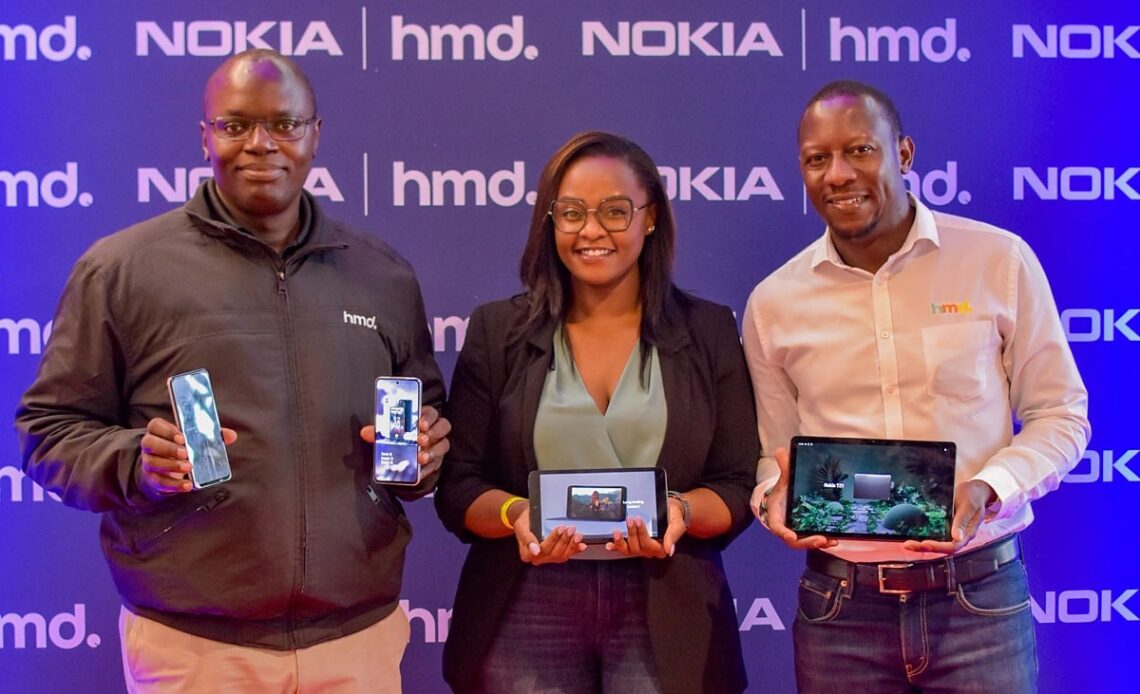 HMD Global is expanding its portfolio in Kenya with the launch of the new Nokia G60 5G smartphone. The phone is available in retail stores starting from Ksh 53,000. This device boasts a range of new features that are sure to excite tech enthusiasts and eco-conscious consumers alike.
One of the standout features of the Nokia G60 5G is its environmentally conscious design. The phone is built from a high percentage of recycled materials, with a 100% recycled plastic back and a 60% recycled plastic frame. Not only is this great news for the environment, but it also ensures that the phone is durable and built to last.
Speaking of longevity, the Nokia G60 5G is backed by the '3-3-3' promise. This means that users can expect three years of OS upgrades and monthly security updates, as well as a three-year warranty for extra peace of mind. This is the first time that the premium promises of the X-series have been brought to the G-series, making this an exciting release for Nokia fans.

In terms of performance, the Nokia G60 5G has a lot to offer. The device boasts a 50MP triple camera with the latest AI technology, making it easy to capture crystal-clear images in any situation. There are also a range of features like AI Super Portrait, Dark Vision, and Night Mode 2.0, which make it easier to take great photos even in low light conditions.
The Nokia G60 5G also comes with a streamlined 6.58″ FHD+ 120Hz display, which makes scrolling and sharing content super-smooth. Plus, the device is powered by the Snapdragon 695 5G mobile platform, which futureproofs your 5G connectivity and lets you get things done at home, in the office, or on the move.
Another great feature of the Nokia G60 5G is its unmatched security. With three years of monthly security updates, users can rest assured that their personal details are safe from online threats. Plus, all other data is stored in Finland and protected by rigorous European data laws.
Read: Nokia G60 5G Specifications
Nokia G60 5G Availability in Kenya
The Nokia G60 5G is available in Kenya starting today, and it comes in a 6/128GB memory and storage configuration, with prices starting at KES 52,999. This is an affordable price point for a smartphone that offers such impressive features and promises.
Read: Safaricom Announces Reduced 4G Wi-Fi Router Prices and Daily Data Bundles