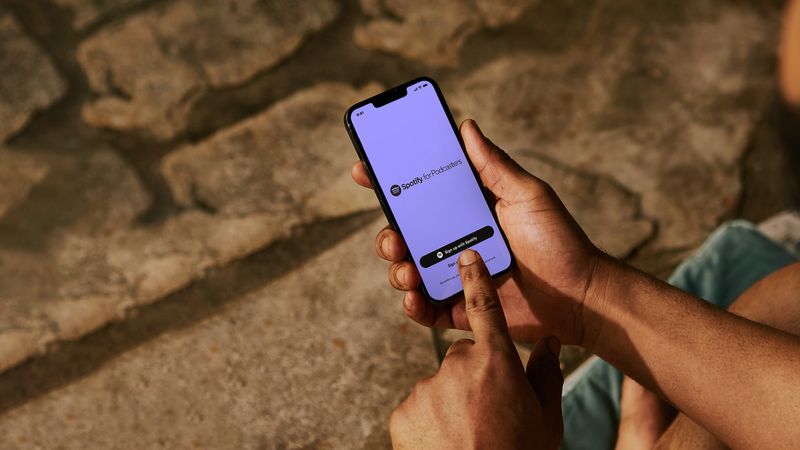 Spotify for Podcasters just got a major upgrade, and it's now more accessible than ever to creators. The popular audio streaming platform has combined with Anchor, the world's largest podcast hosting platform, to create an all-new, first-of-its-kind platform with everything podcasters need to create and grow a successful show. This announcement was made during Spotify's recent Stream On event, where new innovations for creators and fans were highlighted.
The new Spotify for Podcasters offers a more vibrant and interactive experience around podcasts. For creators already using Anchor or Spotify for Podcasters, logging into your existing account will give you access to more tools than ever before. If you're new to Spotify for Podcasters, you can sign up using your existing Spotify login. If you're not yet on Spotify, now is the best time to start.
With the new platform, creators can upload or record their content, publish video podcasts to Spotify, add interactive features like Q&A and polls, choose from a number of monetization tools, and keep track of your show's growth with advanced analytics. Creators can still publish their episodes and distribute them to all platforms where their podcast is available.
One of the most exciting developments is that interactive features like Q&A and polls are now available to all Spotify for Podcasters users, including those not hosting their content with Spotify. The new Interact tab on the dashboard allows podcasters to customize their own question for each episode or turn off the setting altogether. Audience answers are visible only to the creator by default, but creators can "pin" their favorite answers so everyone can view them on their episode page in Spotify.
Spotify is also committed to making the platform the best for podcast creators to grow their shows. They have unveiled a new, more visual home feed experience that optimizes for discovery across music, podcasts, and audiobooks, with a new Podcast-specific feed on Home. They have also introduced podcast previews, which let listeners sample a show right in their home feed, and podcast chapters, which allow listeners to browse through episodes by topic.
To further support creators, Spotify Labs has been launched, a global series of workshops that will provide opportunities to create in world-class production studios, learn from Spotify experts, and connect with fellow podcasters and artists. Any creator can apply to participate at spotifystudios.com. In addition, a new space for educational podcasting content has been created, complete with growth tips, comprehensive how-to guides, advice from fellow creators, and more.