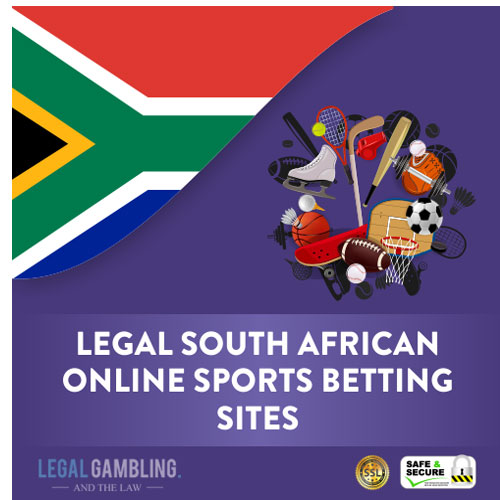 Introduction: Risks and Rewards of Online Betting
Online betting has several rewards, which has made it a familiar panorama for South African bettors. They partake in the activity to earn money or to entertain themselves. But, as with any activity involving money, online betting also comes with several risks. One of the benefits of online betting is its potential returns. It borders mainly on statistics and luck, and In South Africa, it is highly lucrative. It offers high percentage returns even with little stake, and you can make millions if you are well-skilled and know the ropes.
The downside that comes with its profitability is the high-risk factor in betting. With betting, the only way to get richer is by taking on higher risks. And for the experienced bettor who takes a calculated risk based on data or research, taking the risk is the only road to success. Gambling is very unpredictable, and every day South African bettors lose money in one form or another. This factor makes some bettors engage in the activity for fun and forget the risks and profitability. Online betting is also a good form of entertainment with several facets to explore. It also attracts spectators who do not gamble but enjoy watching all the fun, thrills, and woes of the several bettors. Most bettors who wager for fun know the risks and may even lose millions, but they accept it in the long run because it keeps them entertained.
Another benefit of online betting is convenience. Many bettors know how convenient it is to wager from anywhere and anytime. Rather than visiting a betting shop, you can easily stake your wager from your mobile device or any computer with access to the internet. And most gamblers go online as it gives them anonymity, privacy, and convenience. But the risk is becoming addicted and overbetting, which results in severe losses. With the number of betting sites coming up, placing bets has become easier than ever and requires you to open an account, fund your wallet, and start betting. But this also makes it easier to become addicted and make some huge losses.

Lastly, online betting has several bonus and promotion packages, especially for beginners. The number of South African bookmakers is on the rise, and every day we have numerous sites come up with enticing promotions and bonuses to tempt new and existing customers. These packages vary among bookmakers in South Africa, and some popular bookmakers offer up to R50 in free bets or an R1000 match deposit bonus for new customers. Existing customers can take advantage of cashback and special event bonanzas. Find out about more bonuses here: https://onlinebettingsa.co.za/best-betting-bonuses/
The Importance of Responsible Gambling
Online betting is among the most common forms of gambling. It has several lucrative opportunities, but most professionals don't use it as the only source of their income because of its risks. It is fun but problematic when used as the only means of making money, and this is where responsible gambling comes in. It involves facing reality and gambling without greed or other emotional tendencies. The goal is to prevent all gambling behaviors like addiction and greed from developing and causing damage to your bankroll. It consists of several aspects, such as taking breaks after a streak of losses, avoiding gambling as a means of income, setting several restrictions and limits, and gambling with money you can lose.
To be a successful online bettor, you must be a responsible gambler, as betting can put you in several complicated situations, such as debt, high dependency, and familial problems. It could lead to constant damage to your bankroll and prevent you from getting all the fun that gambling entails. When you gamble responsibly, you remove all emotions to control all the previously mentioned problems.
We've stressed the adverse effects addiction has on your bankroll, but more than ever, gambling responsibly also helps with privacy and security. If you are an irresponsible gambler, there is every tendency to replace your betting sites often. And you will divulge your personal information and bank details to malicious sites. These sites are everywhere on the internet, and responsible gambling will make you stick with a particular bookmaker or even do proper research before trusting a bookmaker.
Tips On How You Can Effectively Manage Your Bankroll
As we may have already known, a bankroll is the money sports bettors keep in their wallets for betting. Once you start your journey, you need to determine how much deposit you will make and set up restrictions so you can manage your bankroll and reduce your losses. The process has four main aspects, such as unit size, tracking your bets, and managing your emotions.
Units allow you to effectively manage your bankroll and let you compare your results with other bettors. For instance, comparing an R1000 bankroll with an R10,000 bankroll is an unfair comparison that will lead to greed. But with units, you can compare your bankroll and know if your betting strategy is effective. It also helps you set how much you bet based on the money in your account.
Another aspect of effectively managing your bankroll is tracking your bets. Whether you are betting for money or entertainment, tracking bets will allow you to remain in the game consistently with minimal losses. Also, you can gather all the information you need to audit your performance and test your strategies. It is necessary regardless of the system or technique you employ. Finally, it helps you determine which sports affect your bankroll to prevent losses. You can find the data by tracking each of your bets.
The last aspect of managing your bankroll is keeping your emotions in check. We can't shake off the risk in gambling, so the only way to remain profitable consistently is by betting with your head and not your heart. One way to do this is to avoid placing bets on your favorite team because there is every chance of being biased and picking the wrong side. Another way is to wager the money you can afford to lose. Most conservative bettors use anywhere from 1 to 2 percent of their bankroll, but the aggressive ones use anywhere from 3 to 5 percent.
Final Thoughts
Research is an essential factor in your betting journey. And even before betting like a professional, it requires you to look at a team's performance and statistics. But another form of research will be to dig out further data on your strategies, and a good start is to search for our site (OnlineBettingSA) and read other series of these articles. This is the final part of a five-part series.