The new Bing search engine powered by OpenAI's ChatGPT is set to make its way to Android and iOS platforms soon. Microsoft has already begun a global rollout of the new search engine, with a select group of early testers, and has received positive feedback on the desktop version. The updated Bing AI is set to improve search results and provide more complete answers, through its new chat feature and the ability to generate content.
The Chat UI for Android and iOS is being improved, featuring fresh OpenAI-powered content, to provide users with a seamless experience. Bing AI can be accessed on desktops through browsers such as Microsoft Edge or Google Chrome, while Android users can sign up for the waitlist to access the ChatGPT integration by logging in with their Microsoft account. The mobile experience is still in development and is expected to be launched in the coming weeks.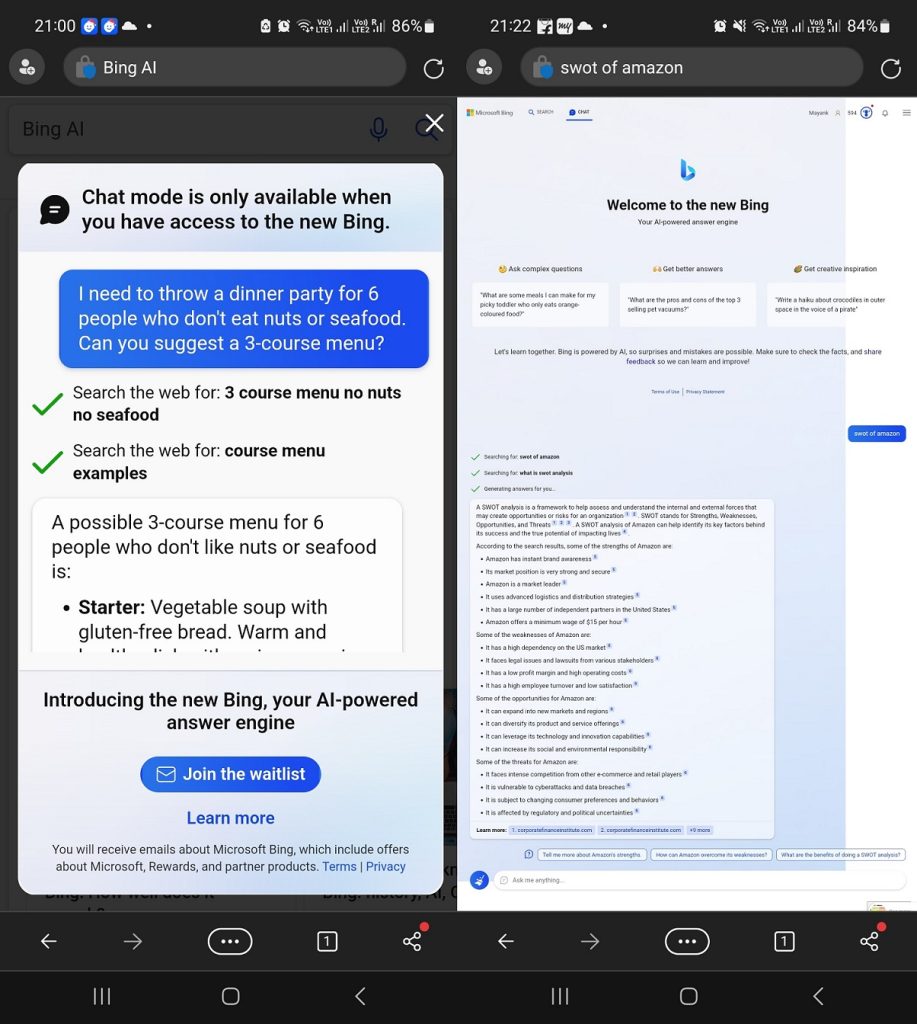 Microsoft's vision for Bing is to be an "AI copilot for the web", providing users with a new and improved search experience. The addition of ChatGPT's advanced AI capabilities will give users the ability to easily find the information they need, and also generate content, making it a valuable tool for both personal and professional use.
he integration of ChatGPT into Bing AI marks a major milestone for both Microsoft and OpenAI. The ability to generate content and provide complete answers will change the way people search the web, providing them with more relevant and accurate results. This is particularly important in today's fast-paced world where access to information is critical.
In addition, the chat feature allows users to interact with Bing in a more conversational way, making it easier to find the information they need. This is a major step forward in the development of AI, as it brings the technology closer to the way people naturally interact with each other.
The launch of Bing AI on mobile platforms will also have a significant impact on the way people access and use information. With more and more people relying on their mobile devices for information, the ability to access Bing AI's advanced AI capabilities on the go will be a game-changer.