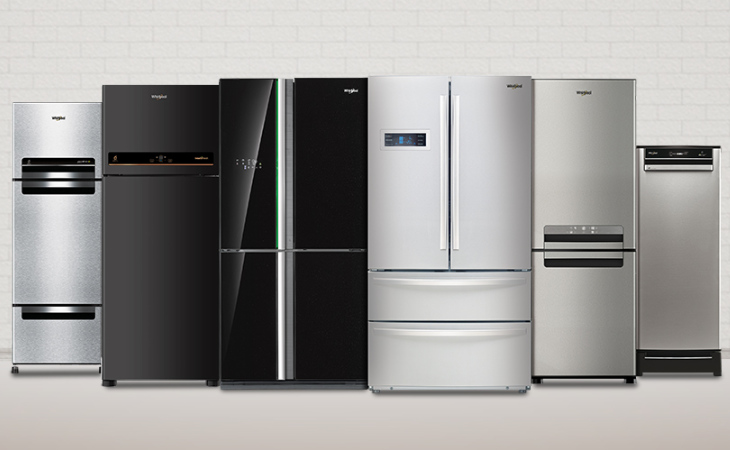 Buying a refrigerator is a major investment, especially in Kenya where the market offers a variety of options to choose from. A good refrigerator not only helps you preserve food, but also saves you money in the long run by reducing food waste. However, with so many brands and models available, it can be overwhelming to choose the right one for your needs. Here are some key factors to consider when buying a refrigerator in Kenya.
Size
The first consideration when buying a refrigerator is the size. Refrigerators come in different sizes, ranging from small apartment-sized models to large, side-by-side models. You need to measure the space where you want to put the refrigerator to determine the size that would fit in comfortably. In addition, consider the number of people in your household and their food storage needs. A larger refrigerator will be more suitable for families, while a smaller one would be ideal for individuals or couples.
Capacity
The capacity of a refrigerator refers to the amount of food and beverages it can hold. Most refrigerators in Kenya including the popular ones from LG are measured in cubic feet. Before you buy a refrigerator, consider the number of items you want to store and the frequency with which you shop for groceries. A refrigerator with a larger capacity will allow you to store more food, reducing the need for frequent grocery shopping trips.
Energy Efficiency
Energy efficiency is a crucial factor to consider when buying a refrigerator. Not only will a more energy-efficient refrigerator help you save money on your electricity bill, but it will also have a smaller carbon footprint. The most energy-efficient refrigerators are rated with a "star" system, with the highest rated models being the most efficient. Make sure to check the energy rating before purchasing your refrigerator to ensure you are making an eco-friendly and cost-effective choice.
Features
Refrigerators come with a variety of features, such as adjustable shelves, built-in ice makers, and digital temperature displays. Consider which features are important to you and your household, and make sure to choose a refrigerator with those features. For example, if you frequently store large items, such as pizzas, you may want to consider a refrigerator with adjustable shelves.
Price
Refrigerators come in a range of prices, from budget-friendly options to high-end models. The price you pay will depend on the size, capacity, and features of the refrigerator. Consider your budget and the features you want, and choose the best option for you. Don't forget to factor in  any additional expenses, such as the cost of repairing or replacing parts.
Brand
There are many brands of refrigerators available in Kenya, each with its own reputation and quality standards. Consider purchasing from a well-known brand with a good reputation, as this will ensure that you are buying a high-quality and reliable product. In addition, well-known brands often offer better customer service and warranties, giving you peace of mind in the event of any problems.
Warranty
Finally, consider the warranty offered with the refrigerator. A warranty is a guarantee that the manufacturer will repair or replace the refrigerator in the event of a malfunction. The length of the warranty will vary depending on the brand and model, so make sure to read the fine print before purchasing. A longer warranty will give you more protection and peace of mind in the event of any problems.
In summary, buying a refrigerator is a major investment, and it's important to consider a variety of factors before making your decision. Consider the size, capacity, energy efficiency, features, price, brand, and warranty to ensure you are purchasing the best option.
Read: Factors to consider when choosing a smartwatch or fitness band in Kenya