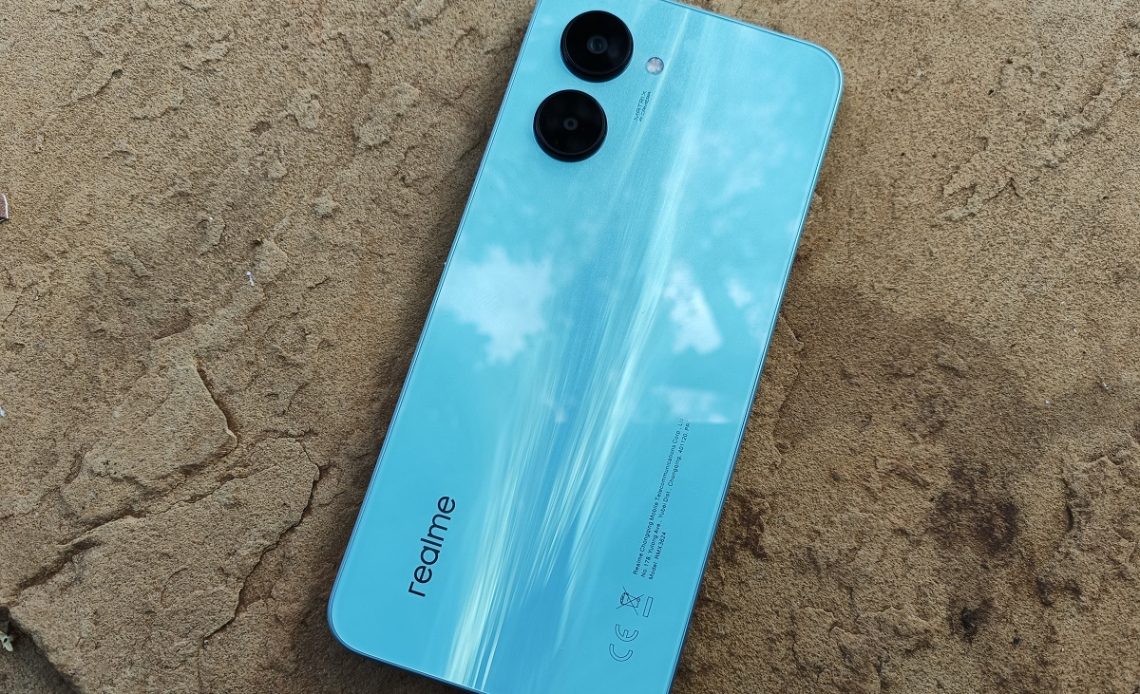 One of the latest affordable smartphones launched in Kenya is the realme C33. The phone is currently available in Kenya starting from Ksh 16,500 on Jumia and other smartphone retailers. The realme C33 was officially launched in Kenya back in 2022 (December) so it is still a pretty new phone for January 2023. This is actually one of the main smartphone releases back in December and should be on your list if you are looking for a new smartphone under 20k. 
The realme C33 It joins the realme C30s that the company launched in the country last month. The realme C30s is available at a slightly lower price of Ksh 10,700. Realme seems keen on capturing this budget market segment with these new devices and it will be interesting to see how that turns out.
I have been using the realme C33 for close to a month and in this post, I will be sharing my thoughts on it and let you know if it is the right choice for you.
The Display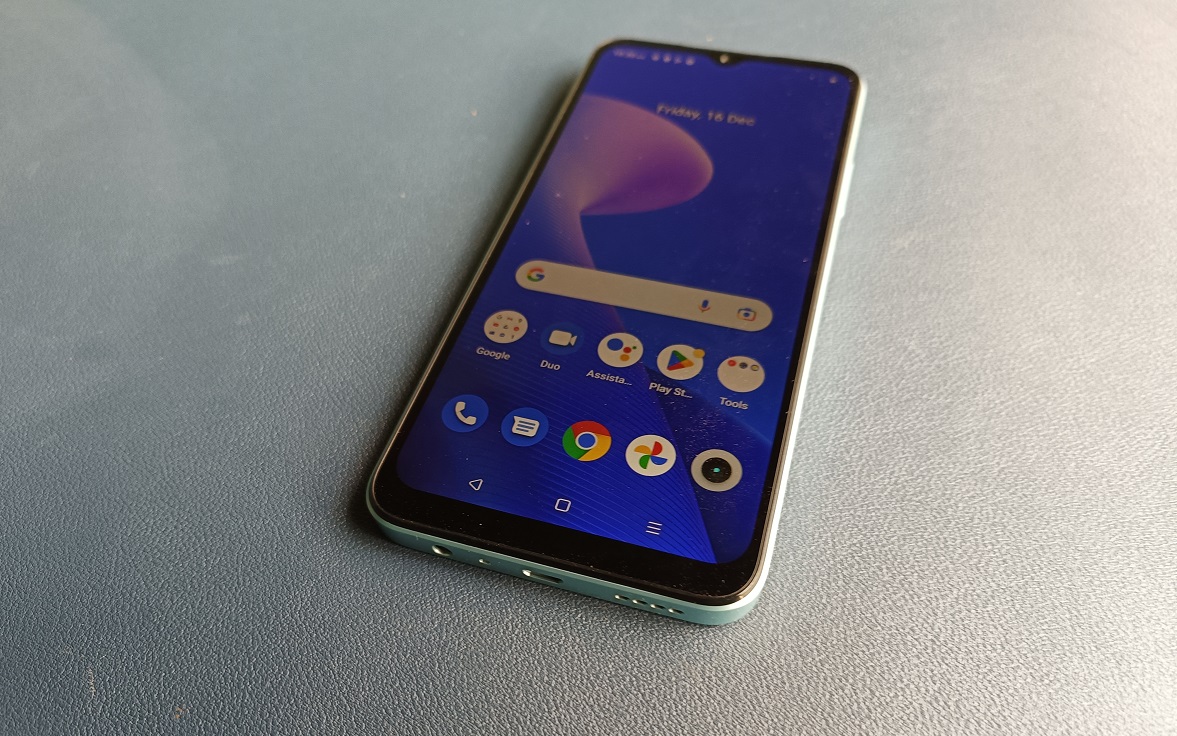 The realme C33 is a budget smartphone that offers a lot of value for its price. One of the most notable features of the device is its large 6.5-inch IPS LCD display. The resolution of 720 x 1600 pixels may not be the highest on the market, but it's more than enough to enjoy a good viewing experience. The display is also large enough to make watching videos, playing games, and browsing the internet a comfortable experience. The display gets bright enough for use outdoors but is not necessarily the best to use under direct sunlight.
Performance
Under the hood, the realme C33 is powered by a Unisoc Tiger T612 chipset. This is a budget chipset, but it's more than enough to handle most of the tasks that you'll be using the device for. The octa-core CPU and Mali-G57 GPU are also great for a device in this price range. With 4GB of RAM, the device is able to handle multitasking with ease, and the 64/128GB of internal storage is more than enough for most people. However, if you need more storage, you can expand it using a microSDXC card.
Performance has been good and reliable so far. The phone handled everything I threw at it without any issues. I have used Unisoc processor a few times before so I am not that familiar with them but the one on the realme C33 has not disappointed me. If you are into mobile gaming, you can play some of the popular games without any issues. I did play PUBG (medium settings) and was fine. This is not a gaming phone though but it is good to see it handle that.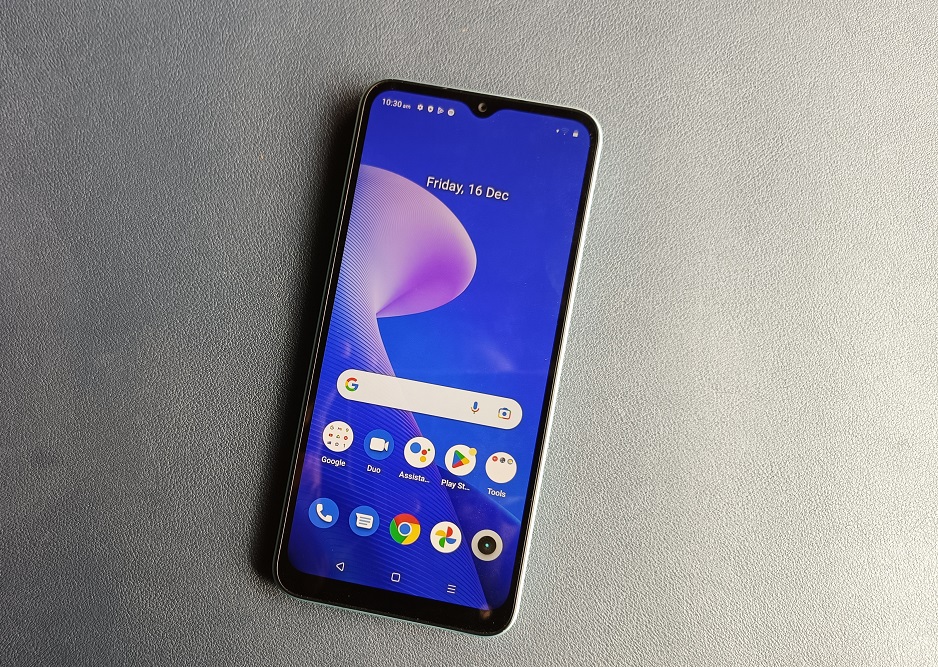 The device comes with the latest Android 12 operating system and Realme UI S, which means you will have access to the latest features and security updates. This operating system is user-friendly and you'll be able to customize your device to your liking.
In terms of connectivity, the device supports 2G, 3G, and 4G cellular data, which is great for staying connected wherever you are. The device also comes with a side-mounted fingerprint sensor and other sensors like accelerometer and proximity, which make unlocking your device more convenient. The fingerprint sensor is embedded on the power button and fast and accurate.
Cameras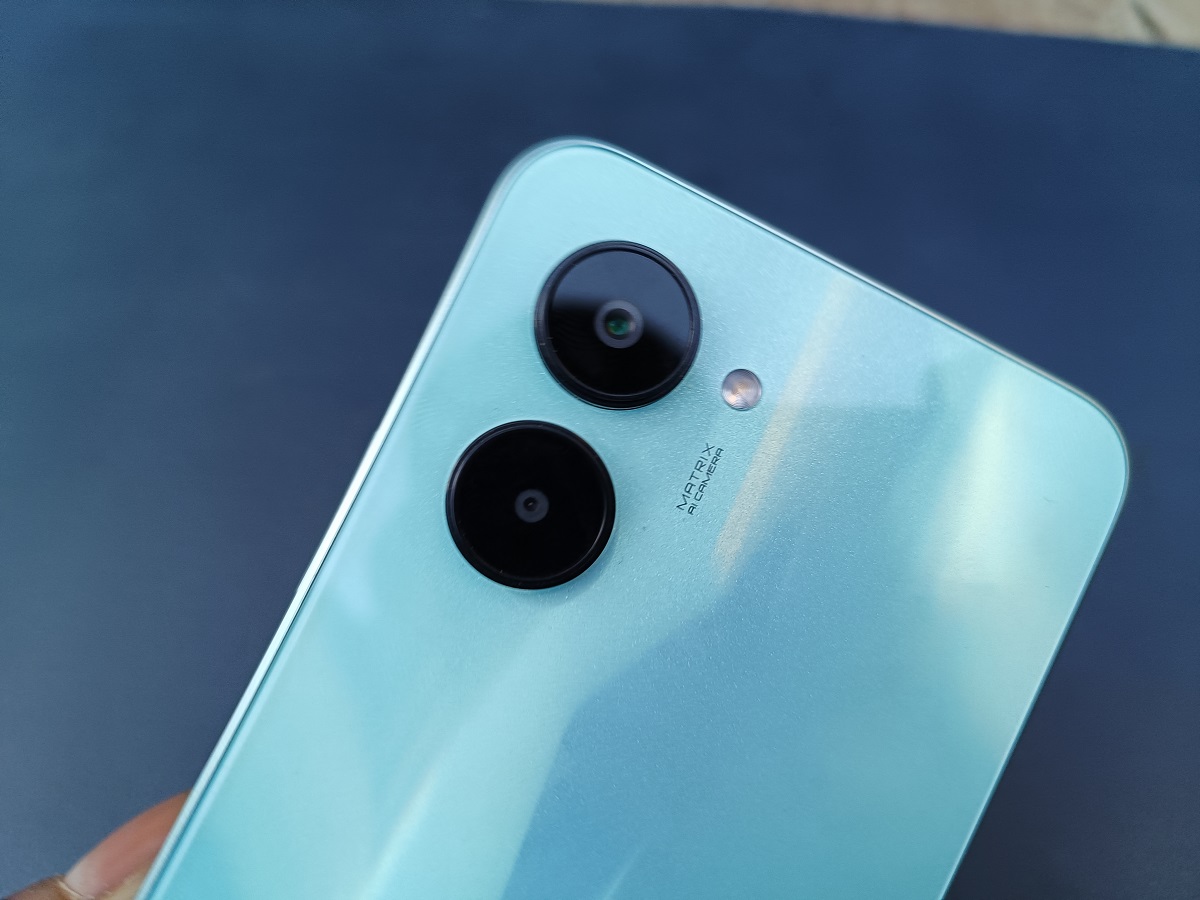 The realme C33 is also equipped with a dual-camera setup on the back. The 50MP main sensor and a 0.3MP secondary sensor are able to capture great photos and videos. The LED flash, HDR, and panorama are great features that enhance the photos even more. While the camera is not the best out there, but it's a good camera for a device in this price range. The front-facing camera is a 5MP sensor, which is good enough for taking selfies and video calls.
You can get some decent shots with the back camera. 50MP is good enough for most people. It actually does a good job with color reproduction and saturation. The balance between saturation and vibrancy is quite good and is better than most other smartphones within its price range.
Battery
The realme C33 is also equipped with a 5000mAh battery, which is more than enough to last you through the day or even two if you are not a heavy user. There are a number of power saving features that you can use to extend the battery life even further if it is running low. The 10W charging is a bit slow, but it's still better than nothing. I would have hoped for faster charging speeds considering the size of the battery as this takes more than an hour to fully charge from 0%.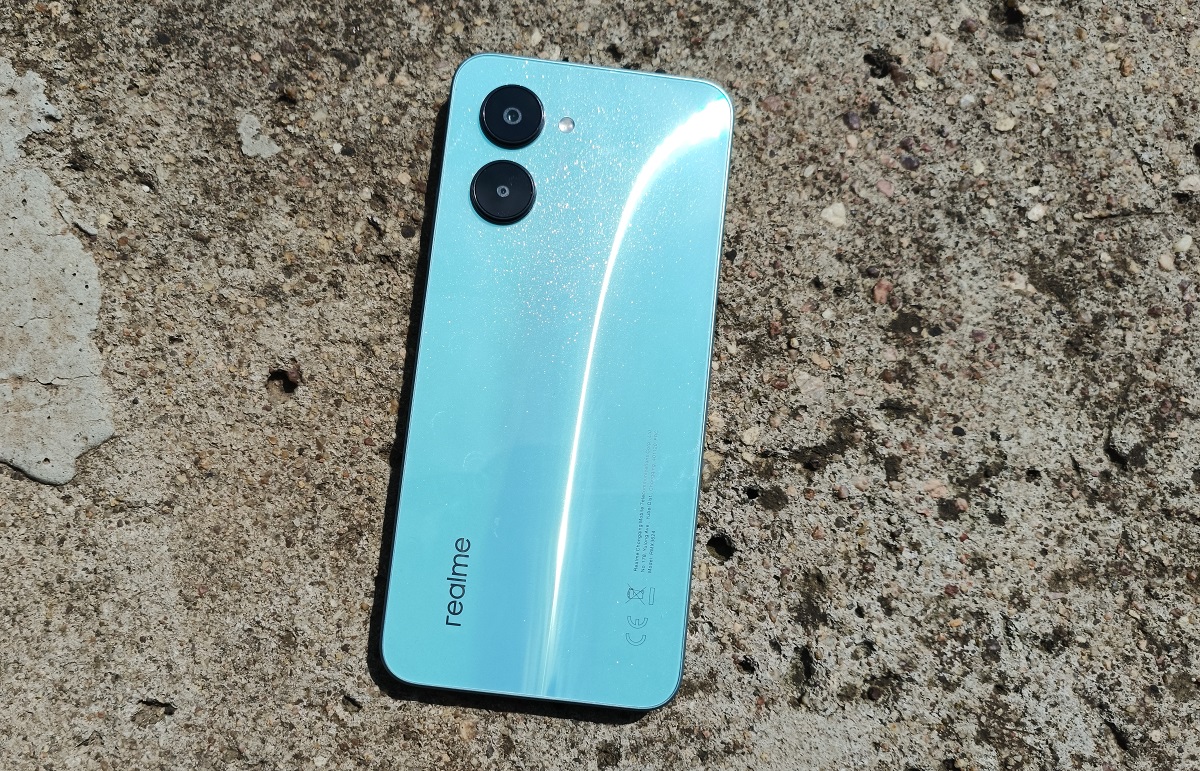 The device is available in three color options: Sandy Gold, Aqua Blue, and Night Sea. The colors are good and you can choose the one that you like the most.
Conclusion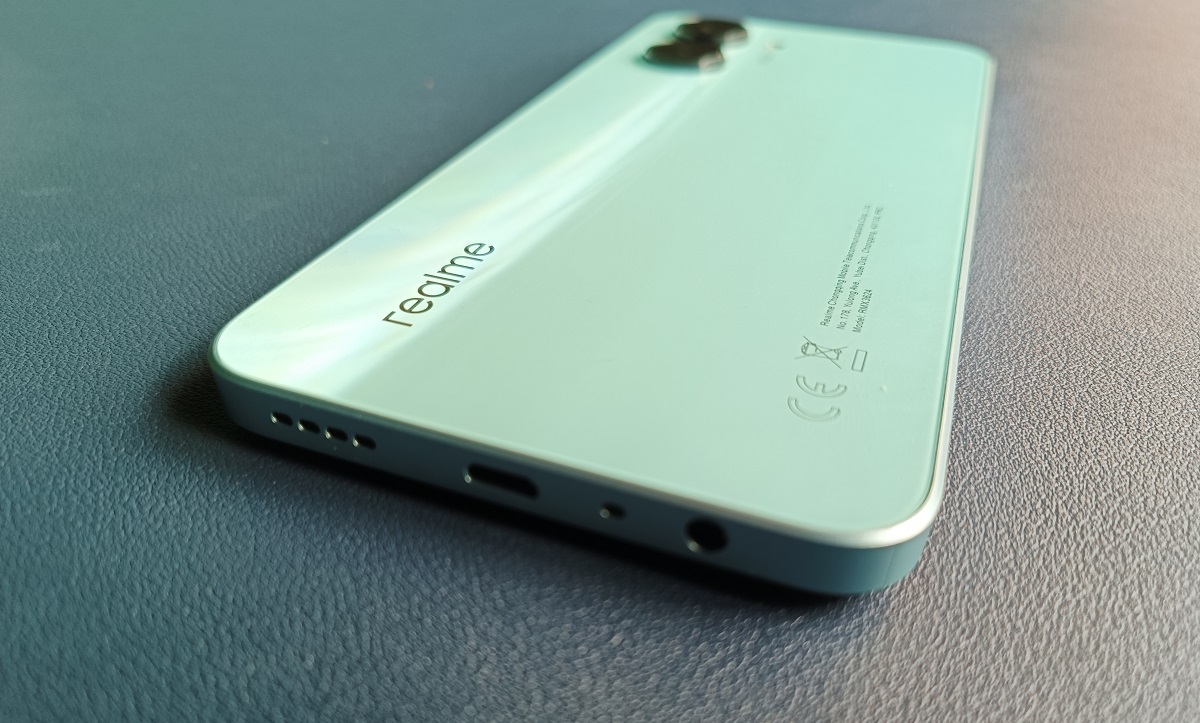 Overall, the realme C33 is a great device for its price. It offers a large and good-quality display, good performance, a good camera, and a large battery. The device is also easy to use and customize, and it's perfect for anyone looking for a budget smartphone. The cons are limited storage, slow charging, and lower quality of the camera comparing to some other smartphones. However, taking in consideration the price point, this is definitely a great option for a budget-conscious consumer.
Also Read: Top 5 Things to Know about the Tecno Spark 9 Pro