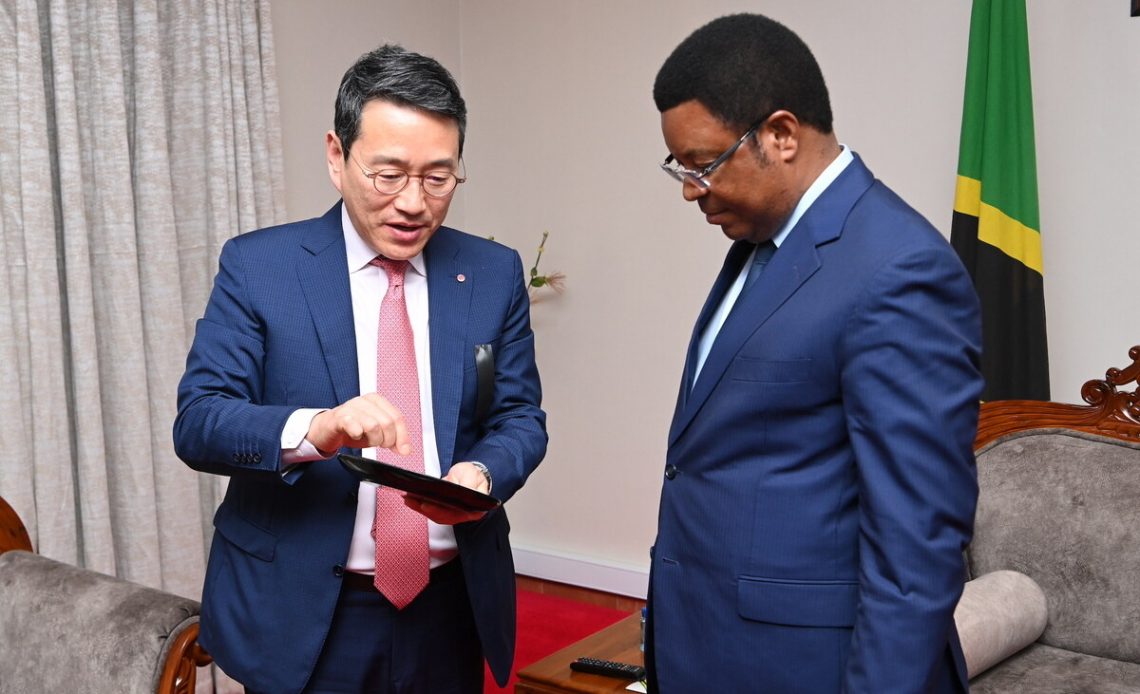 LG is one of the top global electronics manufacturer with a big presence in Kenya. Besides its TVs, the company is known for its home appliances. 
Even with the unpredictable economic environment, the company is optimistic that it will see positive growth in the region. LG Electronics CEO William Cho, emphasized that the company will continue to strengthen its business operations in East Africa, as part of its drive to grow sales and revenues in emerging markets.
CEO Cho noted that East Africa is a promising market given the strong economic fundamentals underpinned by a youthful, rapidly urbanizing middle-class population, and investment on infrastructure and other key sectors of the economy.

"We see great opportunities in this market and hence will continue to strengthen our business relationships in countries in the region," said Mr. Cho. He said this while on a visit to Tanzania, where he met senior government officials led by Prime Minister Kassim Majaliwa, while pledging the company's commitment to expanding its distribution and retail network to support the growth of local communities and the economy.
This is the first visit of CEO Cho to East Africa since his appointment in December 2021. During the visit, Mr. Cho also drummed up support for Korea's bid to host the World Expo 2030, in Busan, the country's second largest city.
Korea is accelerating its bid to host the World Expo 2030 ahead of a vote in November 2023 by the 170 member States of the Bureau Internationale de Expositions, the global agency overseeing the event. Other cities that have bid to host the expo are Moscow, Riyadh, Odessa and Rome.
"We are optimistic that Korea will host this important global event, which is also an opportunity to think about and find solutions to the global challenges we are facing. As a company, we are working with the Government of the Republic of Korea in building international support for Busan's bid," said Mr. Cho.
LG is currently expanding its footprint in Kenya, Tanzania, Ethiopia and Sudan, opening new shops and refurbishing existing ones, to meeting rising demand for its home appliances, entertainment and air conditioning products. 
Read: You can now use Bonga Points to buy LG Home Appliances and Electronics