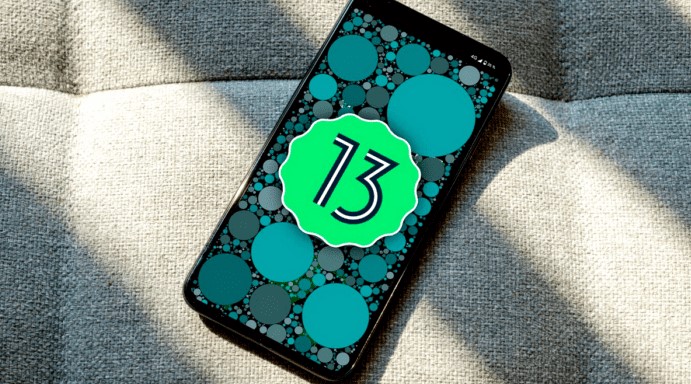 The fourth Beta Test of Android 13 is already out, and as we know, this is the Final Beta release for this Particular Operating System from Google. This suggests that Google is just about to begin rolling its much-awaited Operating System to our Android smartphones.
The Main Question at the Moment is which devices will probably be favored by their Manufacturers. A question will be answered appropriately in this article. Android 13 has been given the codename "Tiramisu" and presents some intriguing new features compared to the current Operating system, Android 12
Since the Final version Test of Android 13 is already out, it can be confidently mentioned that its release is slated for October 2022, when the manufacturer will take that chance to introduce its new Pixel range of smartphones. A sizable number of devices will be updated to the final version of Android 13 by the end of 2022, although the process will continue in 2023.
Naturally, natively, devices that run this OS will also be made available in the interim. For now, however, the following devices are Known to support Android 13
Google Pixel 6 Pro
Google Pixel 6
Google Pixel 5a
Google Pixel 5
Google Pixel 4a 5G
Google Pixel 4a
Google Pixel 4 XL
Google Pixel 4
Asus Zenfone 8
Lenovo Tap P12 Pro
Nokia X20
OnePlus 10 Pro
Oppo Find X5 Pro
Realme GT 2 Pro
Sharp Aquos sens6
Tecno Camon 19 Pro 5G
Vivo X80 Pro
Xiaomi 12, 12 Pro and Pad 5
ZTE Axon 40 Ultra
This article is being updated***