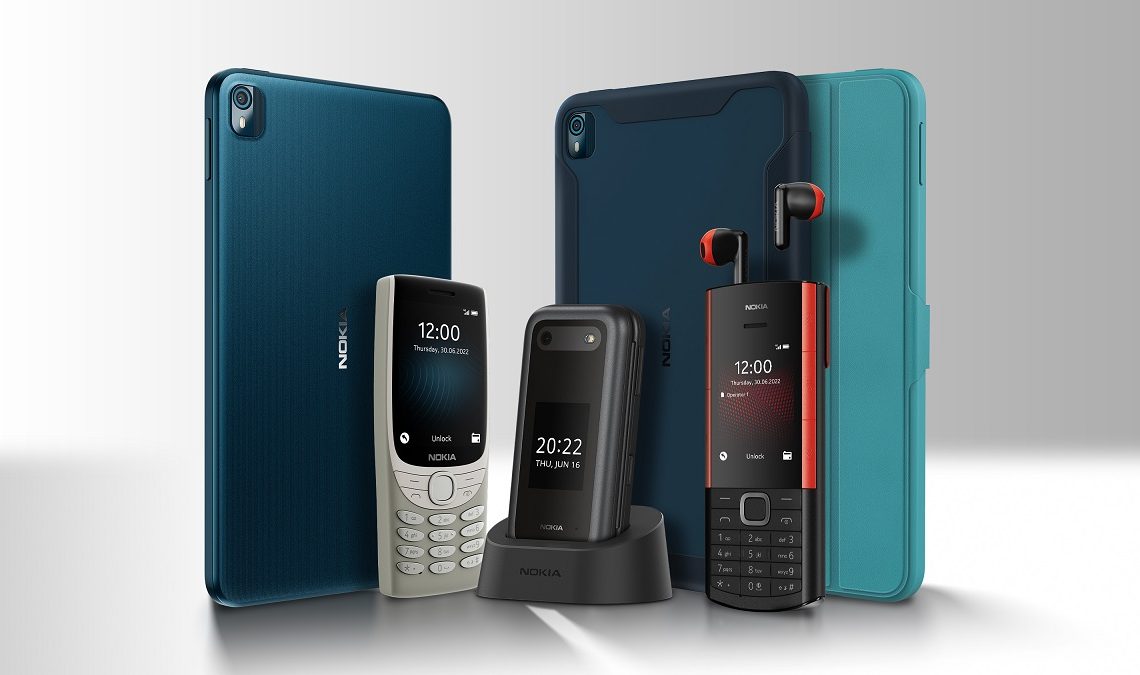 In a world full of smart devices, there is still demand for feature phones. HMD Global, the home of Nokia phones, has been very active in this market segment with new devices every so often. The company has quite a number of feature phones on the market even in Kenya and today has announced the expansion of this portfolio. 
The three feature phones the company has unveiled are the Nokia 2660 Flip, Nokia 8210 4G and the Nokia 5710 XpressAudio. 
The Nokia 2660 Flip phone as the name suggests has a clamshell-style device. This phone has basic features with some modern design and abilities. "The flip functionality and thoughtful design of the Nokia 2660 Flip makes call handling simple by bringing the mic and earpiece closer to you. Enhanced, confidence-boosting accessibility features mean it is loved by everyone, especially those over 55," HMD said in a statement. 

The phone promises stellar battery life and big display for a better user experience for those who need it the most. It has a dedicated emergency button that allows you to quickly contact your loved ones in case of an emergency. 
The Nokia 8210 4G shares some specs with the Nokia 2660, It celebrates the iconic Nokia 8210 launched in 1999. Inspired by the classic feature phone, the new Nokia 8210 4G turns heads by combining memorable design and signature durability with 4G, VoLTE capability, a large 2.8" display and intuitive user interface. It also has weeks of standby battery like the good old days.
The Nokia 5710 XpressAudio phone on the other hand builds up on the iconic XpressMusic devices from years back. It has a pair of slots for two wireless earphones. HMD notes, "When not in use, earbuds are housed beneath a sleek slider on the back of the phone, so you always know where they are and charged." 
These three phones will be coming to Kenya later this year and we will know how much they will cost then.
Read: HMD Global Unveils the Nokia 105 and Nokia 110 "African Edition"