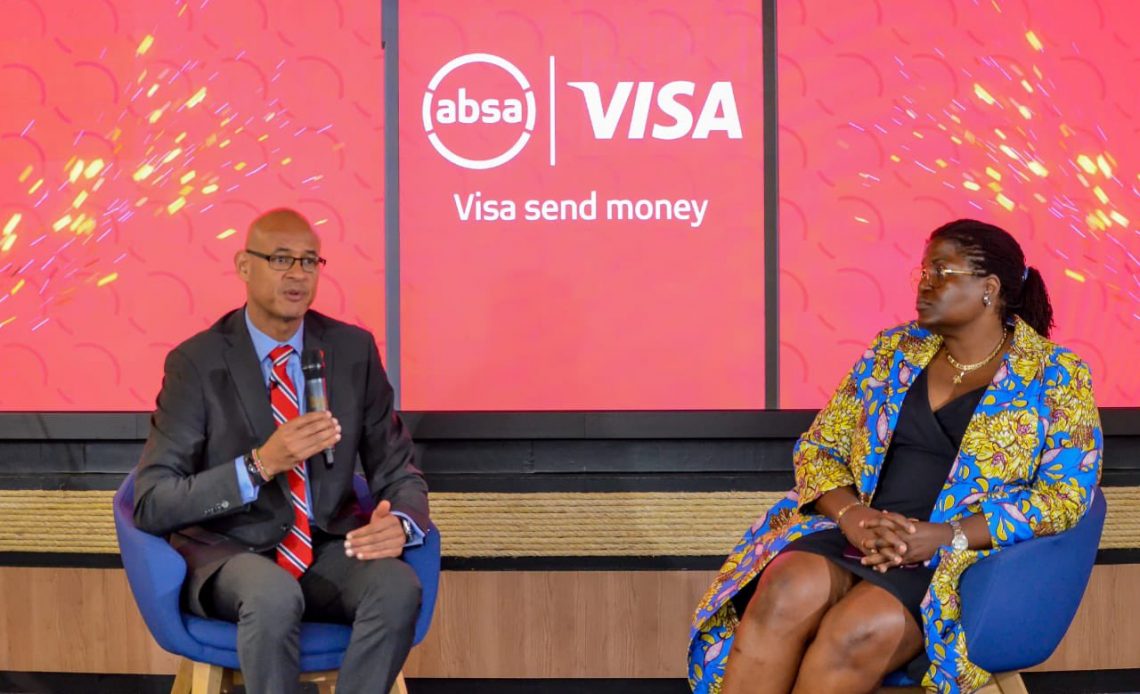 Absa Bank has announced a new partnership with Visa to unveil a new  domestic and cross-border remittance service, Absa Visa Send Money. This service allows users to make person-to-person money transfers and persons-to-businesses payments via the Visa Global network.
The launch of this service comes less than 3 months since Visa opened its first innovation studio in Kenya.
The Absa Visa Send Money will allow enable debit and credit cardholders to transfer funds from their Visa Card accounts to any overseas or domestic Visa debit, credit, or prepaid cards via the Hello Money USSD and Absa mobile banking app.

How Absa Visa Send Money works?
With the introduction of Absa Visa Send Money, Absa customers will only need to enter the beneficiary's Visa card details or linked mobile numbers to complete the funds transfer in a quick and secure manner. With Absa-Visa Send Money service, customers can transact at scale, with a maximum transaction value of KES 1 million, for both domestic and international transactions.
All transactions will be completed in a few steps, and customers will benefit from digital and secure remittance service via Visa Global networks that eliminate the need to go to an Absa branch to fill out or re-enter pre-registered information. Absa Bank Customers will also be able to easily send out money to their families for school fees, medical care, shopping or trade partners within and out of the country.
Speaking during the launch, Absa Bank's Managing Director Jeremy Awori described the solution as a game changer in cross-border money transfers, allowing customers to complete transactions within the bank's digital platform in a matter of seconds.
"We are excited to have partnered with Visa as we avail this innovative customer proposition, the latest addition to our growing portfolio of services and solutions launched to deliver faster, more secure, and convenient remittance processes for Absa customers. The new remittance service is designed to simplify Absa customers' remittance experience allowing them to enjoy near real-time fund transfers to friends and families overseas," said Mr. Awori.
"With the rise of digital payments, this partnership strives to bring digital-first solutions and we will continue to provide services that meet our consumers' increasing expectations for seamless and secure ways to move money globally."
Vice President and General Manager for Visa, East Africa, Corine Mbiaketcha said: "Visa Direct is a simple, fast and a secure way for individuals to transfer funds directly to eligible Visa debit and prepaid accounts. We strive to help make a difference in people's lives by innovating to remove friction from traditional and time-consuming money-movement processes. We are proud to partner with Absa and support their ambitions to lead the Kenyan banking industry with the latest digital solutions."
Read: What you need to know about the M-Pesa VISA Virtual card