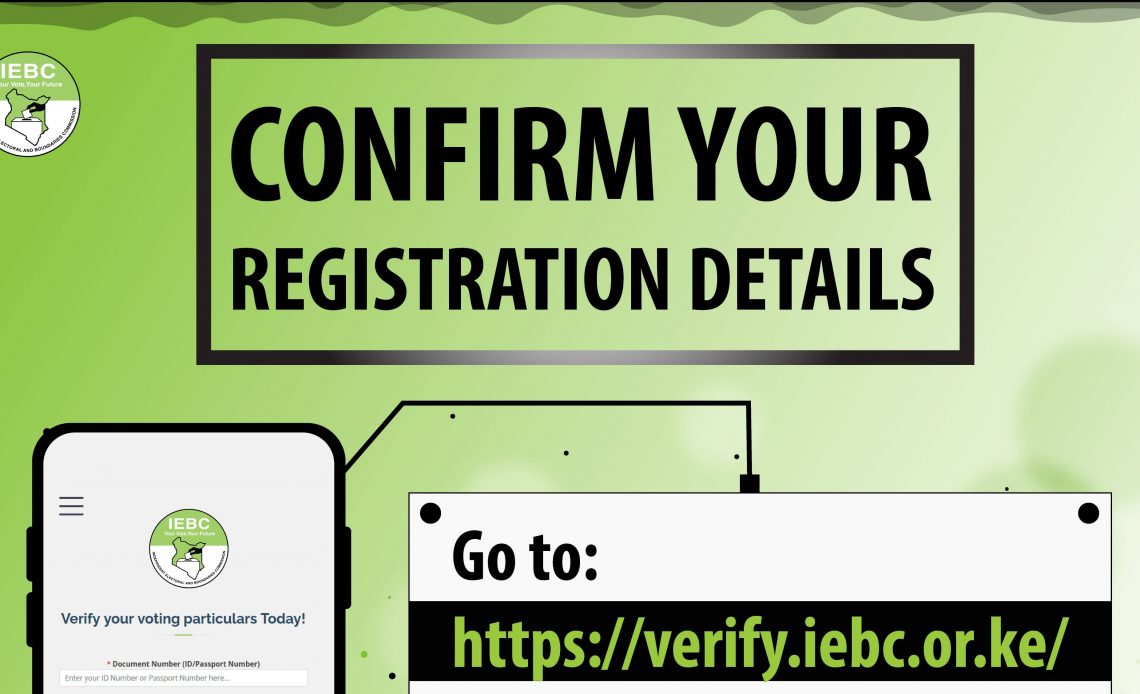 2022 is an election year in Kenya and as expected preparations and underway for this. The elections are scheduled for August 2022 and will be managed by the Independent Electoral and Boundaries Commission (IEBC).
The IEBC has confirmed that voters will not be required to visit the local IEBC offices to confirm their registration details. This will be a big relief to voters, especially those who are currently living and working in different regions from where they registered to vote. It will save time as there will be no need to travel just to confirm and verify the details.
The main aim of confirming your voter registration details is to confirm that you are actually registered, and all the details captured are correct. If you are not registered, you have the chance of registering to be able to cast your vote come August.

How to verify IEBC voter details
You can verify your details by:
You will get a confirmation of the details if you are registered.
You can also verify your details via SMS by:
TextIng your ID or Passport Number to 70000
You will get a confirmation of the details via text.
This option works across all networks and costs Ksh 10 per SMS.
Note: If your details are incorrect, please visit your registration center to rectify these.
Some of the details that you will be confirming are:
Your Name.
Your County, Constituency and Ward details
The name of your Polling Station.