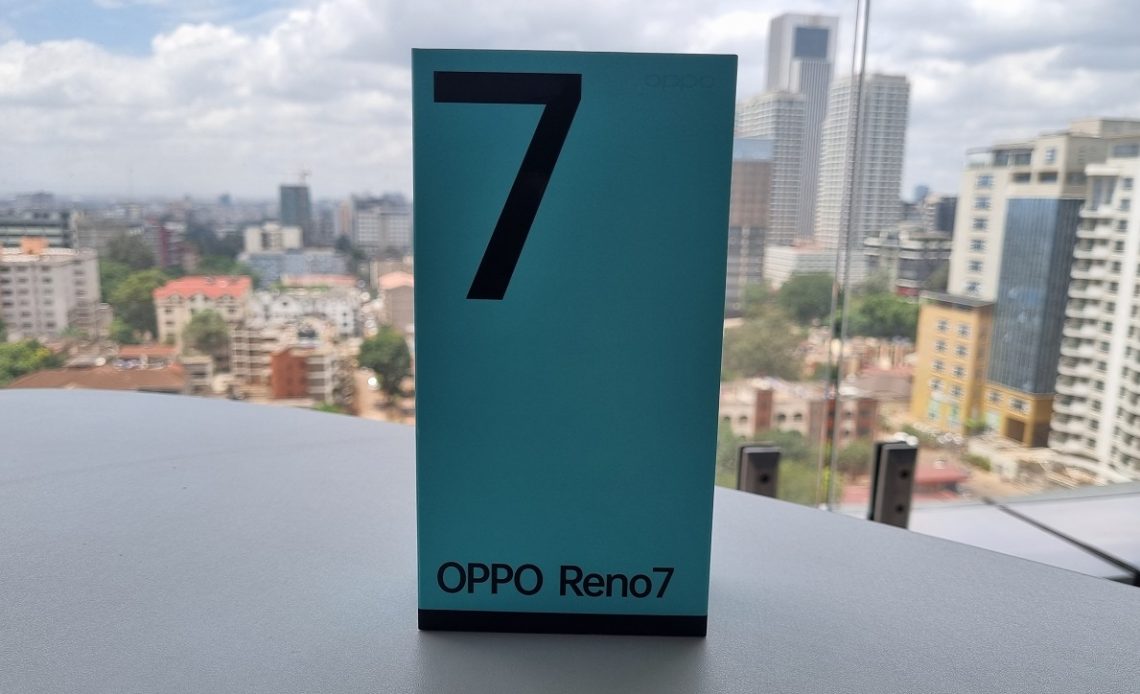 OPPO is planning to launch the Reno 7 smartphone in the Kenyan market. The company is yet to confirm the details of this launch but has confirmed that the phone will be launched before the end of the month.
The OPPO Reno 7 has a lot going on but the camera and design seem to be what stands out to me and what should get you excited about this phone. The phone is available in two color options of Sunset Orange and Cosmic Black. I will be reviewing the Sunset Orange variant in a couple of weeks.
The design of the Reno 7 is not that different from its predecessors, but it feels more refined. "The OPPO Reno 7 brings out the latest styles and design technology to users through the introduction of the self-developed Fiberglass-Leather Design with a simple but effective spliced camera design," the company said in a statement.

The Fiberglass-leather design is definitely unique and sets the Reno 7 apart from its competitors. For a phone that is meant to be OPPO's flagship series in Kenya this year, this is a good thing. The Reno 6 was a very good phone but I feel like from the design angle, it looked like almost every other smartphone on the market when it launched.
The Fiberglass-Leather design gives the phone a better grip and in my opinion, eliminates the need of using a phone cover. Combine this with the lightweight body and thin form factor and you get a phone that is easy to carry and practical for everyday use in different settings.
The Reno 7 5G has been created by the innovative use of Laser Direct Imaging (LDI) manufacturing process on the exterior of a smartphone. The use of LDI technology is the first time LDI has ever been applied to the exterior design of a mobile device. It is also the first time that OPPO itself has used laser engraving technology to perform additional precision processing on top of the OPPO Glow layer.
OPPO has applied LDI processing to draw 1.2 million micro-rasters, and each raster has been created with a precision of just 20 microns. This creates a visual and textural illusion of shooting stars streaming across the device that shine and fade into the black galaxy as the phone is held in the hand.
In addition, the Reno 7 series will serve as a Portait Expert with both enhanced camera capabilities and a myriad of features to turn everyone into a professional, allowing them to truly express themselves to the world.  It will be equipped with a Professional-level imaging system and unparalleled DSLR-like performance.
Read: Four Smartphones Launching in Kenya In the Coming Weeks