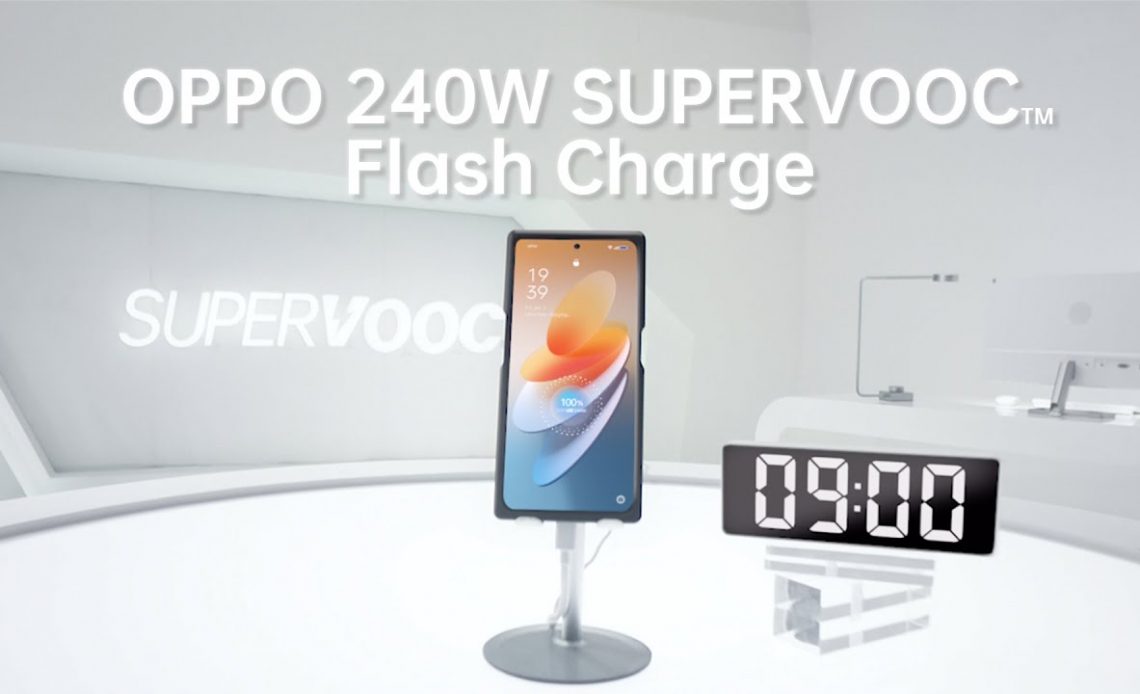 It seems like every other month we get the limits of smartphone charging technology pushed even higher. Just recently, we were getting excited with Xiaomi with its 120W fast charging that can fully charge the Xiaomi 11T Pro to 100% in about 17 minutes. The 11T Pro is available in Kenya for Ksh 50,000.
OPPO wants to take the spot of having the fastest charging tech for smartphones. The company has showcased the 240W 'SuperVOOC' charging prototype at MWC 2022. This is double the speeds that Xiaomi is currently offering. The difference is Xiaomi has a device already on the market while OPPO still does not.
With 240W SuperVOOC charging, a 4,500 mAh battery can be charged fully in about 9 minutes. 3 minutes of charge gets the battery to 50% from 0%.
The technology is still in the early testing stages and we are not sure when we will see it on smartphones on the market.
150W SUPERVOOC
Besides the 240W charging speeds, the company also announced that it will be introducing its 150W charging scheme to its smartphones this year. This "is capable of charging a 4500mAh battery from 1% to 50% in 5 minutes and all the way to 100% in 15 minutes," the company said.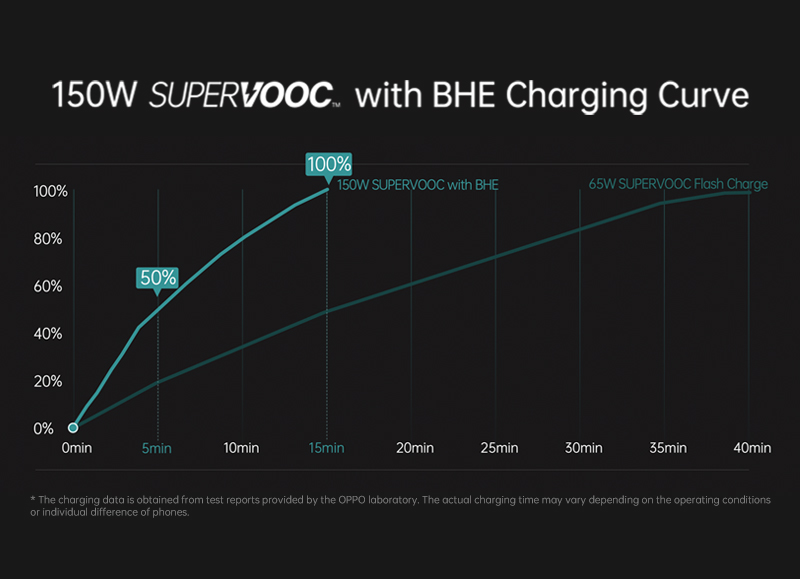 Faster charging speeds mean faster battery degradation but OPPO says that it has built a "customized battery management chip" for monitoring heat and other health factors, along with a new battery formula. Oppo says, "Battery Health Engine is able to keep a battery at 80% of its original capacity after as many as 1,600 charge cycles, effectively doubling the lifespan of batteries under current industrial standards (keep a battery at 80% of its original capacity after as many as 800 charge cycles)."
Read: The OPPO A16K Specifications and Price in Kenya