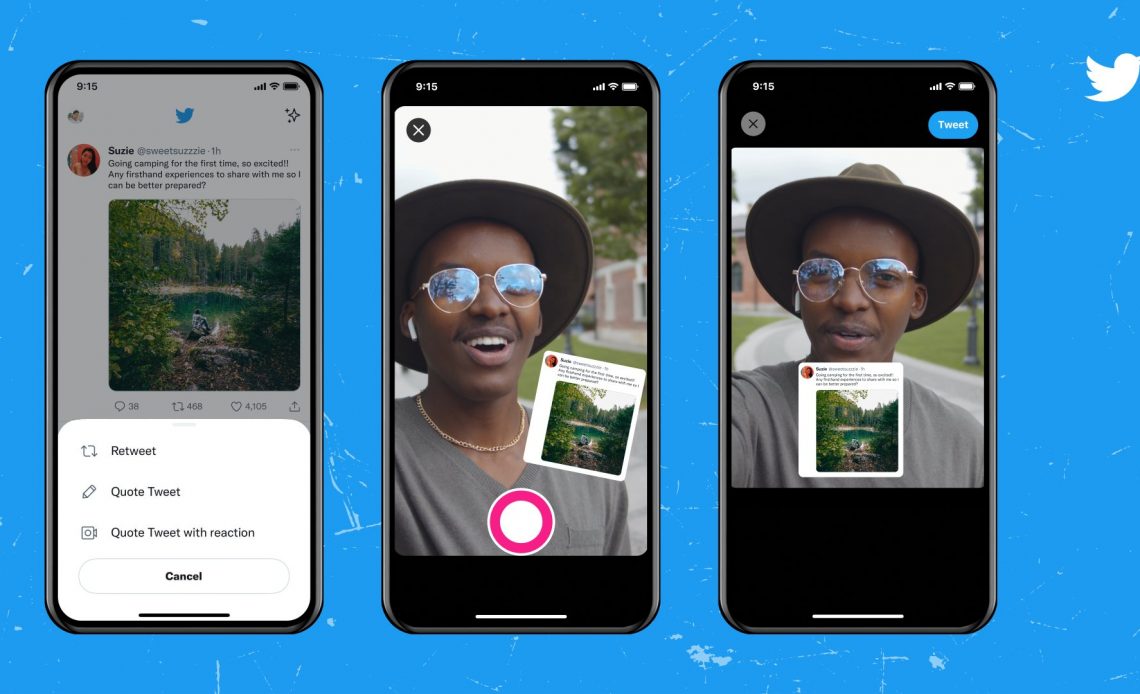 Twitter is testing a new feature called "quote tweet with reaction," that lets users post reaction videos to tweets. Currently being tested on iOS, users can embed a copy of a tweet into a video or even a photo instead of just replying to it with text; a feature strikingly similar to TikTok's video replies.
After clicking on the option, it will take the user to a screen where you can add the photo or video with the tweet embedded or choose one from their camera roll.
When you comment on another user's Reel, the creator can click the reply button and post a Reel, adding your comment as a sticker on the video. According to The Verge, you won't be able to turn off who can and can't use the feature on your tweets yet.
TikTok has literally taken over the internet lately with us seeing many apps introduce TikTok-like features in a bid to keep many users on their platforms. From Instagram adding its own version of TikTok's video replies to encourage users to reply to comments on posts through Reels to Pinterest's home scrolling to Twitter's ability to embed a tweet in a Snapchat message or story and YouTube's Shorts; everyone seems to be copying TikTok.

Separately, Twitter is also testing a new composer bar above the bottom navigation menu which will let select iOS users to tweet directly from the main timeline view.