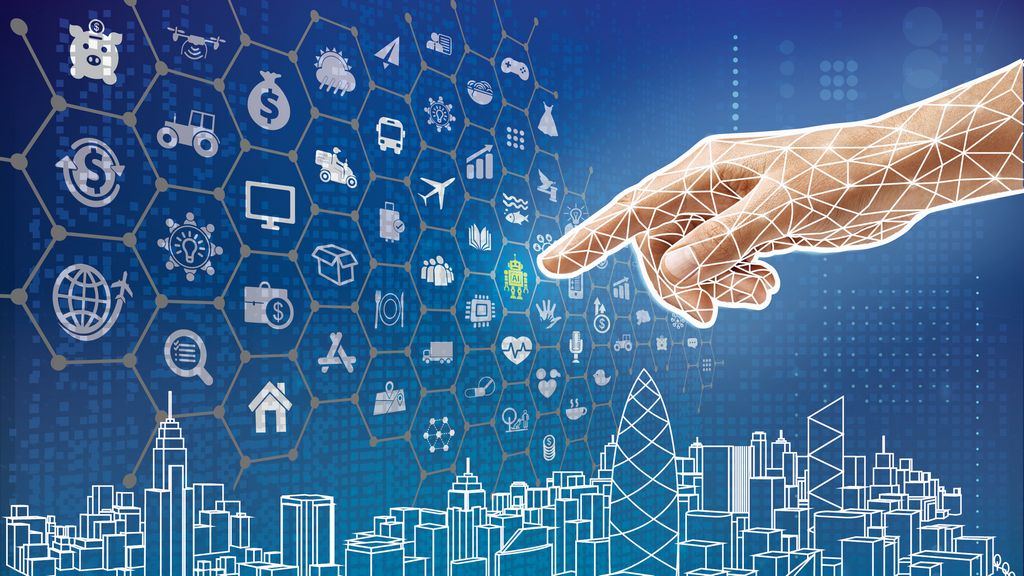 With the covid-19 pandemic, as a society we have been forced to make some changes with the way we approach and do certain things. Adoption of new ways of doing things is particularly huge in the digital technology sector. We have seen different sectors adopt new technology as they navigate the current state we are in.
Research by McKinsey Global highlights these changes better pointing out that most companies have accelerated the digitization of their customer and supply chain interactions and also their internal operations by up to 4 years. This means that we are currently seeing changes that we would have seen in at least 2025.
With the pandemic forcing us to make changes fast, some of what we adapt will stick around and be the new normal while some drop off with time. Most analysts say that we will see a back and forth with these changes as we try to figure out what actually works and what does not.

Overall, the pandemic have accelerated the adoption of some digital technologies as discussed below.
Remote Working and Collaboration
With the covid-19 pandemic forcing people to work remotely, the need to adopt digital technologies that help achieve this has been on the rise. Platforms like Zoom saw a huge rise in their user base when the pandemic first hit and this number is still rising to this day.
Even with the pandemic, we still had to work and such tools made it easier even as people were not moving around. This also meant that those who want to collaborate had to do it remotely.
Some companies have even confirmed that part of their workforce will continue working remotely even after the pandemic is over. These are the permanent changes we have pointed out that have been brought about by the pandemic. Some researchers have also hinted that they will continue collaborating remotely after the pandemic for projects that do not require physical interactions.
Faster Migration of assets to cloud
Before the covid-19 pandemic hit, most organizations and individuals were just familiarizing themselves with cloud computing and storage. This was all accelerated when the pandemic hit as organizations understood the value and flexibility of cloud computing.
Gartner research predicted that spending on cloud services will grow to $305 billion by the end of 2021. This will be a jump of 18.4% from last year. "The pandemic validated cloud's value proposition. The ability to use on-demand, scalable cloud models to achieve cost efficiency and business continuity is providing the impetus for organizations to accelerate their digital business transformation plans rapidly. The increased use of public cloud services has reinforced cloud adoption to be the 'new normal,' now more than ever," said vice president at Gartner, Sid Nag.
Increased spending on data security
As the pandemic forced people to work remotely, companies were faced with a new threat of data security. Most of the employees that had to work remotely were previously not aware of the challenges of working out of the confines of their offices and thus may not be aware of the risks involved with sending sensitive information through unsecured connections.
This is also the case with businesses interacting with their customers remotely. With employees, companies can easily come up with clear procedures to follow to keep data safe but the same cannot be said with their customers.
To protect themselves, organizations have had to invest heavily in data security to protect themselves from cybercrimes. Since the pandemic started, threats have spiked sevenfold showing just how crucial investing in data security is. Companies have been forced to put other projects on hold to divert the budget to cybersecurity.
Adoption of online shopping and E-commerce
Lockdowns across the globe meant that we had to buy what we need online just to prevent us from moving around and interacting with people. This means that there are some people who may have previously not been interested in online shopping and now they prefer that over traditional shopping.
Most of these people realized that they could get items at discounted prices through online shops and have the same delivered to their places. This level of convenience beats any traditional shopping experience that you may be used to before. As the pandemic ends, there are people who will not go back to traditional shopping, at least for some items.
Use of Advanced technology in decision making
With the covid-19 pandemic, most organizations were introduced to new tools to help make work easier. Some of these include analytics tools that were used in business decision making. This showed such organizations that there are effective ways of making complex decisions accurately.
With the use of technology by the businesses and their customers, they are able to collect data faster and accurately and use this collected data for informed decisions. With enough data, making decisions is easy as there are less assumptions since you have all that is needed to arrive at a certain conclusion.