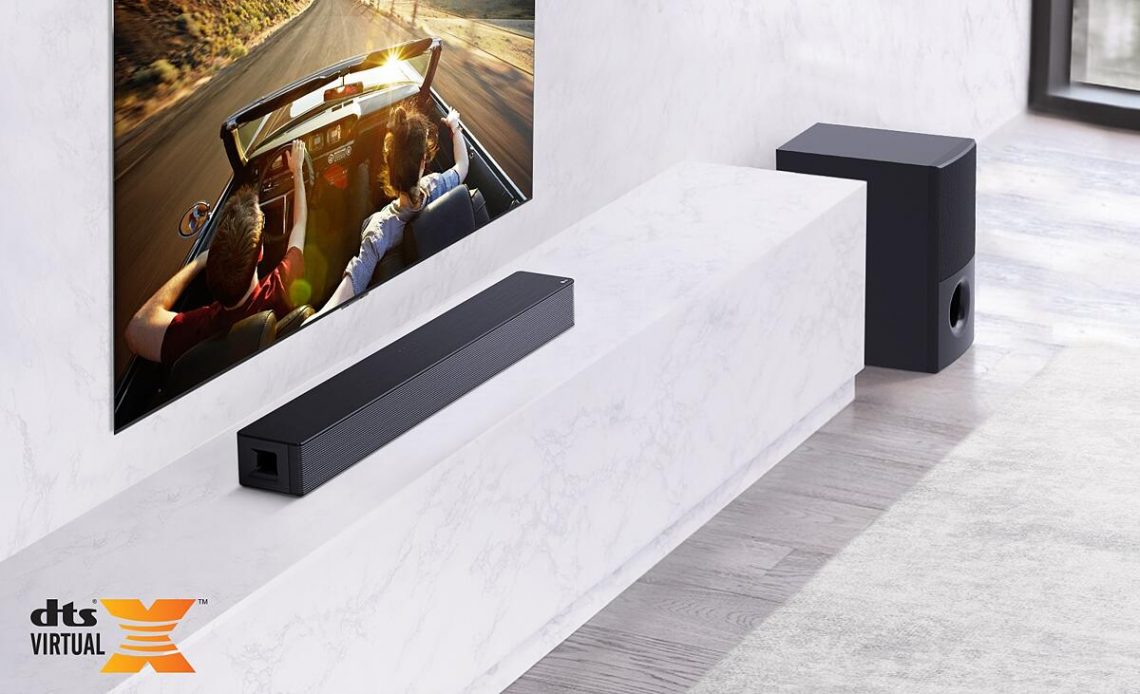 You may have already heard that in music, sound is everything. If you are listening to good music, then you also have to listen to it through a good and powerful sound system. The quality of sound determines the quality of music.
The LG Sound Bar SNH5 has been said to be the best sound for your cinematic experience. According to multiple reviews, this Sound Bar brings out the sound in its "organic form", smooth to your ears and gentle to your soul. With great sound and superb design, the LG SH5 is a brilliant entry-level soundbar and subwoofer combo one can ever have.
Who doesn't like a good sound quality when watching a movie? You want to capture every detail in terms of sound in any movie including breathing. That is where LG Sound Bar comes in. It meets what we call the DTS Virtual X, and, in the process, transform your home into a theater, for the most immersive viewing of all your favorite movies.

Now, imagine your sound system acting as your household manager. Imagine that. Sounds unreal? Well, not as you think. Did you know that the LG Sound Bar SNH5 can now act as your household manager? With it, you can conveniently monitor and control connected LG ThinQ home appliances straight from your living room. What is more, you can also check the status of your refrigerator, washing machine, air-purifier, and even turn your vacuum cleaner on and off.
High resolution sound is everything. The LG Sound Bar comes with a high-resolution audio that delivers 96kHz sampling rates and 24bit depth, for more accurate sound and a more enjoyable listening experience.
Worried about the looks? Wait a minute. The SH5's silver body might not suit everyone's living room, but at least its compact design means it will be fairly inconspicuous if it does end up clashing with your décor. Standing a mere 53mm tall, the soundbar should easily slot underneath most TVs, and its length of 945mm means it's best suited to screens that are 42in or larger.
You can buy the LG Sound Bar SNH5 from Jumia here. 
Also Read: LG Opens a new shop at Thika Road Mall