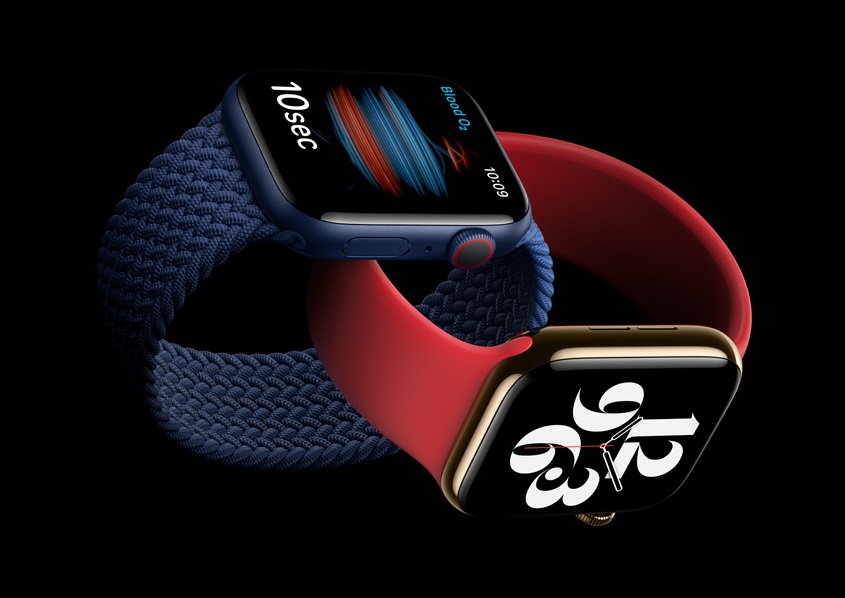 Apple's popular smartwatch series, Apple Watch, has just got an upgrade. Called the Apple Watch Series 6, the new smartwatch now improves on where its predecessor left with a new sensor.
Apple Watch Series 6 now can measure your blood oxygen – in just 15 seconds, the company said. It also can track your blood oxygen in the background.
Besides the new sensor, the new watch also brings a new feature called Family Setup, solely aimed at parents. It allows parents to take over control of their children's smartwatch and keep tabs on them.

As a parent, you can set up your child's smartwatch to track their location and also limit who they can talk to via iMessage.
The family Setup feature requires a cellular version of the Apple Watch, but the child doesn't need to have an iPhone.
Apple Watch Series 6 also brings aesthetic improvements making the Series 6 more appealing.
New Watch Faces
Like the previous smartwatches in the series, Series 6 tags along with new watch faces. Apple Watch Series 6 makes it easy to customize watch faces in a whole new way.
There's, however, a total of 7 premade watch faces on the new smartwatch out-of-the-box; GMT, count-up, chronograph pro, typograph, stripes, and the mimoji face. Each premade watch face can be customized in different ways. Watch OS 7 also grants developers more power to create and customize new watch faces.
Apple also introduced a new watchband, called the solo-loop – a simple, one-continuous piece. The solo loop is made from custom liquid silicon, hence stretchable and swim proof.
The solo loop is available in different sizes and seven colors, giving customers a range of options to choose from. There's also a braided solo loop in five colors and a new leather watchband.
Apple Watch Series 6 Price
Apple Watch Series 6 costs $399 – around KES 40,000.
More Hardware
At the event, Apple also launched a budget smartwatch dubbed Apple Watch SE, and two new iPad models. And, no, there were no iPhones announced.