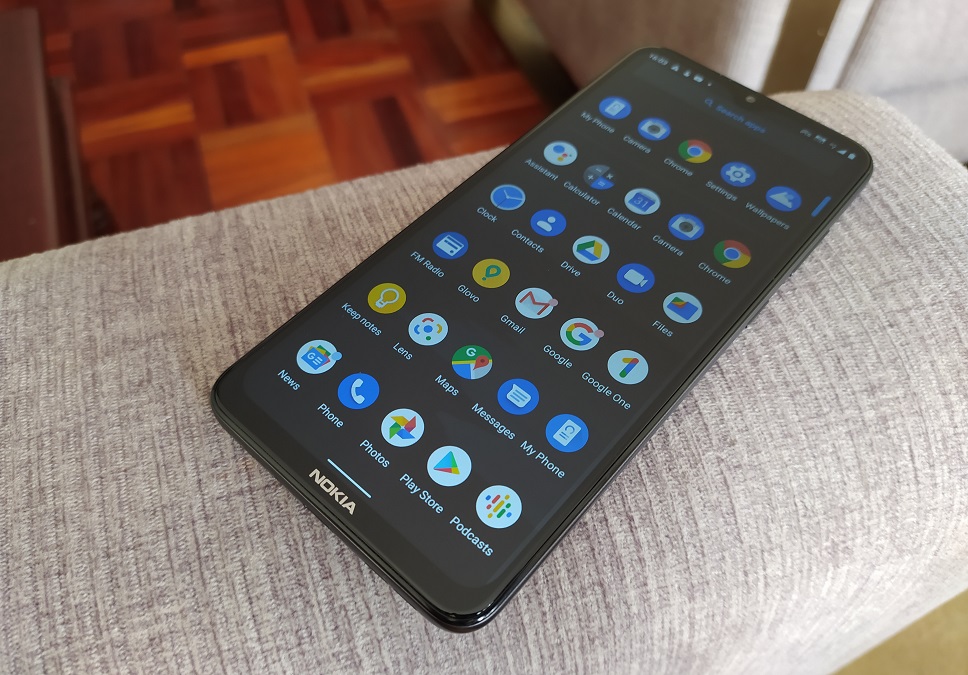 If you have an Android phone and want to transfer data from that to another Android phone, the process has never been easier.
I have had the Nokia 5.3 for a while and one of the things I had to do was transfer data from my old phone to the new one. The process was straightforward and can be initiated when you are setting up the phone for the first time or later depending on your needs.
Transferring data from an old phone means that you can pick up things right where you left them and do not have to go through the process of setting up a new phone from scratch.
This post will be looking at the process of transferring data from another Android phone, there is an option to transfer data from an iPhone too but we will not cover that here.
Steps to Follow
When setting up the phone for the first time, follow the screen prompts until you reach to the page that prompts you to transfer data from your old phone.
Choose option 1 "Backup from an Android Phone."  If you want to copy data from your Google account or from an iPhone, you can choose options 2 and 3 respectively.
Tap on the next button on the screen
Open the Google app on the phone you are transferring data from to start the process.
Type or say "Hey Google, Setup my device" on the old phone
Click next and the old phone will start searching for the Nokia 5.3
Once it finds it, you will need to verify it is the one
When the two devices are connected, you can continue the data transfer process on the old phone.
The transfer process will start by copying your Google account and its settings onto the new Nokia 5.3. For this to complete, you will be required to enter your Google account password on the new device once you get the prompt.
If your old phone has a screen lock password, you will be prompted to enter it before decrypting your backup.
Once done, you can choose what you want to restore to your Nokia 5.3.
You will be able to restore apps, contacts and device settings including Wi-Fi passwords. You can choose to restore all these or specifically select the ones you want.
Continue with the phone setup process and your data will be restored in the background.
Also Read: Five Things to Know About the Nokia 5.3