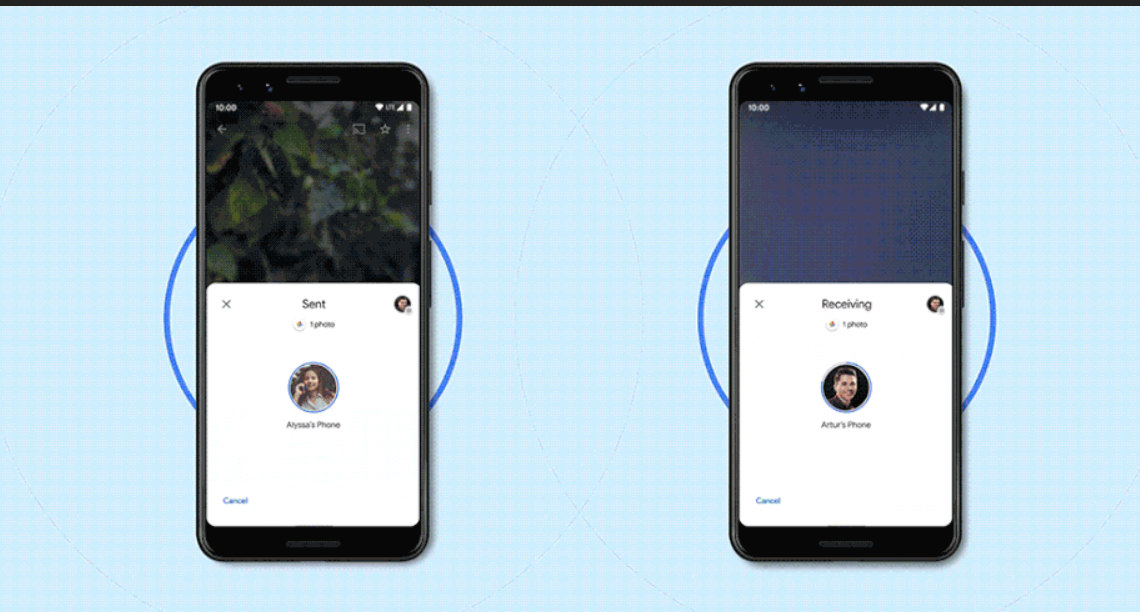 Google wants to make life easier for its Android fans. The company is nearing the universal rollout of the much anticipated 'Nearby Share' file sharing feature. Nearby Share levels the file sharing play field that has long been dominated by Apple's ecosystem with the simplicity and convenience of Airdrop.
Nearby Share allows you to share anything from files, images, links and more to a nearby device as long as it's running Android 6.0 (Marshmallow) and up. The big deal about the feature, compared to previous attempts, is the convenience and simplicity.
It's easy to use; just tap on the Nearby Share button from the share menu then wait for the phone to find a nearby device. Tap on the device and the file will be transferred. (The owner of the other device has to "accept" the incoming file first, of course).

Google says you can even send or receive files anonymously. Plus, Nearby Share will use whatever sharing method your phone deems fast whether it's Bluetooth, Bluetooth Low Energy, WebRTC or peer-to-peer Wi-Fi. How cool is that?
Nearby Share is not new, however. It's already been available on a couple of devices, including some of Google's own Pixel devices, and select Samsung phones. What the company is doing now is rolling the feature widely. Other phones should be getting the feature as well "over the next few weeks," according to Google. But there's a catch.
Availability of Nearby Share is largely dependent on your Android manufacturer. But there's some hope, as the feature can be rolled out via Google Play Services on any device according to Google.
Limited Support
Google's Airdrop competitor only supports file sharing between Android phones running at least Android 6.0. Chromebook users should expect support for Nearby Share "in the coming months."
However, there's no support, at least at the moment, for iOS devices, Macs, or Windows machines. Though the company might be looking into that. Google told TheVerge they will "try to expand the feature to additional platforms in the future."