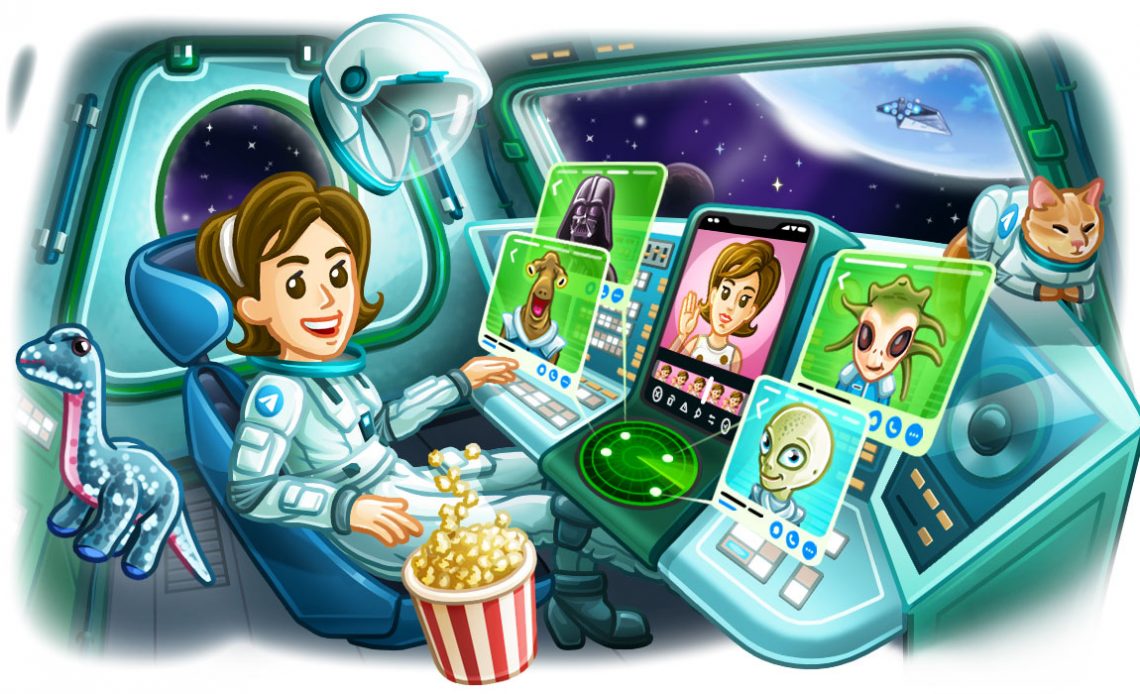 Being the most versatile instant chat app, Telegram has clinched that position by being steady fast in adding new features. With a multitude of features already available, Telegram keeps adding more and more. In the latest update, the platform is also tweaking a few things to make your experience even better.
Telegram has released yet another update across mobile (Android, and iOS), and PC with a slew of additional features.
2GB File Sharing Limit
Since 2014, Telegram has allowed its users to share files of up to 1.5GB each – way larger than what WhatsApp allows. If you were feeling bogged down by that limit, Telegram's new update has you sorted out. Telegram has now bumped up the limit to 2GB. So, from now on, you can send unlimited numbers of media and files of any kind – up to 2 GB each.

Profile Videos
Ever wanted to set a video as your profile picture on Telegram? You can now do so. Additionally, you can also edit the video using Telegram's media editor to enhance quality, and add animated stickers on top. Telegram will also let you choose a frame for static profile pictures in chats.
Soften Skin
After updating the media editor in the previous update, Telegram has now included a soften skin option for photos or videos taken using the front-facing camera.
Mini-thumbnails
Mini-thumbnails is another handy feature available on Telegram. The feature provides you with a small preview of any shared media in chat threads. Previously, Telegram only showed you that a person has shared a photo or video, but you wouldn't tell if it's a selfie, a meme, or anything else.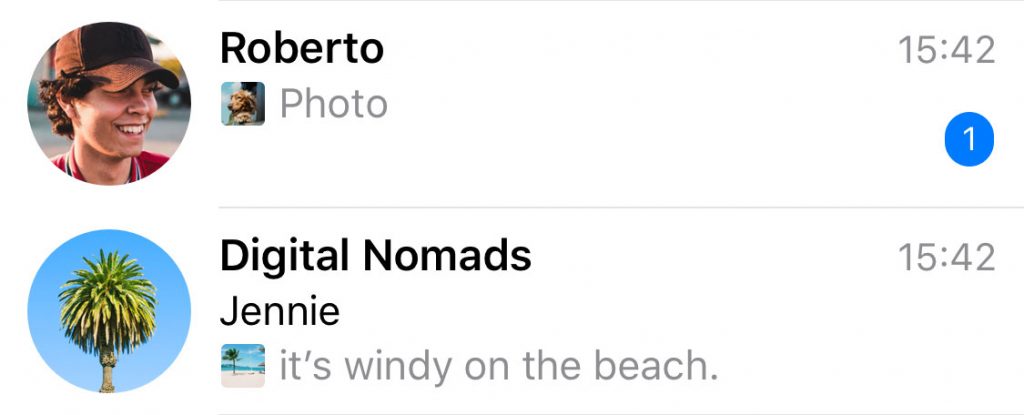 Filter New Chats from Non-Contacts
Telegram's People Nearby feature, available for some time now, let users find other users around their location to start a chat with. To cut down on the noise, the company has rolled out an option for filtering new chats from non-contacts. Embedded in the app's Privacy & Security settings, Telegram users can automatically archive and mute new chats from non-contacts to avoid being overwhelmed by new chats when People Nearby feature is on. Filtered chats can be found in the Archive folder.
Improved People Nearby
Next up, there is also a small change to the nearby feature. The new update now tells you how far another Telegram user is when they contact you via the people nearby feature.
Group Stats
Group owners can now for the first time see how their group is fairing on. As long as your group has a minimum of 500 members(will require a minimum of 100 in the future) you can view detailed graphs on activity and growth, and also a list of top members by the number of messages and average message length.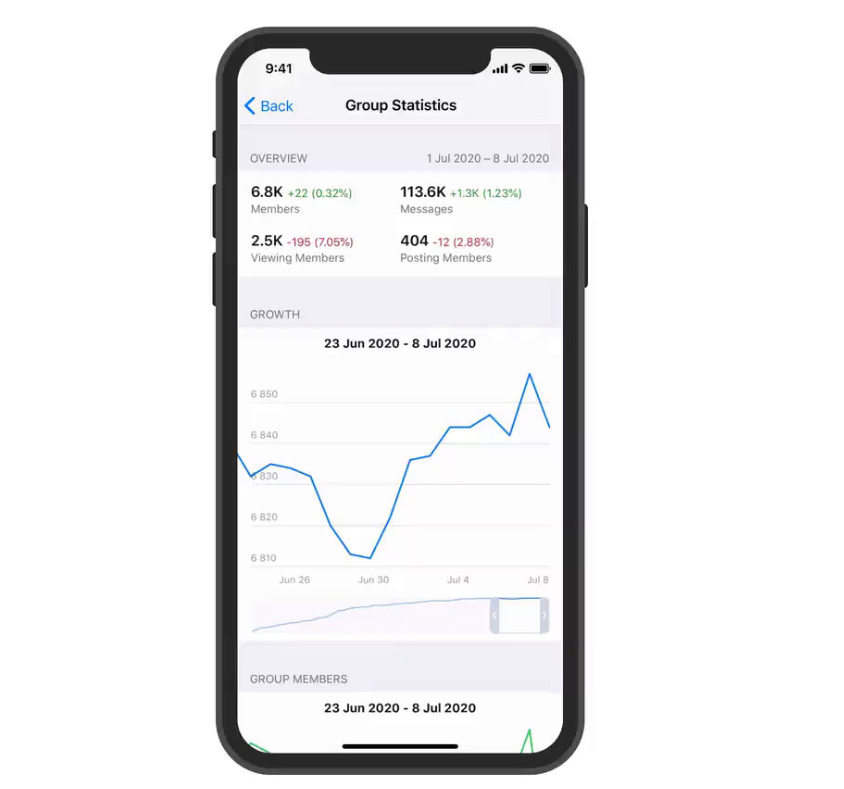 Telegram has also reduced the number of required subscribers to 500 for channel admins to access the Channel stats feature.
Multiple Accounts on Telegram Desktop
Those who prefer using Telegram via desktop can now also be able to login into three accounts simultaneously — a feature that's been available on mobile since 2017.
Android-Specific Extras
On top of the above features, Telegram for Android has also been added with a few more tweaks. The music player has been redesigned with new icons and an expandable tracklist. Also, the video editor now supports cropping and rotating videos. Finally, the input bar now grows smoothly while typing a lengthy message.