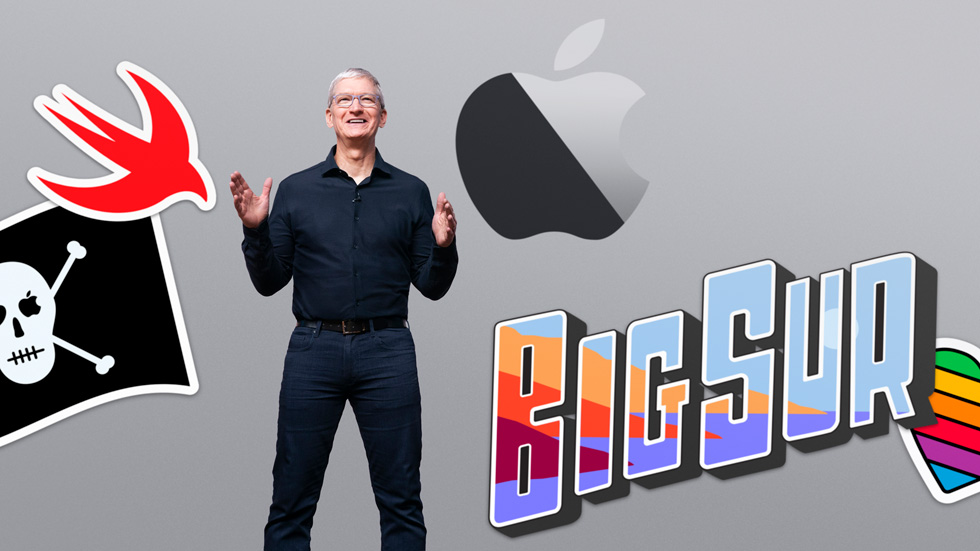 Yesterday Apple held its WWDC 2020 keynote event digitally. During the event the company made several announcements on its business, specifically centered around its suite of software that powers its smart watches, smartphones, tablets and Macs. From the new iOS 14, to next-gen iterations of iPadOS, watchOS, tvOS and macOS.
Here's a summary of all announcements made:
iOS 14
iOS 14 was officially unveiled with the company bringing tones of new features for the iPhone. Here'a a summary;
App Library
App library is a new feature in iOS 14 that helps you organize your iPhone's apps. It's located at the end of your home screen pages automatically organizing all of your apps. App Library makes it easier to navigate and search for apps on the iPhone. It organizes the apps intelligently in various categories like recently added, entertainment and more. There's also a suggestions category which uses on-device AI to try and predict which apps you might be opening next – just like what's coming in Android 11. Another addition on the app library page is a search which when tapped shows you all your apps organized in alphabetical order.
Widgets
iOS 14 has redesigned widgets to make them data-rich and with different sizes. Each widget has different sizes from which you can choose and directly add it to your home screen. Widgets can be grouped as well in a so-called "smart stack." The smart stack is customizable, but it can do the job done on its own.
Picture in Picture Mode
Picture in picture mode lets you access other apps at the same time watching a video in a small window. The window can be readjusted by resizing accordingly and can be dragged to any part of the display. Swiping to the side hides the video but the audio will continue playing.
Siri
Siri has been enriched with a new compact design. Through this Siri now showcases results to queries in a notification-like way. It can also send an audio message and now supports more language translations courtesy of a new Translate app launched on iOS 14. Translate doesn't need an internet connection and now supports 11 languages.
Messages
iMessage is introducing pinned conversations. Once a conversation is pinned at the top of the app, new messages from the section will be shown in a new animated way next to the pin.
Memoji — Apple's sticker library is getting more customization from new hair to headware styles and some three new memojis for sending hugs, fist bump and a blush.
Groups – Groups have been added with inline replies which let you reply directly to a specific message in a group chat creating a thread. There's also mentions and you can even customize notifications to only bother you when someone mentions you. Groups have also been redesigned in different ways and also allows you to create a group photo.
Maps
Apple Maps has been added with cycling directions, and EV routing. Maps is additionally being introduced to three more countries including Canada, UK and Ireland.
CarPlay
CarPlay now includes new wallpaper options, and a new category of apps like parking, EV charging and quick food ordering. Apple also wants you to unlock your car with your iPhone using Digital CarKeys. Howevr, these will be available starting 2021 in a handful of cars.
App Store
The App Store is getting a new feature called App Clips. It lets you "load a small part of an app experience within seconds to complete a specific task."
Privacy Features
Apple also announced new privacy-focused features. You can choose to share only approximate location with apps. In addition to that, you will also be notified when your camera and mics are being used by an app on the status bar. Apple will also mandate third-party apps to ask before they can track your activities. The company will also show you what data apps have collected about you.
iPadOS
Like iOS 14, iPadOS is also getting the redesigned widgets. Additionally, iPadOS is also getting a new sidebar and new tool bars both of which helps you navigate through your files and apps. Scribble is also coming to the iPad. With Scribble you can handwrite on a text field using Apple pencil and it will be automatically converted to text.
Siri improvements coming to iOS 14 are also available on iPadOS.
AirPods Software
Automatic swiching – Airpods can automatically switch between devices without your intervention.
Spatial audio – This feature wants to help improve Airpods Pro's listening experience to be an immersive one. Some limitations to spatial audio is that only content encoded with 5.1, 7.1. or Dolby Atmos.
watchOS 7
Through watchOS 7, the Apple watch will receive new complications. Other new features include Face Sharing, Wind Down support, gentle customizable alarm sounds, new software-enabled tracking capabilities like sleep tracking and new customizable interfaces.
macOS
The next gen macOS release is called macOS Big Sur. macOS Big Sur has a redesigned dock and within the Finder you're getting a new enhanced visual interface on the sidebar and toolbar. Other apps like Photos, mail, and Apple Music have also received a sidebar/menu bar face lift.
Other macOS features include a control center, redesigned notification center, redesigned widgets, and more.
tvOS 14
Apple TV users can access HomeKit-enabled video cameras and accessories handsfree using Siri or via Control Center. tvOS 14 also supports multi-user capabilities inApple Arcade and other games.