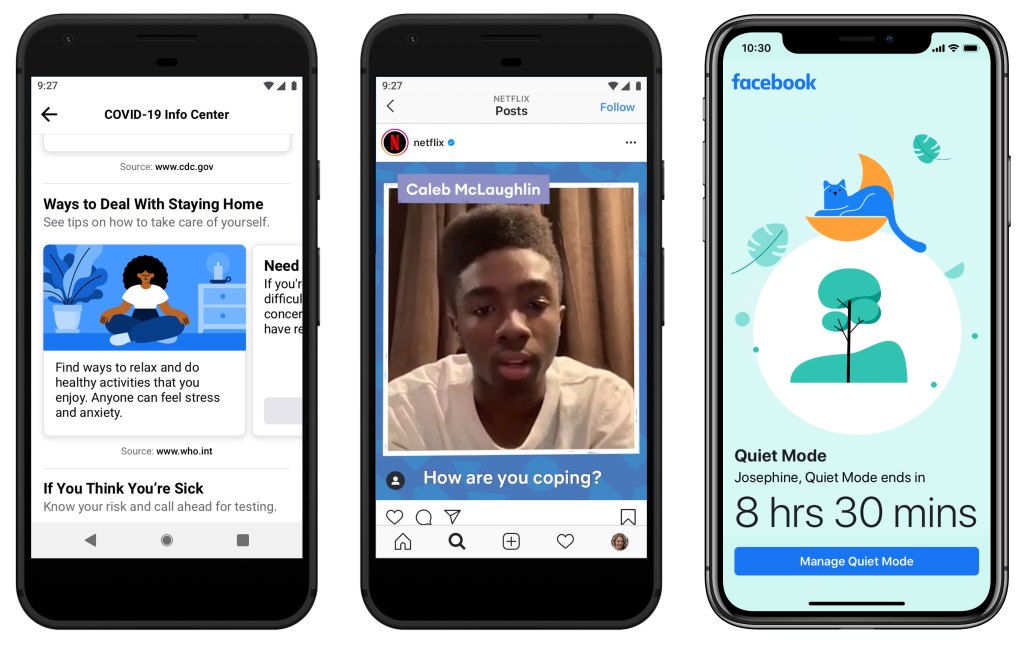 Phones play an essential role in our lives. We carry our tiny computers almost anywhere we go and they help us get most things done even without lifting the bulky laptops PCs. But if not used well, like excessive social media, these gadgets have their adverse effects on our personal lives.
That is why Android and even iOS has a way to help us keep track of how we use our devices throughout the day as well as take some time off if the need arises.
Facebook is also providing its solution to help tackle the recent social media use menace.

Through a new "Quiet Mode" timer, Facebook will let you take back your eyeballs from the platform by not bombarding you with notifications that often urges one to get right in and check what's up.
Using this timer, you will be able to set a customizable period where you won't be notified about anything taking place in your Facebook world. Or at least, give you a break from "most push notifications," according to the company.
Since it won't be surprising wanting to jump inside the app even before the timer is over, Facebook will remind you that you're in Quiet Mode when you try to.
The new feature is part of Facebook's work in supporting the work of mental health organizations who have long been vocal about the adverse effects of excessive social media use.
Besides, Facebook has also added shortcuts to both Notification Settings and News Feed Preferences to get the most out of the app within a short period of time – and maybe cut down social media use.
In line with keeping its users insane, Facebook will also share tips from the World Health Organization (WHO) on how to live better while homebound.
The company is also lobbying users to tune it to a new Mental Health Live Series that will be streamed on Instagram from Netflix.
"Wanna Talk About It?" will involve pairing stars with mental health experts "to discuss how they're coping during this time as well as ways to handle anxiety, stress, and feelings of isolation while social distancing."
Facebook has also planned to make its own Instagram Live series to advocate for mental health awareness.