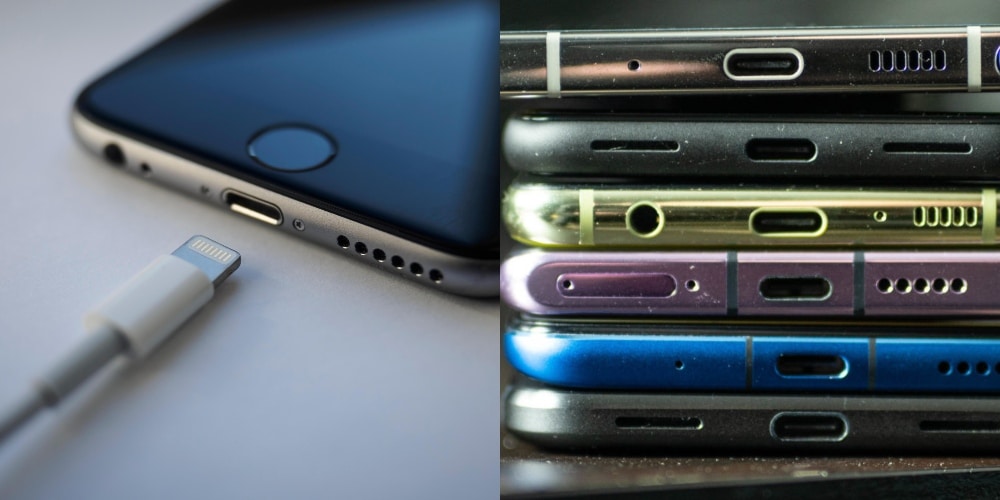 Now would be the best time for Apple to ditch its proprietary Lightning connector and switch to the most ubiquitous and modern which is USB-C.
European Parliament had late last week unveiled a proposal to force the world's tech giants to adopt a single universal charging standard which is USB-C. The main aim of this proposal is to help cut electronic waste and while also simplify user purchasing decisions which is rather obvious.
EU has not forced compliance yet but this sends a clear message to the primary target which is Apple that now is the best time to ditch its Lightning connector in case of any future legislation.

After all, Apple sells tens of millions of iPhones every year, requiring unique cables, plugs, and ports that the company has already dropped from its own PC products. However, it's more about chargers than cables. Apple already provides a USB-C charger with the iPhone 11 Pro, which could easily be shipped with a wider range of iPhone products to placate the EU's demands. Even so, why not cut out the middleman and go all-in with a USB-C interface as well?
Many other manufacturers are also in the firing line. Amazon's popular Kindle range of e-readers and Fire tablets, for example, still languish behind with micro-USB connectors and slow chargers. There also a wide range of accessories and other products, from power-banks to Bluetooth headphones, that are yet to embrace USB-C.
So what are the benefits of a unified charging interface across all devices, well, here is an explanation.
One charger type to connect and power all your devices is simply convenient.
Shared technological capabilities across devices can significantly cut down on consumer confusion and expense.
The move to a single charger type is a good move for the environment. EU regulators estimate that obsolete chargers generate more than 51,000 tonnes of waste per year. That's a small drop in the estimated 50 million tonnes of e-waste produced last year, of which just 20% is recycled. But chargers and cables are an easy area to cut down on waste and seems like a practical starting point.
While it's possible to support both the Lightning connector and offer a unified USB-C charger, this still leaves consumers overburdened with multiple cables and adapters to perform the same function on different devices. Better to get fully on-board with the USB-C interface as well as its charging standard.
It's not just Apple, all tech manufacturers should support a unified rather than proprietary fast-charging standard.