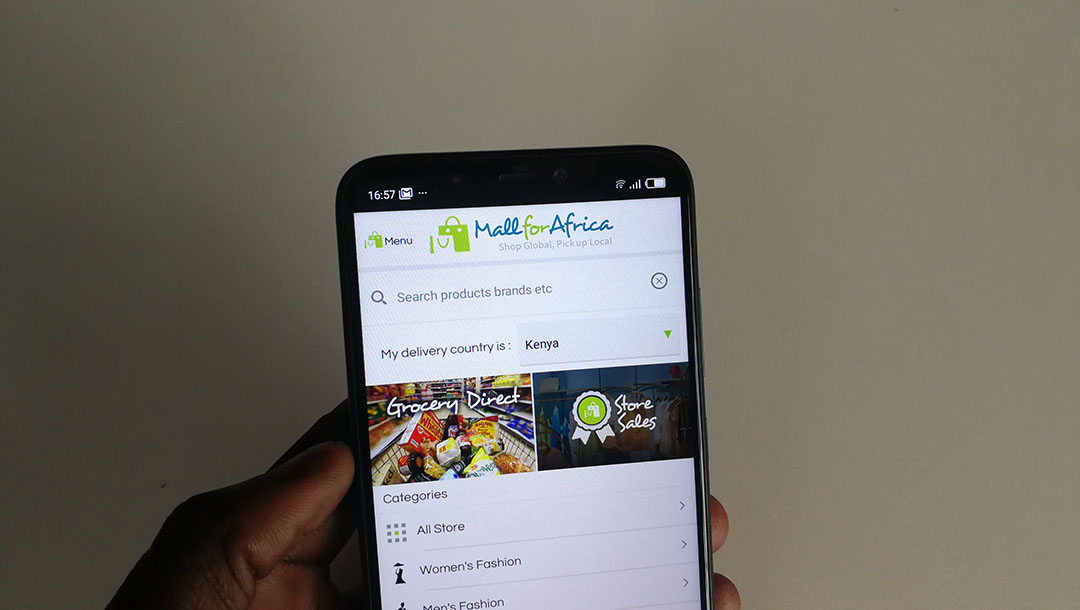 Online shopping platform, MallforAfrica has officially launched its platform to Mombasa residents in a bid to tap into the high demand of consumers looking to access international stores virtually through the site.
The move will now allow Mombasa residents to shop for their favorite items online through MallforAfrica platform granting them access to leading international stores in the US and UK such as Amazon, eBay, Macy's, Zara, SportsDirect which initially were not readily available to them.
Speaking during the launch of the platform, MallforAfrica's Country Manager- Kenya, Mrs Naomi Konditi-Kivuvani said that the move to launch the service to Mombasa residents will open up opportunities not only for businesses seeking genuine supplies but also for individuals looking to access items through brand international stores not readily available in the country.
"The expansion of our MallforAfrica platform to Mombasa, which is a vibrant cosmopolitan city and a major regional and commercial hub in Kenya, will provide our customers with access to high-quality and genuine top brands from leading international stores in the US and UK markets delivered directly to their doorsteps, at an affordable rate," said Mrs. Konditi-Kivuvani.
In addition, the platform will also allow businesses owners and small and medium business (SMEs) in the Coastal region to get supplies from leading retailers through the site.
Recently, the Communications Authority of Kenya and the Kenya National Bureau of Statistics issued a joint report which found that more firms, about 27 percent, sold their products online.
"Initially, we were not able to serve Mombasa residents and they had to either come to Nairobi themselves or send friends and relatives to have their items delivered to them. Through our unique platform, they are now able to order and purchase items of their choice from the comfort of their homes with the peace of mind that the items will be delivered directly to them safely, quickly and efficiently," added Mrs. Konditi-Kivuvani.
Consumers are able to pay for their favourite items using local payment solutions including MPESA and local cards. In addition, MallforAfrica provide returns, refunds and exchange services and round-the-clock order tracking for their consumers.