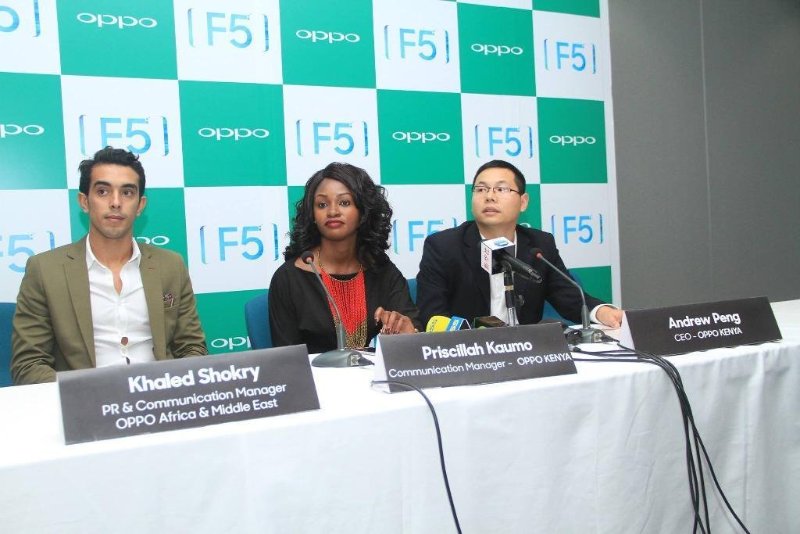 We are in 2018 and you would think that as humans we have learnt how to handle disagreements in a civil manner. Well, this is how it should happen but we still get people with tendencies that make you question how they interact with people around them. This is even worse in a professional setting where a CEO, manager or any person in authority treats junior colleagues with disrespect and in a demeaning manner.
This is exactly what happened recently when a top executive at OPPO Kenya went ballistic on an employee. I found out about this yesterday when I got a link to a tweet with the hashtag #shameonOPPOkenya. This immediately caught my attention as OPPO has a new phone on the market and I wanted to see what people were saying about it. I thought the hashtag had something to do with the new phone but it wasn't as you can see below.
The above tweet is of an audio recording (phone call) between OPPO Kenya CEO, Andrew Peng, and an employee whose position we are yet to establish. Listening to the conversation, it is clear that the CEO told the employee to terminate some brand promoters but that was yet to happen. The employee then explained to Mr. Peng that they can't just fire the promoters right off the bat as there should be a dismissal letter which was being prepared.
This is when Mr. Peng lost it hurling insults at the employee. It looks like Mr. Peng was not getting things done his way and instead of addressing the issue in a professional way, he saw it fit to insult the employee. From my understanding, every organization has ways of dealing with issues regarding termination of employees not delivering or doing what they are expected to and this does not include insulting or demeaning anyone. This is very unprofessional of Andrew Peng and I hope appropriate action is taken against him.

I am yet to get official confirmation from OPPO Kenya but according to Techweez, the company has said that it is investigating the matter. I am also meant to understand that this is not the first time such a thing has happened at OPPO Kenya, apparently it has been happening there for a while. About OPPO Kenya investigating this, I hope the company is quick on this as I can't imagine what the people working at the organization and have to interact with Mr. Peng feel like.
I will be following up on this story to see what the company's "investigations" yield.