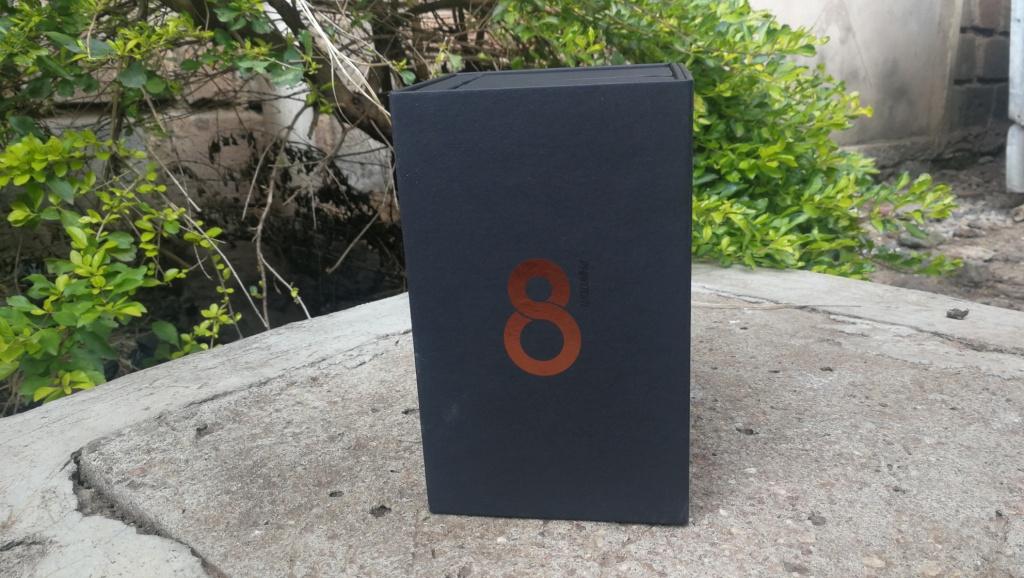 The latest smartphone to be launched in Kenya is the Tecno Phantom 8. Officially, this phone was unveiled in Dubai about three weeks ago and we just got the official Kenyan launch a couple of days ago. With its launch in the country, I got my hands on this new flagship from Tecno and this is my initial post on it.
The Tecno Phantom 8 takes over from the Phantom 6 and 6 Plus from 2016. Its recommended retail price is Ksh 37,000, not cheap I have to say. This is the company's latest flagship and comes with some premium specifications. If you are interested in the Tecno Phantom 8 Specifications, check out the post below.
Read: Tecno Phantom 8 Specifications And Price In Kenya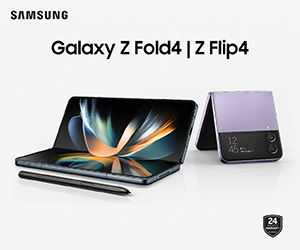 The Tecno Phantom 8 is really pushing the limits in terms of specs and price. Ksh 37,000 is not cheap for a smartphone in Kenya as at that point you have many options and I am interested to see if it can compete with what we have on the market. The Phantom 8 was launched a day after we saw the official unveiling of the Infinix Zero 5. These two devices have a lot of similarities and they are both from the same mother company and are here to compete for your attention and money.
What Is In The Box?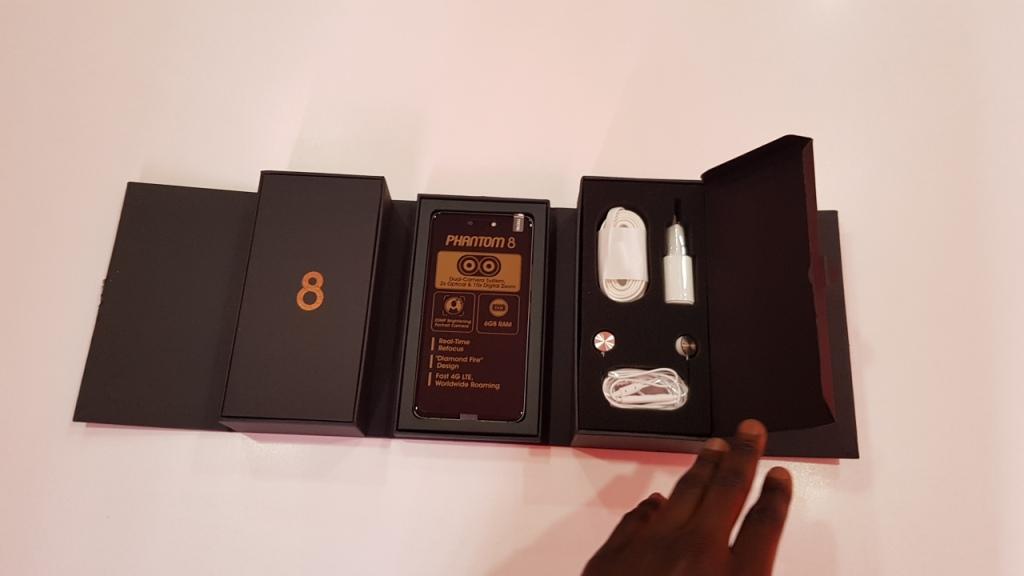 The box the Tecno Phantom 8 comes in is very big but you are not getting anything special in addition to the phone. Below is a list of things you get with the Phantom 8.
The Phone (Phantom 8)
USB Charging/data cable and wall adapter
Earphones
Transparent back cover
Back Cover protector
User Guide and Warranty Information
First Impressions and Initial Thoughts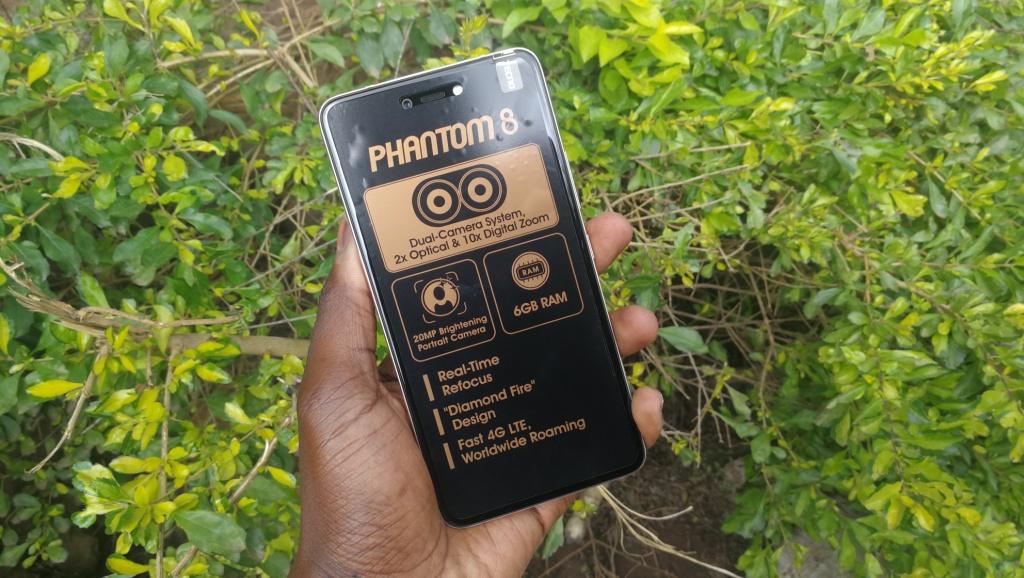 The Tecno Phantom 8 is has a 5.7 inch display which is an acceptable size in 2017. I am used to having such huge displays and this one is perfect for me. It fits perfectly in my hands and I have no problems operating it with one hand. There are some situations where you will be forced to used both hands especially if you have small hands.
The edges are smooth and this makes it comfortable to carry it around. The back cover looks like metal but feels like plastic, I am just not sure the material used here. This cover is a bit slippery but if that is too much for you, you can use the free cover provided that improves grip or the back cover protector that also protects the your phone from scratches.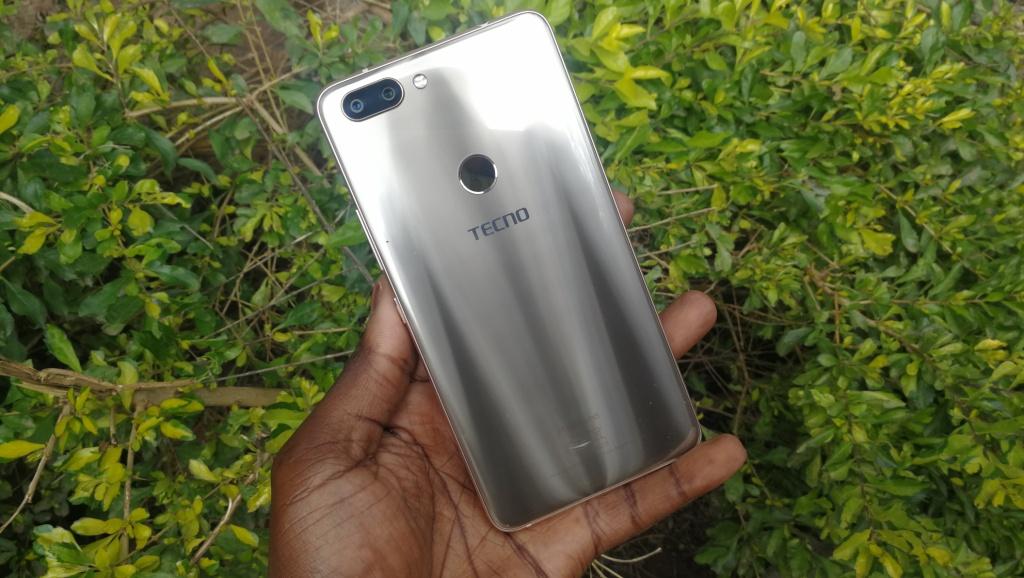 Speaking of the back, it feels plasticky and to be honest I am not impressed. The Phantom 8 is Tecno's flagship device but this back cover gives it a cheaper feel. I would have preferred a metallic cover for a premium feel. The advantage of having such a material used on the Phantom 8 is that it is light and the phone feels lighter than most other devices its size. Even with that said, I am not impressed, I'd rather have a heavy phone made of metal that a lighter one.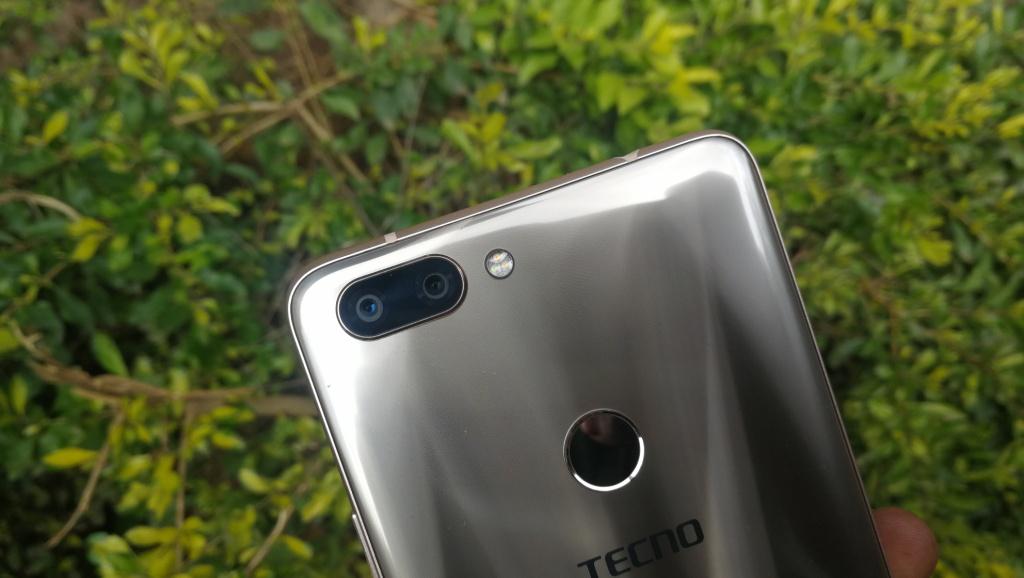 Still at the back is where you find the dual camera setup made of 12 and 13MP sensors. The camera looks good from the first few minutes I have spent with the phone. The front facing camera is a 20MP one that takes good shots. Below are some sample shots, the selfies are taken with the front camera.
Since this is a dual camera phone, you get a better potrait mode that blurs the background as it focuses on the main subject. Tecno refers to this feature as 'refocusing' and it is good except for some of the shots I took with the edges that did not look so good. This is not the case for every photo and you may not even notice that unless you are really looking for such things.
The Tecno Phantom 8 supports USB Type-c that is locate at the bottom of the phone next to the speaker grille and microphone. There is a 3.5mm headphone jack that is at the top. On the right hand side you get the volume and power button, the hybrid SIM and microSD card tray is on the right. This is a hybrid tray that means that you can only use one SIM and a MicroSD card or two SIM cards with no MicroSD card.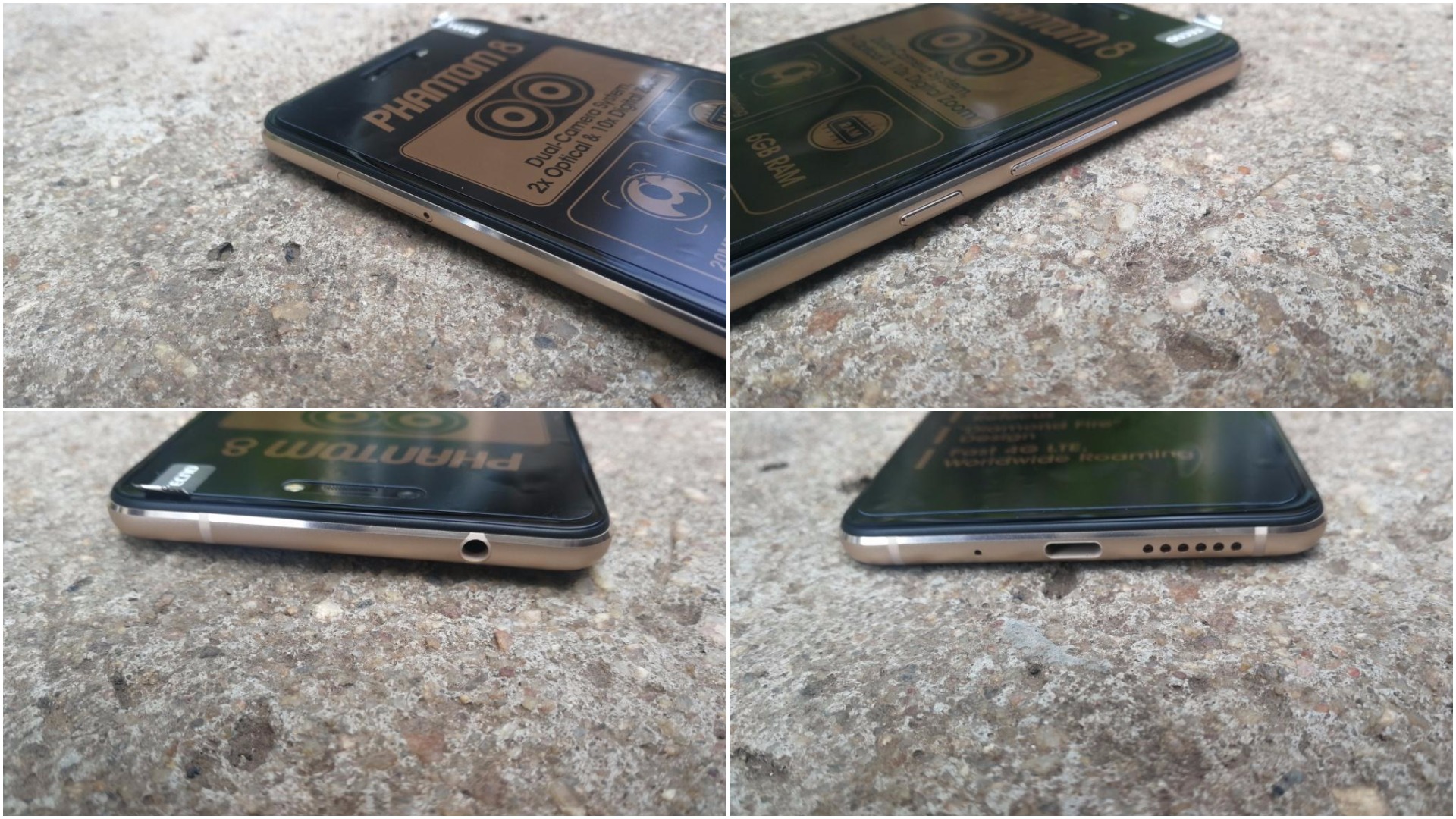 Initial Verdict
I have used the phone for a very short while and so far I am impressed. Except for the material used on the back cover, this phone is quite good. It is big but not bulky and heavy and thus feels comfortable on the hand. It has smooth edges that make it comfortable to use and carry around.
The Tecno Phantom 8 comes with HiOS version 3 that is based on Android 7.0 Nougat. At this point we are not sure when it will get updated with Oreo. HiOS feels natural on the Phantom 8 but the bloatware that come with it is too much. There are a ton of apps preloaded that I will be deleting once I am done with this post. So far, It is quick as expected with a new phone and I do not expect it to slow down anytime soon given the fact that it is promising to be a performance warrior on paper. It is powered by the 2.6GHz MediaTek Helio P25 processor (octa-core) paired with 6GB of RAM and 64GB of internal storage space. I am sure this combination will handle everything I throw at it without any issues.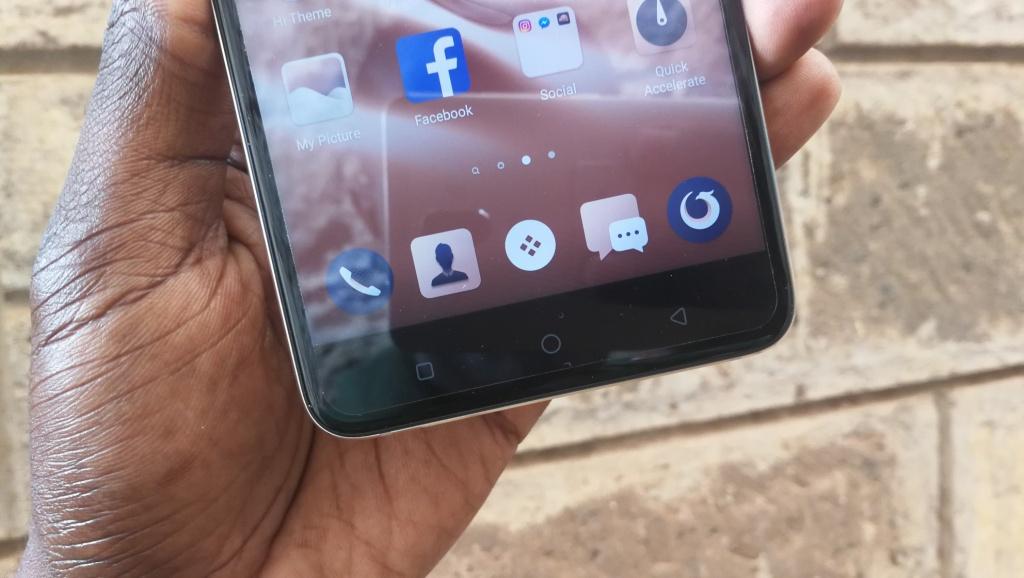 The battery used on the Tecno Phantom 8 is a 3500mAh one. I have just unboxed this phone and I am not sure how well this will last me. I expect at least a day or so with heavy usage and even more with light usage.
I will be reviewing this phone in the net five days and post the review then. In the meantime, you should check out our YouTube channel that I plan to post more content on this and many other phones that we get. While you are there, don't forget to subscribe.
Also Read: The Infinix Zero 5 Pro Unboxing