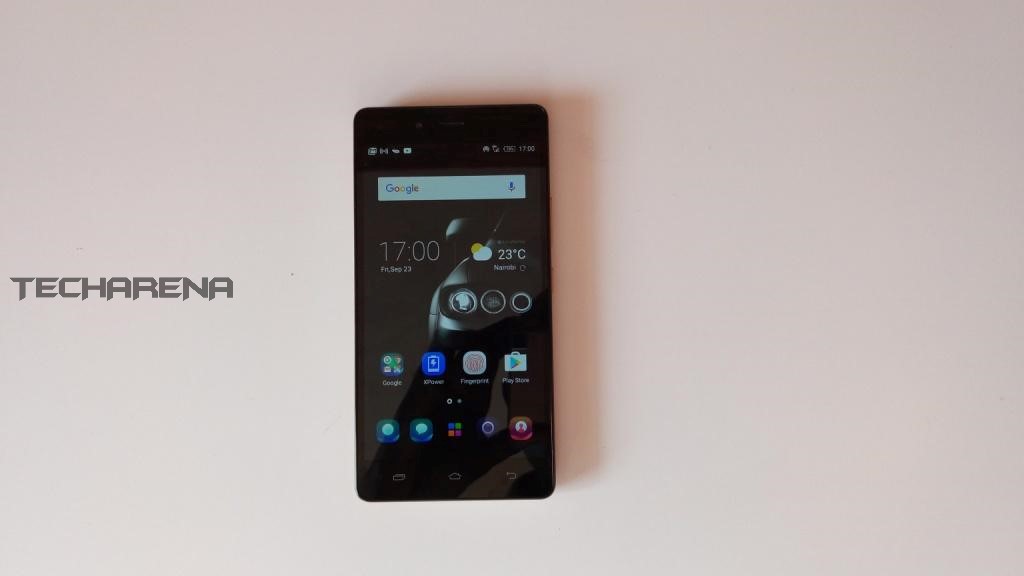 The fourth addition to the Infinix's Hot Series, the Infinix Hot 4, was launched in Kenya a few weeks ago. The Infinix Hot series is made up of the cheapest devices from the company that usually retail for less than Ksh 10,000. In Kenya, you can get the Hot 4 exclusively on Jumia for Ksh 9,699.
The Hot 3 was launched a few months ago and was not the most impressive smartphone I have used so far. With this in mind, I got the Hot 4 with the hope that it will be much better and will not disappoint.
I have been using the Infinix Hot 4 as my main smartphone for the last couple of weeks and this is my final review.
Infinix Hot 4: What's in the box?
Before we get started, let's first look at what you get inside THE BIG box when you buy the Infinix Hot 4.
The Phone (Infinix Hot 4)
Earphones
USB cable and Power adapter
User Manual
Also Read: Infinix Hot 3 Review
Look and Feel
Textured back cover, bulky
Now that we know what we get in the box, let's look at the phone itself. Picking the phone up for the first time, I noticed that it is different when compared to the Hot 3. They both have 5.5 inch displays but the Hot 4 feels a bit bulky, its design and build reminds me of the Infinix Hot Note.
It has a textured back cover that feels comfortable on the hand and ensures the phone does not slip from your hand when holding it. Unlike the Hot 3, the Hot 4 doesn't have a slightly curved back and I found this to be a bit of a disappointment. I loved the curved back on the Hot 3 as it makes the phone appear thinner than it really is and is much more comfortable on the hand. Even with that said, the Hot 4's design is still good, simple but good.
Infinix has also managed to fit in a fingerprint scanner at the back of the Hot 4 and this is something I wasn't expecting. This fingerprint scanner sits below the camera and I found it to be as fast as the one found on the Infinix Hot S.
Still at the back is where you will find the 8MP camera with LED flash and the speaker grilles which can be found at the lower back section. On the right side of this phone sits the power button and volume keys. The headphone jack is at the top with the MicroUSB port and microphone at the bottom.
Display
5.5 Inch HD IPS Display, 267 ppi
The Infinix Hot 4 has a 5.5 inch display with a resolution of 1280 x 720 pixels. This gives a pixel density of 267 pixel per inch (ppi). This is an IPS display which I found to be very vibrant with great color reproduction; this makes it perfect for media consumption. You will really like this display especially when you compare it to the one on the Hot 3. It doesn't collect fingerprints and smudges as much as the Hot 3 did.
Using the Hot 4 under direct sunlight isn't an issue as you can easily see what is on the display. If you are the kind of person who spends a lot of time outdoors, this phone is definitely worth looking into, you can set brightness to adjust automatically depending on how bright or dark your environment it.
One thing that I have to mention is that this display is quite responsive, much better than the one on the Hot 3. With that said, you can lock and wake up your phone by just double tapping the display, this a cool feature that you can use when you don't want to use the power button.
Software and Performance
Android Marshmallow with XOS, 1.3GHz CPU, 2GB RAM
Since you buy phones to use in real world scenarios, how it performs is really important. The Hot 4 is powered by the 1.3GHz Quad-core Mediatek MT6580 Processor coupled with 2GB of RAM and 16/32GB. It comes with Android 6.0 Marshmallow with XOS Chameleon overlay.
XOS is here to replace XUI, it is a bit colorful which can be a turn off to some people but you can overlook that and consider what it offers in terms of performance. It has some really cool features and feels like it was built specifically for this phone.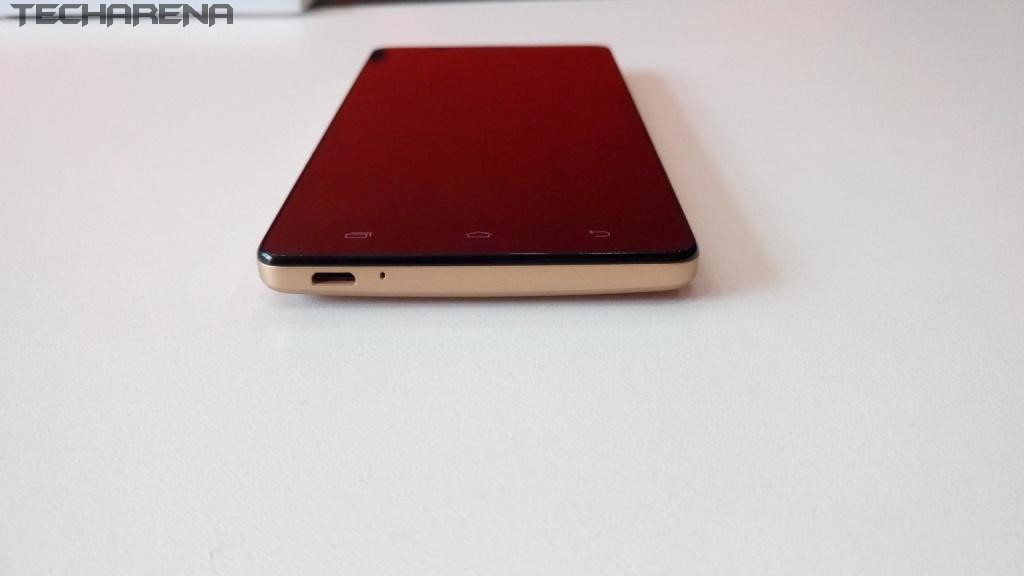 Still on performance, the Hot 4 handled everything I threw at it easily and smoothly. The 2GB of RAM and 1.3GHz quad core processor didn't disappoint me during the review period. Opening apps and switching between different apps did not slow down the device even once. I even played a couple of games including Asphalt 8 and N.O.V.A 3 without any issues. Since it can handle intensive games without any issues, you are guaranteed that it will handle everyday tasks without any lag.
Fingerprint Scanner
Fast and Reliable
As I mentioned above, the Infinix Hot 4 has a fingerprint scanner at the back. This is a big deal because this phone is retailing at Ksh 9,699; we never see many smartphones in this price range with fingerprint sensors. Using this fingerprint scanner, I found it to be very fast and reliable and it never disappointed me even once.
This fingerprint scanner can be used to unlock the phone, act as a shutter button for taking photos, access app lock and access Xhide, the new feature on XOS that allows you to hide specific apps and files from prying eyes. With this scanner, you can save up to 5 fingerprints.
Camera
8MP at the back, 5MP front
The Infinix Hot 4 has an 8MP unit at the back and a 5MP front facing one. The 8MP back camera is supported with LED flash that makes it quite good when taking photos in low light conditions. You will need the LED flash as the camera isn't that good when taking photos indoors or at night. When outside or in a well lit room, the camera is impressive.
The 5 MP front facing camera on the other hand is supported with flash. This camera's performance is exactly the same as the back one; it takes some good shots but struggles a lot in low light areas.
Battery
4000mAh with Fast charging
If you read my review of the Infinix Hot 3, then you know the battery was a bit disappointing. It is a good thing that Infinix listened and bumped up the battery to 4000 mAh (non removable) on the Hot 4. During my review period, I could easily get this battery to last for the whole day with heavy usage. I spend most of my day on the phone be it on social media, emailing, making phone calls, playing games and watching YouTube videos. If you are not a heavy user and spend most of your time on social media and a bit of texting, you can get it to last for up to two days or even more.
If you are worried that this battery will take a long time to be fully charged, worry no more as this battery supports fast charging. This can get you from 0 to 100% faster than your average smartphone.
According to Infinix, XOS is also more power efficient and decreases power consumption by up to 30%. It also has a power saving mode that can help you save some power by switching off unnecessary tasks and applications when you are running low on juice.
Conclusion
Is fourth time the charm?
The Infinix Hot 4 is one of those smartphones that will appeal to you when looking for a smartphone below Ksh 10,000. It is not a fancy device but it performs better than you expect. I have used this phone for over two weeks and it never slowed down on me even once. It is not the most powerful smartphone out there but it handles what you throw at it without any issued.
The one thing that didn't impress me about it is the design, the textured back cover looks good but the overall design is just dull. The phone feels bulky especially if you compare it to the Hot 3 that was sleek and had a much more appealing design. I also didn't like the display that much, it has a HD resolution but I believe Infinix could have pushed that to Full HD (1080P) without affecting the price that much.
Even with that said, the Hot 4 is a device you should consider if you are looking for a new smartphone, it offered me more than I was expecting and that is a very good thing.
Read Now: The Infinix Note 3 Review