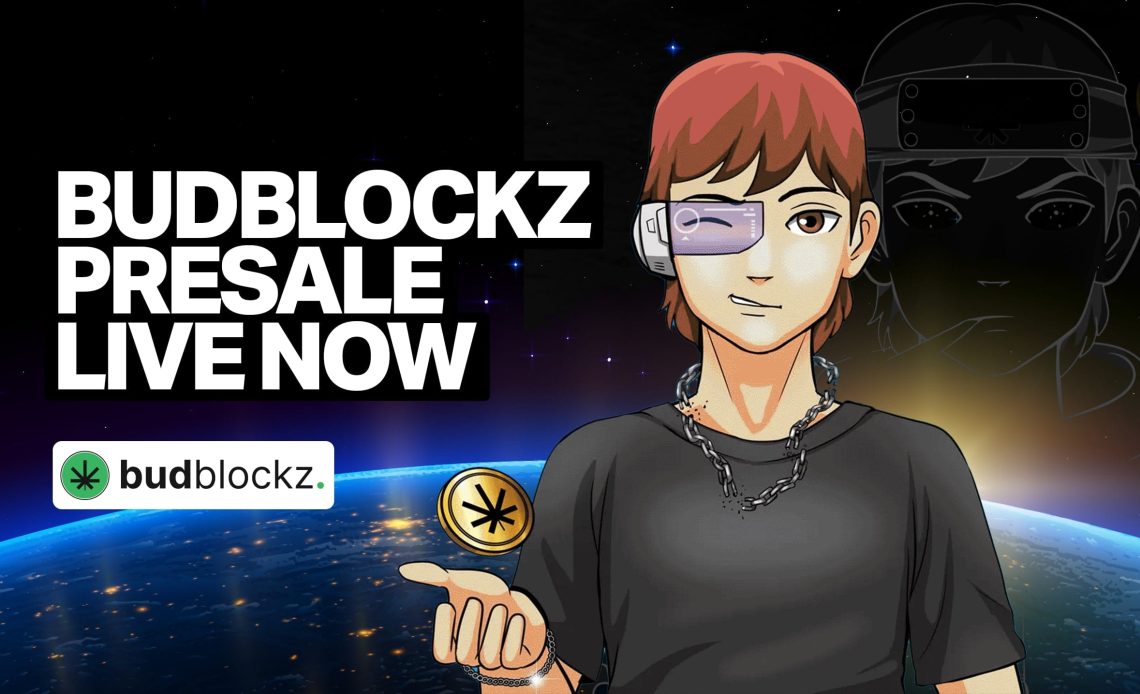 Deciding which cryptocurrency to invest in can be a daunting task. You have hundreds of options to choose from, making it almost impossible to settle on one. Things get even more challenging during a bear market as it is difficult to tell which coins will make it through and which will fall off the market.
In today's post, we look at two crypto alternatives BudBlockz (BLUNT) and Ethereum (ETH), which are expected to continue giving decent returns in both the short and long term. 
Let's jump in.
BudBlockz: Bringing Decentralization to The Cannabis Industry 
The cannabis industry has suffered many problems in the past. Investors who want to invest in the legal cannabis markets have always faced the problem of raising the required funds. Governments charge exorbitant prices for licenses to operate marijuana-related businesses.  
Consumers too are faced with difficulties when trying to distinguish between legal and illegal products. It's difficult to trace the journey of cannabis products from the seed to when the customer puts the products in their carts.
Enters BudBlockz.
BudBlockz is a revolutionary platform built on the Ethereum blockchain to serve the cannabis market. By developing on the Ethereum blockchain, BudBlockz creators make it easy for investors to get access to hundreds of decentralized finance applications that can help them easily raise the funds they need to establish cannabis-related businesses. 
When it comes to the cannabis supply chain, BudBlockz offers solutions to help track the journey of cannabis products from when they are seeds to when the customer purchases them, this is a great way to enhance transparency in the legal cannabis industry.
BudBlockz also has a global e-commerce platform where experienced and new cannabis lovers can purchase their favorite products securely and privately. 
Additionally, investors have the option to purchase Ganja Guruz NFTs and become full members of the BudBlockz ecosystem. Owning Ganja Guruz is also a great way to participate in the cannabis market. The NFTs represent partial ownership of cannabis businesses owned by BudBlockz.
As full members, investors can access BudBlockz lounge, where they get up-to-date information on the cannabis industry including investment opportunities and government legislation. They also access BudBlockz gaming arcade where they can play their favorite retro games from the 1990s and earn rewards in form of BLUNT tokens.
BudBlockz is currently in the fourth phase of its presale. So far, the coin has performed well, managing to capture the attention of investors despite the current gloom in the market. The BLUNT token started with a bang by selling out in the private sale. Since then, BudBlockz has grown steadily and continued to attract more investors.
According to experts, investors who buy into the project before the end of the presale can expect to see huge profits in the coming months. 
Ethereum Remains the Top Altcoin
Ethereum is an open-source, decentralized platform that hosts most of the other altcoins in the cryptocurrency market.  In addition to allowing for decentralized transactions, Ethereum also offers a platform for developing distributed applications and smart contracts.
The Ethereum blockchain has established itself as the industry leader in smart contracts. As such, most other cryptocurrency projects such as those dealing in crypto-based games, non-fungible tokens, and decentralized finance apps choose to deploy on Ethereum.
Although experts don't expect Ethereum to show drastic appreciation in price in the coming month, it remains the best investment for investors looking for long-term gains.
 Final Word
Ethereum has been around for a while now and has already established itself as a good investment for investors who want to make long-term profits. BudBlockz, on the other hand, is a new coin with a lot of potential to 100X in the coming years. Investors looking to diversify their portfolios in preparation for the bull market would do well to look into BudBlockz and Ethereum.
Purchase or learn more about BudBlockz (BLUNT) at the links below:
Official Website: https://budblockz.io/
Presale Registration:: https://app.budblockz.io/sign-up 
BudBlockz Community Links: https://linktr.ee/budblockz