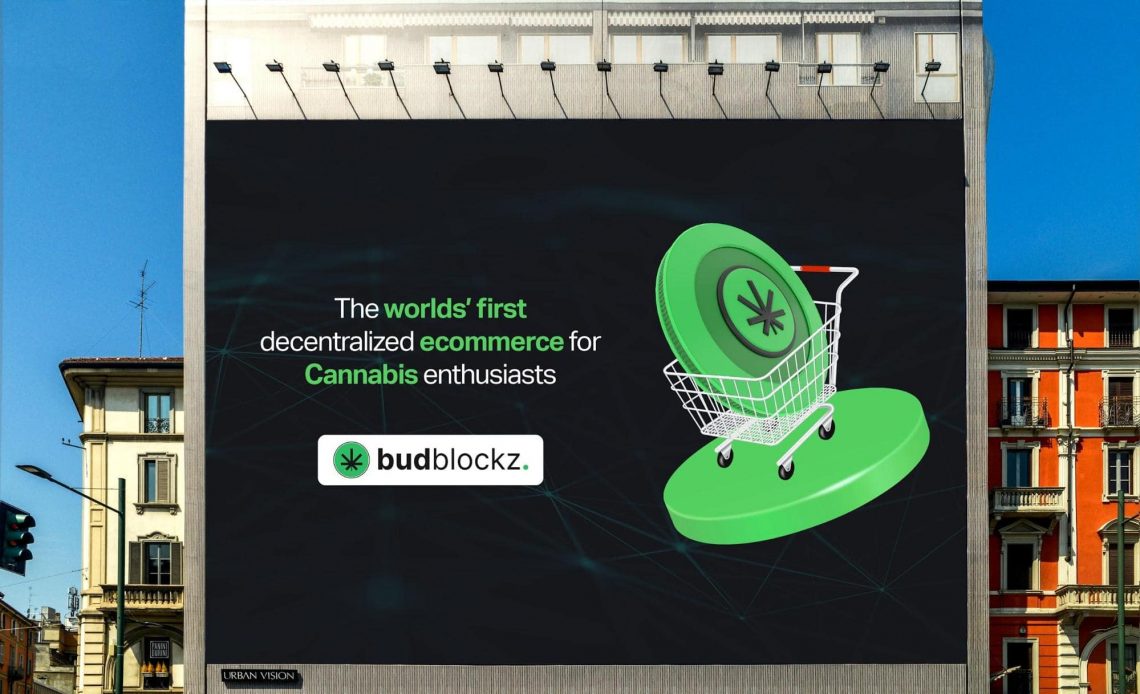 Cryptocurrencies have been a game changer for the global financial services industry by introducing the average investor to an investment option where they could have more control. Built on the decentralized model and powered by blockchain technology, cryptocurrencies have paved the way for more innovative products which allow investors to do more than just invest. Plus, different kinds of assets like non-fungible tokens and meme coins enable investors to diversify their portfolios. If you are confused about how to start your investment journey, you can begin with research. Keep reading to find out more about some of the top ETH NFT projects like Azuki, Doodles, and BudBlockz ($BLUNT).
BudBlockz: Simplifying Access to Cannabis Markets with Blockchain
BudBlockz is a blockchain-based e-commerce platform that enables its users to sell, buy and invest in cannabis products and dispensaries securely and legally.  The platform leverages blockchain technology to protect users' data and build a transparent investment mechanism. It aims to create a blockchain-friendly community of users who can contribute towards the development of the global cannabis market and create more fair-trade opportunities. Over time, BudBlockz plans to roll out solutions for marijuana enterprises and entrepreneurs who often face challenges in logistics, fundraising, data management, and seed-to-sale tracking.
It also has a native token called $BLUNT which the platform has made available on presale. The token can be used for various transactional purposes like trading NFTs, token swapping, earning rewards, and liquidity management, among others. 
The total supply of the token is 420,000,000. The supply will be divided among different categories, and the biggest share has been allocated for sale -25.6% for presale and another 6.4% for private sale. Also, 2% of the tokens will be reserved for token burn events. The remaining tokens will be set aside for developers, project partners, and founders. 
Talking about the NFT marketplace of the platform, there's a lot in store for users. BudBlockz's NFT series will be called Ganja Guruz and will have a total supply of 10,000 units. By minting and trading these NFTs, BudBlockz will get access to its cannabis farms and dispensaries worldwide and avail attractive discounts on its products. The Ganja Guruz collection will soon be listed on OpenSea, where users can trade them easily. Ganja Guruz NFTs have a lot of utility and will allow users to gain a percentage of shares in cannabis farms. 
BudBlockz has the better potential for long-term growth for many analysts given how investors get multiple opportunities to earn passive income. Many cryptocurrency analysts who have reviewed it claims that it is only a matter of time before BudBlockz NFTs become popular among investors. 
Azuki: Digital Avatars to Experience the Magic of The Metaverse
Azuki is an NFT platform with a collection of 10,000 avatars for users to choose from and subsequently access The Garden. Once users access The Garden, they can look forward to attractions like streetwear collaborations, live events, and NFT drops. In other words, it's a place where community, art, and culture come together to enable users to experience the magic of the metaverse. Azure is currently working on multiple projects, includingrolling out a native token called BEAN that could be used for various transactional purposes on the network. 
Doodles: Minting New Gains with Hand-Drawn Doodles
Doodles is a decentralized platform with 10,000 NFTs that Burnt Toast has designed, and each of them features exciting visual traits. The collection of hand-drawn doodles includes mascots, aliens, apes, costumes, colorways, and cats, among other options. By owning a doodle NFT, users can look forward to voting rights to  vote on events, proposals and products pitched by other community members. 
Learn more about BudBlockz (BLUNT) at the links below:
Official Website: https://budblockz.io/ 
Presale Registration:: https://app.budblockz.io/sign-up 
Telegram Group: https://t.me/BudBlockz 
Discord Server: https://discord.gg/s7hBFgvTmN 
All BudBlockz Links: https://linktr.ee/budblockz