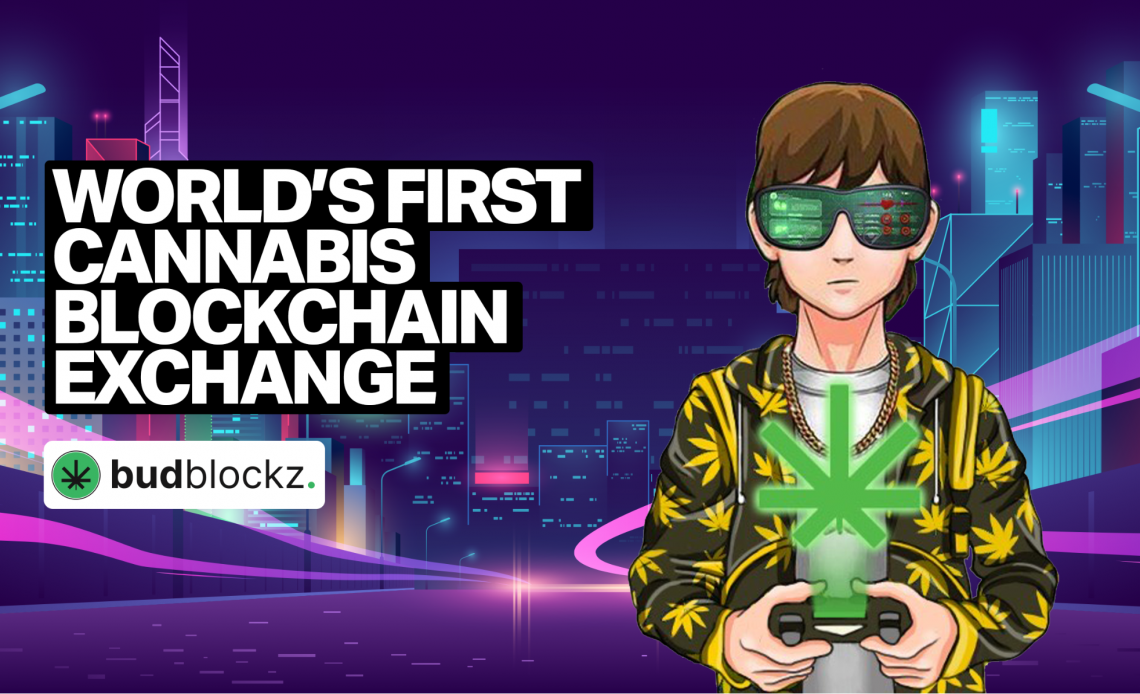 Crypto winter can be a good time to accumulate tokens that have strong utilities. Buying huge volumes during the presale period or a bearish phase can result in multi-bagger gains in the future. BudBlockz ($BLUNT) is an upcoming cryptocurrency that is currently available at low prices during the presale period. It is aimed at the cannabis industry and will be used to connect buyers and sellers through a peer-to-peer model. Helium ($HNT) and Avalanche ($AVAX) are some other cryptocurrencies that are currently available at attractive prices due to bearish action. These three promising altcoins could yield a portfolio that could provide King sized gains in the medium to long term. Here's a brief overview of the main features of these tokens.  
BudBlockz presale gathers momentum with huge volumes being accumulated
The BudBlockz ecosystem will comprise a cannabis marketplace where buyers and sellers will be able to negotiate directly through a peer-to-peer model. The $BLUNT Token is currently being offered at a price of $0.027 and a minimum purchase of $50 is required. Interested users can buy the $BLUNT Token by entering the presale here. 
Features of the $BLUNT Token
The $BLUNT Token will serve as the main payment currency and will be used for transactions between buyers and sellers on the cannabis marketplace developed by the BudBlock team. 

Since $BLUNT Token will be interoperable, users can save on gas fees in the future and select the network of their choice. It is being deployed on the Ethereum network initially but will incorporate cross-chain support in the future.  
The $BLUNT Token will also be used to access decentralized finance (DeFi) products through a decentralized exchange known as BudSwap. This will open new possibilities for $BLUNT investors to gain a passive source of income through staking or liquidity mining.  
Rewards and airdrops will also be distributed to holders of the $BLUNT Token. In addition, a limited and exclusive collection of NFTs known as Ganaja Guruz will also be released on the Opensea platform by the BudBlockz team. Holders of NFT will be entitled to discounts while making purchases through the $BLUNT Token.  
Invest in IoT through the $HNT Token
Helium ($HNT) is an Internet of Things (IoT) empire that focuses on providing low-cost wireless data communication. The $HNT is used as the primary cryptocurrency of the Helium network. Users can install hotspots that function as wireless and $HNT mining devices. The $HNT Token can also be added along with $BLUNT for a diversified portfolio that could yield potentially huge returns in the long term.  
Invest in Avalanche for long-term gains
Avalanche ($AVAX) is a low-cost and high-speed blockchain network that has become very popular among investors. The $AVAX is used as the transactional cryptocurrency inside the Avalanche ecosystem. The Avalanche platform is a decentralized blockchain that is composed of three interoperable chains. Opensea has recently added support for the Avalanche network which might help in ensuring a price rise for the $AVAX network. The $AVAX Token can be added at current price levels for long term gains.  
The three cryptocurrencies described above could result in huge gains over the long term. BudBlockz ($BLUNT) is working towards simplifying trading for cannabis users and is currently available on presale which has seen huge participation from crypto enthusiasts. Since it aims to develop a decentralized marketplace exclusively for the cannabis industry and has diverse use cases, it could moon quickly in the future.   
Learn more about BudBlockz (BLUNT) at the links below:
Official Website: https://budblockz.io/ 
Presale Registration:: https://app.budblockz.io/sign-up 
Telegram Group: https://t.me/BudBlockz 
Discord Server: https://discord.gg/s7hBFgvTmN 
All BudBlockz Links: https://linktr.ee/budblockz