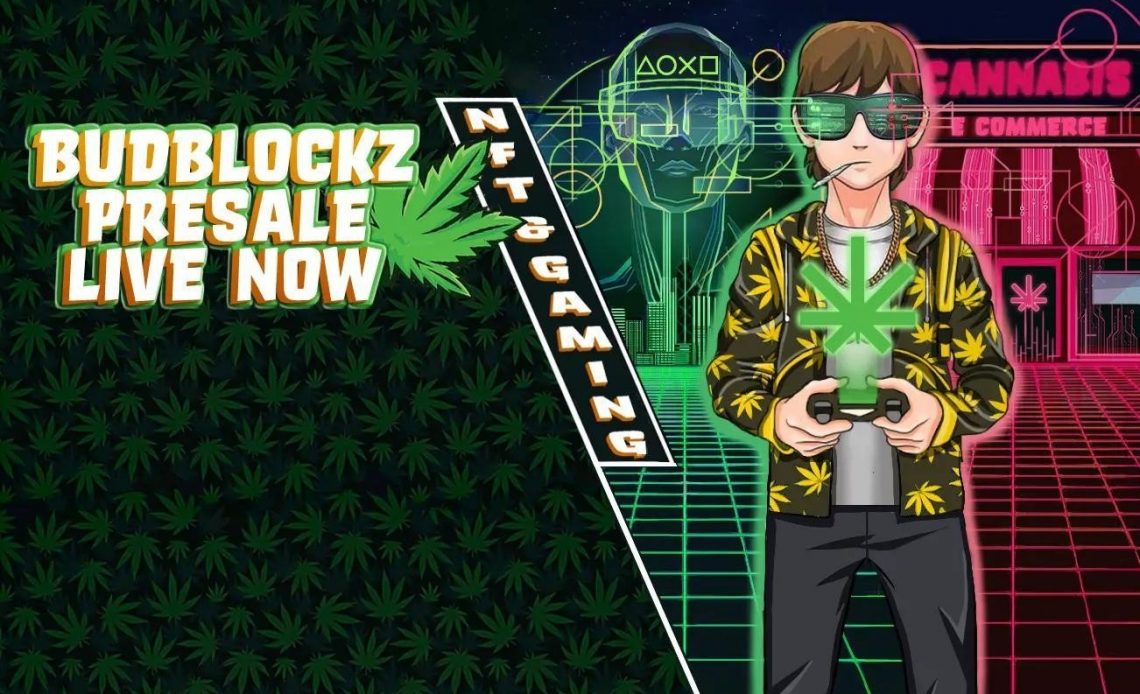 Although BudBlockz has only recently launched it is now seen as one of cryptos favourite projects, continuously in the news and trending on various platforms it has been ranked by some alongside the likes of Avalanche and Helium. The Avalanche and Helium Projects are currently ranked among the largest cryptocurrencies by market cap. This goes on to show that the Budblockz protocol has a great future. Not many cryptos can be mentioned alongside such crypto powerhouses at such an early stage in their existence.
In this article, we discuss the features that these blockchain protocols have in common, and also, how these features have translated to their emergence as crypto favorites. 
Scalability
BudBlockz, Avalanche, and Helium are built on highly scalable consensus mechanisms. It is believed that in the coming years all three projects will both scale and evolve adding new features and use cases allowing them to not only stay relevant but to keep up with technological advancements within the cryptocurrency space

Recency
BudBlockz was launched in 2022, Avalanche was launched in 2020, and Helium was launched in 2019. The three projects are considered "new age" protocols. When you compare them with the likes of Bitcoin (BTC) and Ethereum (ETH) launched in 2009 and 2015, respectively, with the exception of the well-established users tend to prefer to add a multitude new generation of tokens to their portfolios. 
Commonly, people go for products and services that were recently launched. These sets of products tend to be more upgraded and have newer features. This is exactly the case with BudBlockz, the newest kid on the block – pun intended. Investors and industry players expect it to offer new features and advanced mechanisms. Interestingly, BudBlockz offers more and has not fallen short of expectations. 
Low Cost
Despite the versatility and highly scalable features of BudBlockz, its current selling price is way less when you consider its usability. A unit goes for $0.026, a price that is expected to appreciate with time.
This low price makes it one of the favorite cryptocurrencies and has contributed to its popular demand. Not every investor can afford to own tokens such as Bitcoin and Ethereum, so when there are tokens that have similar use cases and versatility, it's only wise to invest in them. 
Avalanche and Helium also have relatively low price points too. Avalanche is currently hovering around the $15 mark while Helium sits below $5 per token.
Faster settlement 
Another distinct feature of BudBlockz is that the network enables fast transactions and exchanges between multiple parties or wallets in minutes. Irrespective of the location of the parties involved in the transactions or exchange, the blockchain network ensures faster settlement. This is great for businesses that will be using it as they will receive and secure the funds faster than they would if they relied on typical banking methods giving an upgrade to the Point of Sale methods they currently use.
Learn more about BudBlockz (BLUNT) at the links below:
Official Website: https://budblockz.io/ 
Presale Registration:: https://app.budblockz.io/sign-up 
Telegram Group: https://t.me/BudBlockz 
Discord Server: https://discord.gg/s7hBFgvTmN 
All BudBlockz Links: https://linktr.ee/budblockz