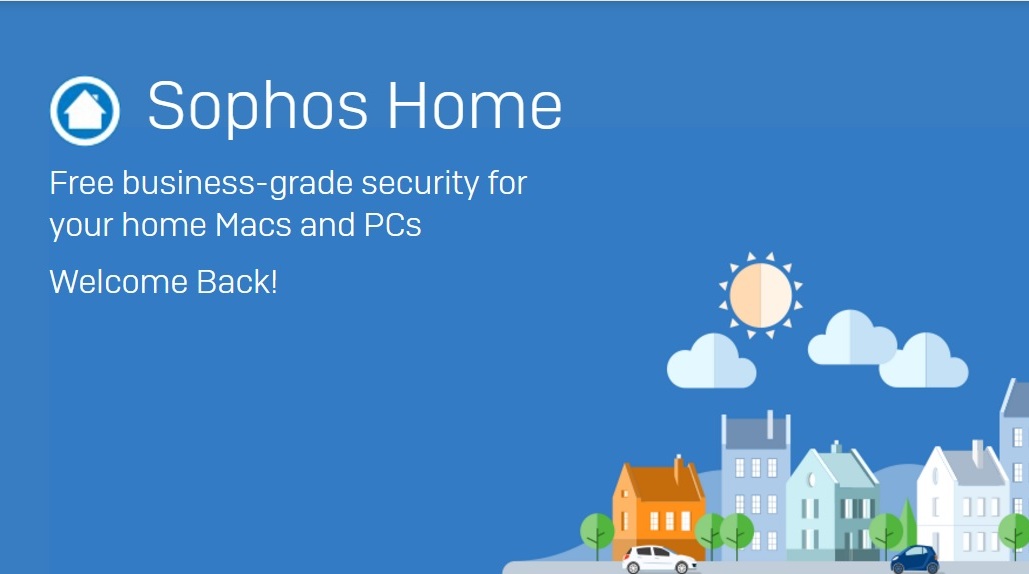 With the many antivirus solutions out there, most people are always confused when it comes to choosing the one best for them. Today we will be looking at Sophos Home, an antivirus software that you can get on your PC or Mac. I have used Sophos Home on my Lenovo S41 laptop that is running Windows 10 Pro but you can still use it on any other device as long as it is running Windows 7 or later, Mac OSX 10.8 or later and has 1GB of free storage space and 1GB of RAM.
Installation and Setup
Sophos Home is available for free from the company's website, you can get it by clicking here. You will have to register for an account before you can access the downloadable file that you can use to install Sophos Home. Once you have registered, you will be able to download the .exe file (file to use for installation) which is about 220MB in size. Download the file and install it on your laptop.
The setup process is easy to follow as long as you do not have any other antivirus program installed on your device. If you do, uninstall that to continue. Once done, you will be presented with basic interface that confirms to you that your system is secured and that automatic virus protection is on.

The Interface
As I have mentioned above, Sophos Home has a basic interface. It is not cluttered and you will have exactly what you are looking for the moment you open it. Below is a screenshot of this interface.
The 'Home Dashboard' button on the top will take you to Sophos websites and from there you will be able to manage your account. From your account page on the website, you can manage your different installations, you can install Sophos Home on 10 different devices from one account.
I found it helpful to have a basic interface as it removes all the unnecessary content that you may not need. Even with that said, you will be sent to the company's website every time you want to access the dashboard. I would have hoped that Sophos had it in a different way to have this dashboard offline so that you do not have to go online every time you want to access the dashboard.
Performance and Impact on System
We all know that some antivirus programs can slow down your computer. This is not the case with Sophos Home, I rarely even noticed it was there when using my laptop. It is always running in the background but this did not interfere with the performance of the laptop. In case you were wondering, my laptop has a 2.2 GHz Core i5 (5th generation) Intel processor, 8GB of RAM and over 800GB of space.
Scanning and Protection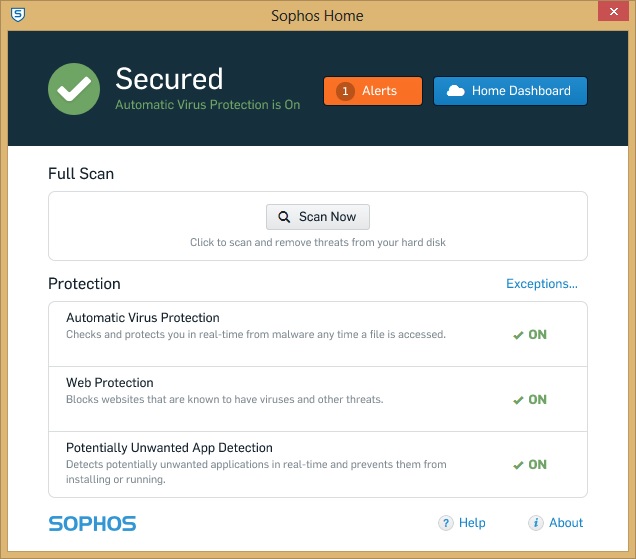 The basic function of any antivirus solution is to protect your device. For scanning, Sophos Home has only one option, a full system scan. There is no option for quick scanning as we have seen on other products out there. I think this option should have been there for situations when you want to perform a quick scan.
How long scanning takes will depend on how many files you have on your device. Even as I was scanning my laptop, there was no impact on performance as I have seen with other products.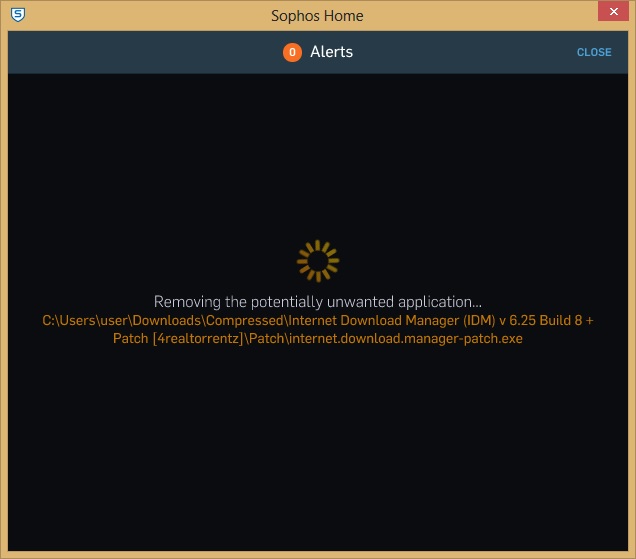 Besides scanning your hard drive, Sophos Home blocks websites that are known to have viruses and other threats. This is important to have if you spend most of your time online browsing through different websites and discovering new ones. What I found to be good about this for Sophos is that it does not require installation of browser add-ons to get it to work. As long as you have installed the program, it will block any malicious websites.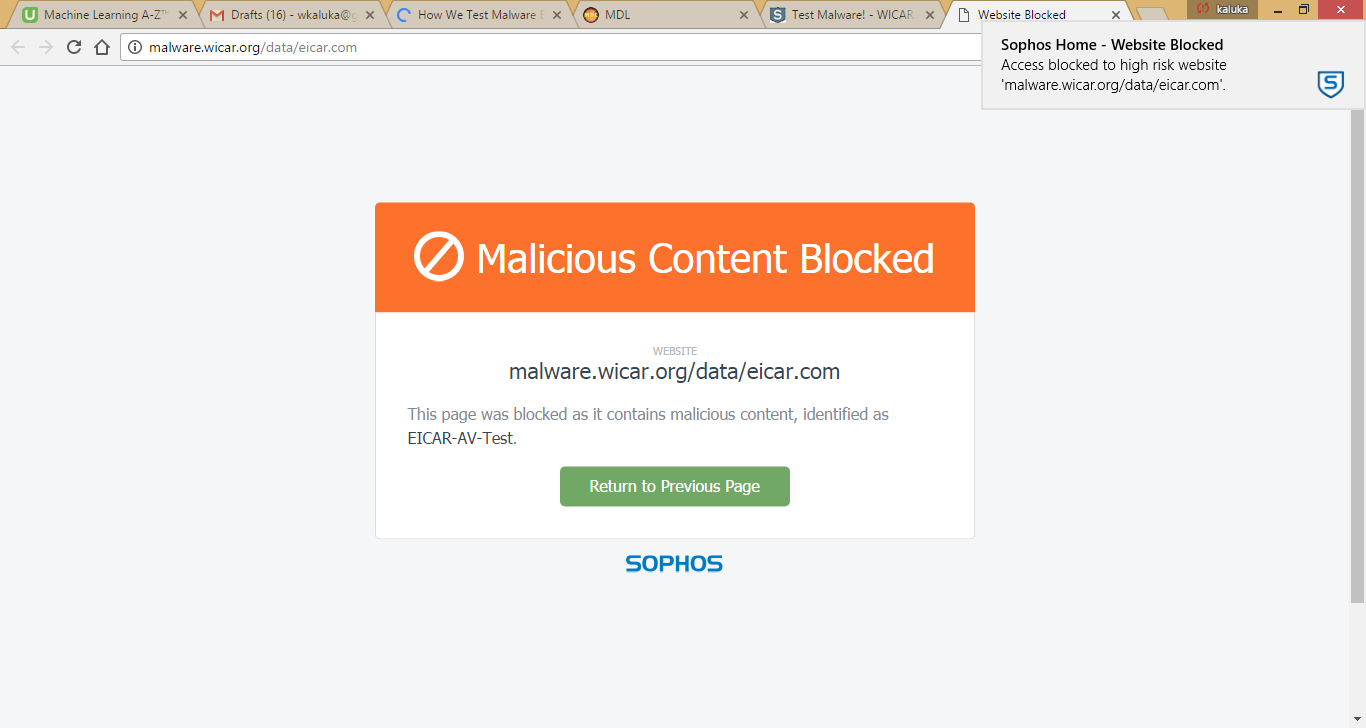 Conclusion
So is Sophos Home worth checking out? My answer to this is yes. This is especially so for those who want a light antivirus program with advanced malware protection. You get all this for free and do not have to install any other add-ons on your PC or Mac.
Also Read: Bunifu Antivirus 2016 Review – Made In Kenya!