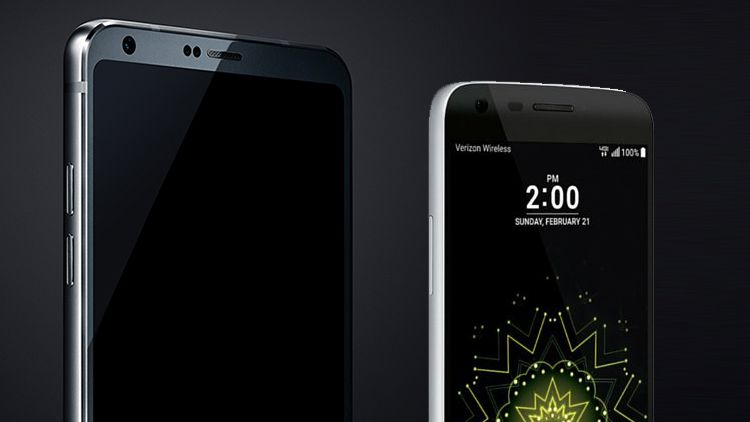 LG G6 will be the company's flagship smartphone for 2017 and this will be the device the company hopes will help it reverse the downward spiral it has been in. The company has been leaking bits and pieces about this smartphone as its launch day inches closer.
The latest information about the G6 has been leaked by the official LG website in the US. The site reveals that the G6 will have a "state-of-the-art fingerprint scanner". This statement is vague and does not reveal anything about the device but all we can conclude is that it will be better that what most manufacturers are currently offering.
Better in what way? Well, that will be up to LG to tell us when it launches the phone. I do not expect anything mind blowing at this point since I just do not see how the fingerprint scanner will be different in terms of functionality. Most of the fingerprint scanners we see on high end devices are fast and accurate already. LG may try to improve a thing or two with this fingerprint scanner.

Full-Metal Body
This leak also confirms what the phone will be made from. The website reveals that the phone will have a "sleek, full-metal body". Before this confirmation, some people had pointed out that LG had plans to include glass in the G6's outer shell but it looks like that will not be the case.
The website does not show any images of this phone but we will take that for now since it is better than nothing. A full metal body is an upgrade when compared to the G5 and puts the device right there with the top dogs from other manufacturers. We have seen metallic phones from many manufacturers the last few months, even entry level ones, and its looks like LG is finally catching up.
In addition to the features mentioned above, the site also reveals some other features of the phone that we have heard before. These include a waterproof design, a "camera that captures it all at once" – I still don't know what that means. The camera will be a 13MP one with a dual-lens with a wide angle.
The LG G6 will be unveiled on February 26 and that is when we will know more about it.
Also Read: Here Are The Leaked LG Watch Sport Specs You Need To Know About