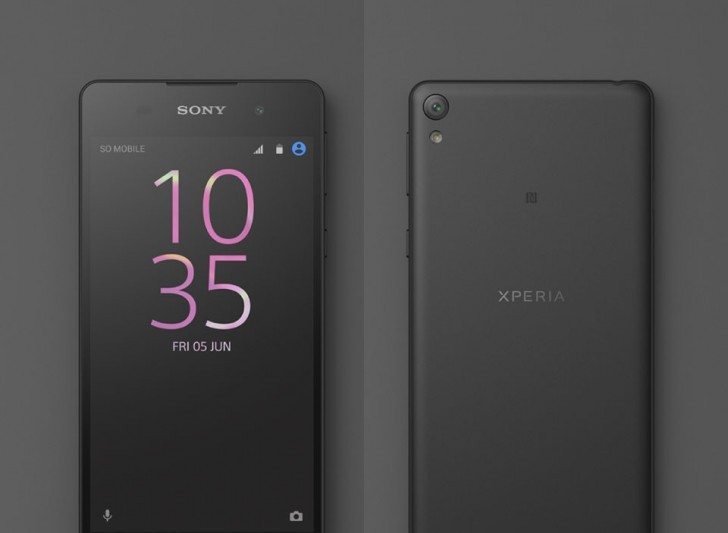 A few days ago, Sony showcased its latest smartphone, the Xperia E5 through its Facebook page. The post has already been taken down and this shows that the phone may have been shared 'accidentally. or the company may have decided to kill it off before launch, the former makes more sense right now. Note that the word 'accidentally' is in quotes and this implies that Sony is teasing the device to get us excited before its official launch.
This new smartphone, the Xperia E5, goes back to being a mystery now that Sony has pulled down the post. Even as Sony pulled down the post, information about this phone was already out there and this means we have it. The Xperia E5 looks like a solid device and its existence confuses us a lot as we have heard that Sony has plans to focus on the Xperia X lineup through to 2018 and there is no room for devices such as these.
Check out a photo that shows the Xperia E5 in different angles.
Some of the specs of the Xperia E5 include a 4.6 inch display with a 720p resolution. This is quite small for most people but for Sony it is not since the company used a similar one on the Xperia Z5 Compact which was launched back in 2015. This is the perfect size for those who don't fancy big screens.
Powering the Xperia E5 is a MediaTek's MT6735 processors paired with 1.5GB of RAM and 16GB of internal storage space. This is not the most powerful Xperia smartphone on the market and hopefully the price will reflect this. We don't know much about this phone in terms of specs and Sony is not being generous with that information right now. For now, the Xperia E5 looks like an upgrade to the Xperia E4 which has been around for a while.
Sony has not announced the price just yet or even when it will be available on the market. Since the company is actively teasing it, it should not take long before we see it on the market.
Read more: Sony officially unveils the Xperia XA Ultra with a 16MP Front Facing Camera