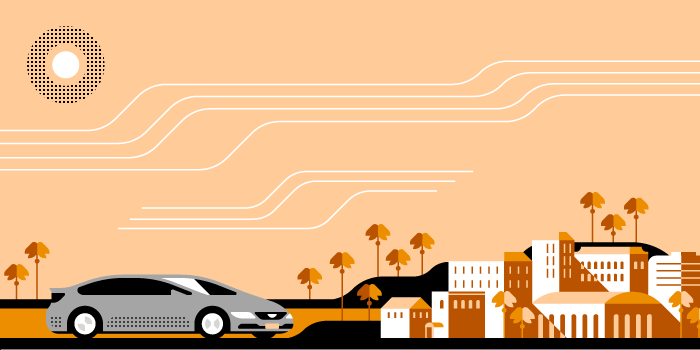 Uber launched its services in Kenya back in January 2015. Ever since the launch, the taxi hailing app has only been available in Nairobi. This puts Uber at a disadvantage when you compare it to one of its rivals such as Easy Taxi which is available in Nairobi, Mombasa and Nakuru. Uber announced a while back that it has intentions to expands to Mombasa but the company did not have a definite date as to when that will happen.
Well, the wait is finally over as Uber is now available in Mombasa.  The company announced this through its official blog saying, "We are incredibly excited to announce that uberX is now available in Mombasa, which means getting around the coastal city has never been easier. Plus, we're sweetening the deal with 6 days of FREE uberX rides."
Since this is the initial launch phase in Mombasa, Uber says that car availability may be limited and so you should be patient. The company has not revealed how many drivers it has partnered with in the coastal city but only said that users shouldn't worry as it is working hard to get more people into the system.
Opposition from Existing Taxi Operators
The launch in Mombasa comes as it is being reported that one more Taxi associated with Uber was burnt in Riruta area in Nairobi. Another Taxi associated with Uber was burnt down in Kilimani on February 22 by Taxi operators who say that Uber is being unfair to them as its charges are way too low for them to cope up with. This kind of thinking is absurd considering that Uber provides affordable services to the end users that the same Taxi operators have been taking advantage of over the years. They will have to change or be changed since consumers prefer using Uber as it is more affordable to them.
Uber's Sample Rates in Mombasa
Uber also released some sample rates for trips in Mombasa to give the consumers an idea of how affordable its services are. The samples rates are as listed below.
Airport to Nyali beach: KES 1055-1300
Bamburi Beach to Nyali Cinemax: KES 680-750
Nyali Golf Club to City Mall: KES 330-500
Expansion in Africa
The launch in Mombasa comes days after Uber announced that it will be expanding its services to three African countries this year. These countries are Tanzania, Uganda and Ghana. Uber also announced that it will be using Nairobi as its hub as it expands in the region.
Read More: Uber Will Be Expanding to Three More African Countries This Year