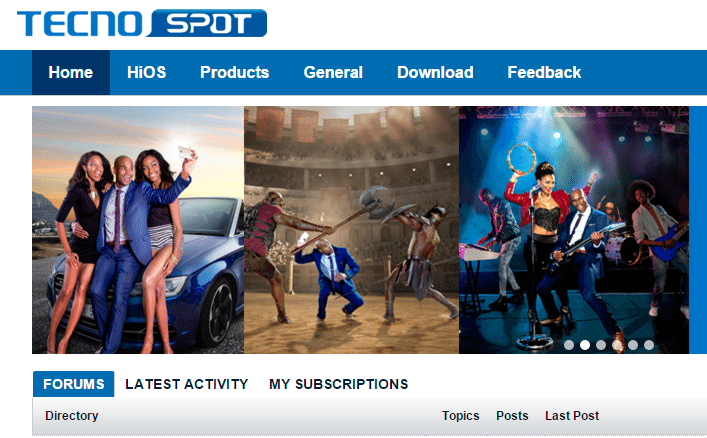 The other day Tecno Mobile officially launched its first online community-based help forum. Dubbed Tecno Spot, this forum is simply a website where Tecno smartphone users who have issues with their smartphones can post their issues and get help from their fellow Tecno users who may have had the same issues or are just tech savvy enough to offer credible help.
This move was based on the fact that most smartphone users have no idea how to handle the issues that they encounter on their phones and end up having to queue at their manufacturer's cusomer care offices just to get help. This has been the same with Tecno Mobile and now users don't have to run to Carl Care Centre (Tecno's customer care centre) for every bit of issue they have on their smartphone. Ofcourse, you don't expect to get help on how to fix your broken screen from the forum, unless you're a do-it-yourself fan, but expect to find a lot of help with software related issues. The Tech savvy are much welcome to help answer questions posted in the forum, or start Tecno related discussions.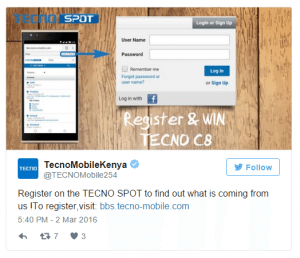 All you have to do is Register, you can do so by clicking here,  and you're in. The forum is open for all and Tecno Mobile is even throwing in a new Camon C8 Smartphone that you could win when you register. The forum is not only for help discussions but also a way for Tecno to let their users know of what is coming from them, such as the new HiOS (a new user interface).

I did join the forum and was surprised at how much discussion is already going on. There was even a discussion on how to root the Camon C8, So I went ahead and wrote a post on how to root the Camon C5 as well .
So Tecno smartphone users, what do you think, will this reduce the queues in Carl Care?