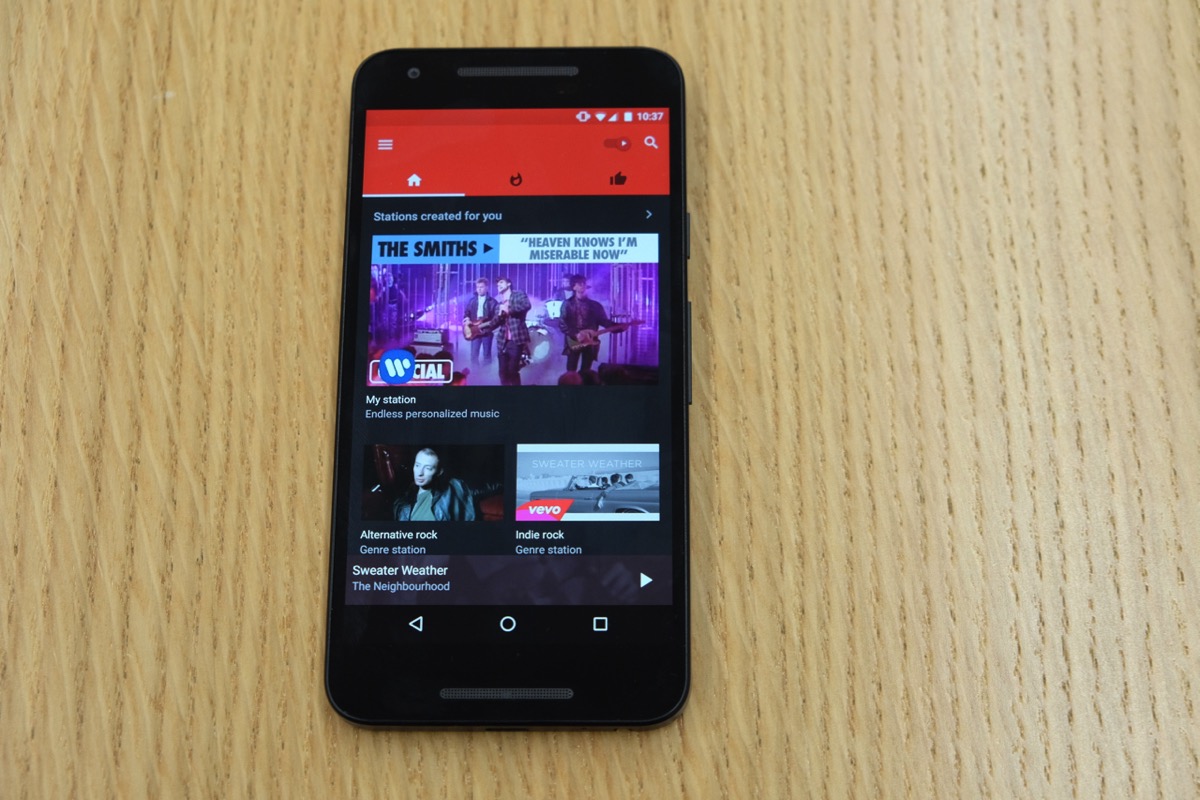 Music plays a very big role in our lives and so does YouTube. Combine these two and you get music on YouTube. Both YouTube and the music industry have benefited from each other for years and YouTube realized this and that is why the company wants to take that relationship even further.
Enter YouTube Music, a new standalone app for both Android and iOS that allows users to access music videos and songs without being distracted by any other videos. At the moment, the app is only available on Android and iOS users in the US. We may be seeing it on the Windows 10 Mobile platform when Google finally releases the official YouTube app for this platform. As for the other platforms, am not sure we will be seeing it.
Read More: Google May Finally Bring Some of Its Most Popular Apps Including YouTube to Windows 10 Mobile

Through a statement, YouTube said, "we want to do even more to support artists and all the fans who turn to YouTube to discover music, so we're making the experience even better with a brand new YouTube Music app. With YouTube Music, you'll get a completely new type of experience, designed to make discovering music on YouTube easier than ever."
"No matter where you start in the app, the music will never stop. Every song you play or artist you choose will take you on an endless journey through YouTube's music catalog. A simple tap and you're on your way, enjoying your favorite music and discovering new artists effortlessly. The home tab will recommend tracks just for you and create personalized stations based on your tastes," the company revealed.
Those who download this app get a 14 day free trial to give it a try and see if it suits them. After the 14 day period is over, you will still be able to use YouTube music but be prepared to deal with ads. You can get rid of the ads by subscribing for YouTube Red for $9.99 per month. If you don't mind the advertisements, you don't have to pay for anything.
YouTube has not revealed if this service will be rolling out globally but my guess is that it will be available in most markets where you can find streaming services such as Pandora and Spotify.
[youtube url="https://www.youtube.com/watch?v=sCRQEzUWWPw" width="560″ height="315″]