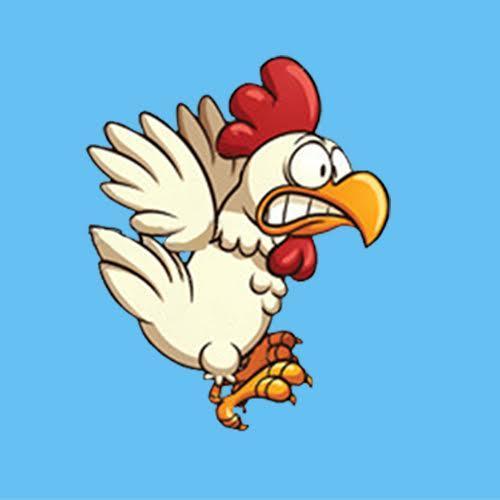 A few months after their first game, Nairobi X, Black Division Games is at it again. This time with something a little more familiar and family friendly. Kuku Sama is an arcade game where the player is controlling a flying chicken to avoid obstacles such as hanging forks and a hot grill beneath.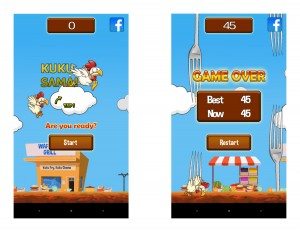 The Good
The graphics are impressive, super impressive. I especially liked the small details they added in, like the stands, cafeteria and even clouds. Impressed.
The game is also easy to play and straight forward. You don't need any tutorials. With my first try I got to 45, and I don't do well with games.
It is Kenyan made, yes! This is a good thing, great thing actually. I am proud that we no longer have to wait for the likes of Gameloft and EA to release games so that we can enjoy.
The Not So Good
It is not a doubt where Black Division got their inspiration from. I honestly think they should have done a bit more with the game, considering it looks like a copy and paste of flappy bird with a kenyan twist. Maybe add coins which one collects as they fly, then use the coins to continue the game in the case someone fails.
It is also saddening that the game isn't available on the Play Store, instead they offer it through carriers…why?! I had to go through poor Safaricom Customer Care so as to find out how to unsubscribe from their "games lounge". I don't know what deal Black Division and the carriers (Safaricom and Airtel) have in place but I'd prefer if I could get the game directly without making me subscribe to services I never use.
The game doesn't play without a working internet connection, mobile data to be precise. When I tried using it with WiFi connection, it prompted me to switch to Mobile Data. After subscribing to Safaricom's Game Lounge, I still faced issues, and this was frustrating.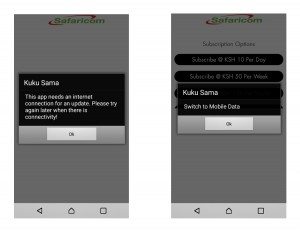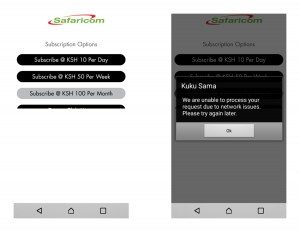 Conclusion
Kuku Sama is a great game, but I don't like the hustle that comes with it. There are literary hundreds of games that are similar to it and they are readily and freely available on the Play Store.
I really like the game,it's fun, but Black Division needs to ditch the carriers. Put ads on the game, that I can deal with but not carriers.
Here's where to get the game:
Safaricom subscribers
Airtel subscribers