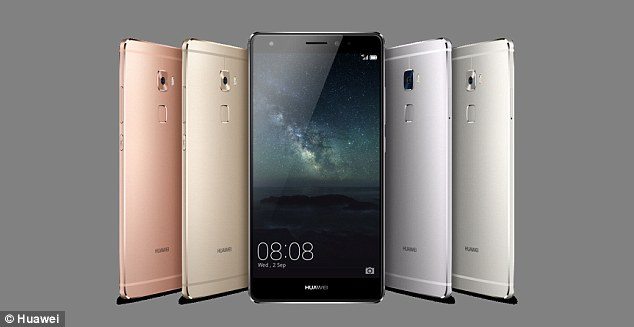 Huawei has been very aggressive this year with its mobile division. The company has been implementing new strategies both in production, design and marketing that have helped the company grow in terms of market presence and market share. Currently, Huawei is the third largest smartphone manufacturer in the world behind Samsung and Apple and the company wants to grow even further moving forward.
Currently, Huawei is working on the Mate 8 that it will be unveiling later this month. Huawei has just released a teaser image indicating that the Mate 8 will see the light of day on November 26. We have heard before that Huawei will be unveiling this device before the end of the year but we did not have a date until now.
The Huawei Mate 8 is expected to have a 6.0 inch display with a resolution of 1440 pixels. It will be available in 3GB or 4GB variants with 32GB or 64GB of expandable storage space. We still do not know about the processor that it will use but most likely it will be the new in house Kirin 950 processor that Huawei is set to officially unveil this Thursday (November 5).
As for the camera, the Huawei Mate 8 will have a 13MP one at the back with an 8MP one in front. Nothing much has been said about these cameras so far but I guess we will know more when the phone is officially launched.
The 3GB variant of the Huawei Mate 8 will cost $520 (approximately Ksh 53,000) while the 4GB variant will cost $610 (approximately Ksh 62,000).
Keep it here to be informed when the phone is officially launched and when it is available in the country.
Read More: Huawei Shipped 4 Million Units of Its Current Flagship, the Huawei P8 This past Quarter (Q3 2015)