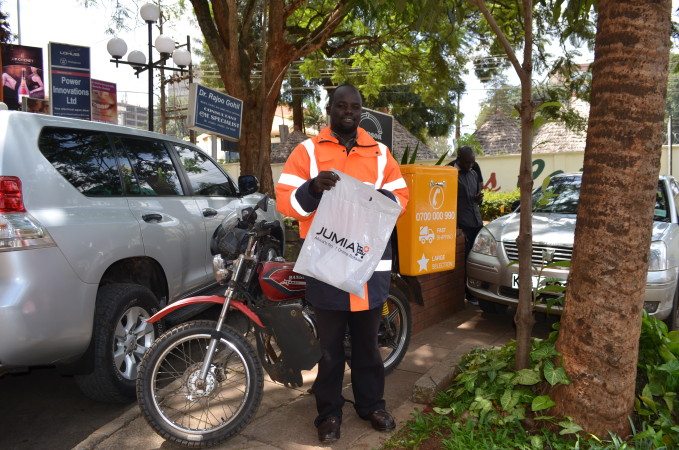 If you have used Jumia before, then you know that the company has been offering free delivery for purchases over Ksh 8,000 for buyers in Nairobi. Before this, Jumia was offering free delivery to purchases above Ksh 5,000 and only pushed the limit to Ksh 8,000 a few months ago.
A few days ago, Jumia removed the free delivery option even for buyers in Nairobi who buy products worth over Ksh 8,000. The company has also introduced different delivery charges depending on the size of the product, those who buy larger items will have to pay a little extra for delivery.
From now on, Jumia's delivery cost for smaller items that cost less than Ksh 8,000 in Nairobi is Ksh 250 and Ksh 100 for item over Ksh 8,000. For larger items, delivery is Ksh 350 for items below 8K and Ksh 200 for items above Ksh 8,000.

Check out the new Jumia delivery costs for other towns in Kenya below.
I have been unable to get the most recent delivery charges before this latest change and only managed to find how much Jumia was charging a few months ago. As Jumia introduces these charges to buyers in Nairobi, the company is reducing delivery charges to some of its buyers out of Nairobi, maybe this is a move to try to attract more buyers, while increasing the charges for others.
Interesting enough, Jumia did not communicate these changes to either its customers or the press. Customers are just slapped with cost when checking out. Since there has been no official communication, we can't say why Jumia made these changes and all that is left to do is to speculate.
AIG Express
Jumia is owned by Africa Internet Group (AIG) which has its own logistics company, AIG Express, which has been handling delivery for both Jumia and Kaymu. Having its own logistics company has helped Jumia maintain the free delivery option for some buyers in Nairobi and it is unclear why this has changed. My guess at this point is that Jumia has been overstretching itself as it tried to fulfill the free delivery options in Nairobi. The company has to charge something to maintain its bottomline.
With these changes, I hope that Jumia delivery days shorten as you will be paying to have your items delivered to you. It will only make sense to get your items faster if you are paying for that. I will be watching this carefully to see if it changes as we go forward.