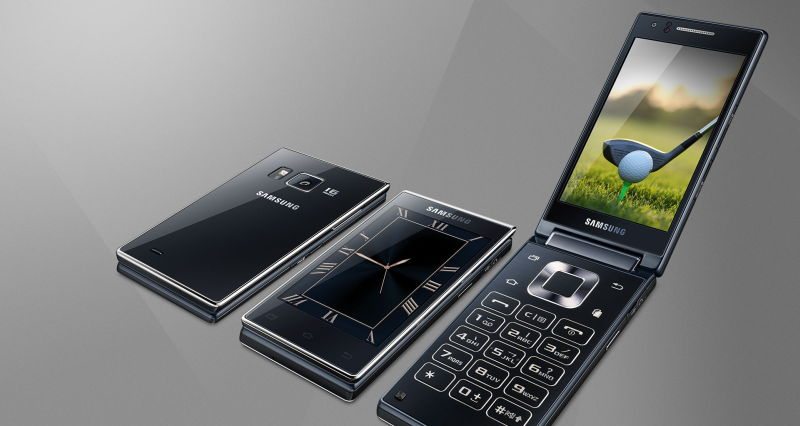 Flip phone anyone? If you are not a fan, don't hate as Samsung is trying to convince us that there are people out there who still use flip phones. Black in August, we told you about Samsung's new flip phone that it announced in China.
This was not the only Flip phone Samsung was planning to release in 2015 as a new one has been spotted on GFX database. This new flip phone is a Galaxy Model and comes with some premium specs you do not expect from a flip phone.
Read More: Samsung Recently Announced a Flip Phone Powered Snapdragon 808

This phone has a model number SM-W2016 and is powered by the powerful Octa-core Exynos 7 Octa processor and Mali-T760MP8 GPU. It also has 3GB of RAM and 64GB of onboard storage space. As you can see, these are not specs you expect to find in a flip phone.
The phone has a 4.6 inch HD display and has a 16MP camera at the back with a 5MP one in front and will come with Android 5.1.1 preinstalled.
Not much else is known about this smartphone and Samsung is not very vocal about it. Since it has passed through GFX, it may be unveiled anytime soon, probably before the end of the year.
As for availability, most flip phones launched by Samsung always target specific markets mostly in Asia and I do not expect this to be any different. Either way, we will keep you informed how things turn out.
Read more: LG Thinks That Flip Phones Are Still Cool As It Unveils the LG Wine Smart