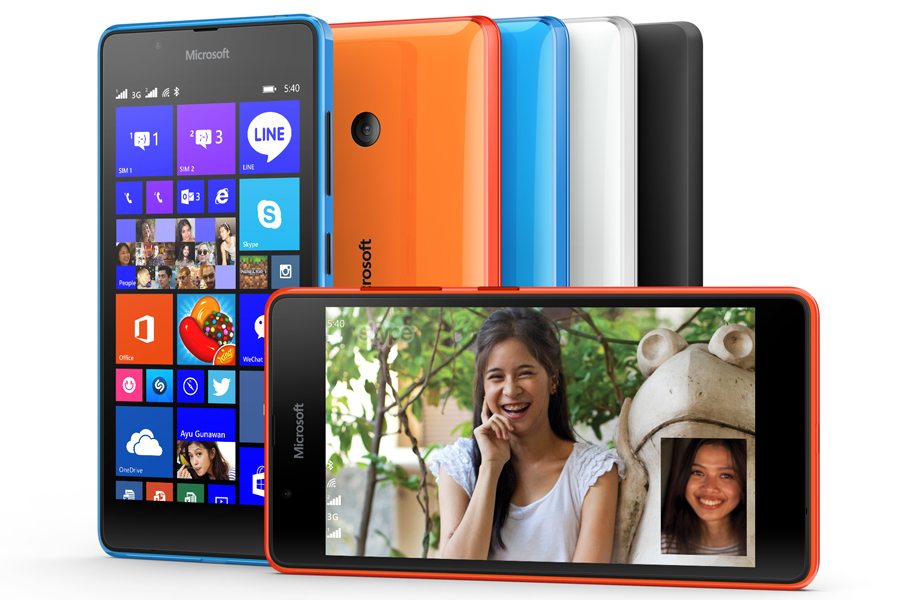 You might have heard that the Microsoft Lumia 640 has dual SIM capability. So what, you may ask?
In a nutshell, a dual SIM phone is exactly what it sounds like: a mobile phone with slots for two SIM cards. This means your phone holds two numbers and two identities simultaneously and allows you to make and receive calls on either number.
If you're still not sold on the idea, think about these five scenarios when it comes to choosing your next smartphone. You can also stand a chance to win one of five Microsoft Lumia 640 by entering Microsoft's competition on the Microsoft Africa Facebook page.
Juggle your professional and personal lives
If you've ever been on the hunt for a new job, you'll know how nerve wracking it is waiting for that important call. Now, imagine the horror of your potential new boss hearing your embarrassing voice mail message that only your friends appreciate.
If you had two SIM cards, with two separate numbers, you could reserve one just for your work life. That could mean the difference between landing your dream job or not. It also just might allow you to maintain work/life balance when you do get the job – reserve one number for business purposes only and you'll be able to decide when to take those calls from your boss and when to let them go to your (non-embarrassing) voice mail.
Juggle the people in your life too
Finding the perfect partner is just as important as finding the perfect job. If you're playing the field to find "the one" then your dual SIM phone is your wingman. It's as simple as giving one number to one date and one to another to avoid any awkward encounters and always know who is calling.
Just don't get any ideas about your wingman becoming your evil sidekick… your dual SIM phone wants no part in any secret affairs.
Stay in touch wherever you are in the world
Maybe that dream job is sending you on a trip overseas, or maybe you're travelling the world with the date that turned into something more. Either way, you want to take your phone with you to keep in touch with new local friends and stay in contact with your loved ones back home.
With a dual SIM phone, you no longer have to decide whether to use your existing number and pay expensive roaming fees, or exchange it for a local number and cut yourself off from people back home – there's room for both. That meansyou can stay in touch with everyone, wherever you are in the world, without it costing you the earth.
Get the best (deal) of both worlds
Have you ever subscribed to one network and then had "buyer's remorse" when you saw the great deal another network was offering? With a dual SIM phone, there's nothing to stop you having two SIM cards from two different mobile networks.
So you can find the network offering the best call rates and another network offering the best data rates, and save yourself a lot of money by managing your two SIM cards effectively.
Have a back-up in case of emergency
Not only do different networks have different rates for their services, their coverage also varies from area to area. Anyone who's ever been stuck on the side of the road with a flat tyre and no signal can vouch for this.
Having SIM cards for two different networks is like having a safety net – if one isn't picking up a signal, there's a chance the other will.
Two SIMS, two identities, countless uses
Whatever your reason for needing two different numbers – for work, for play, to save money or for emergencies – dual SIM functionality is a useful feature and more than just a "so what".