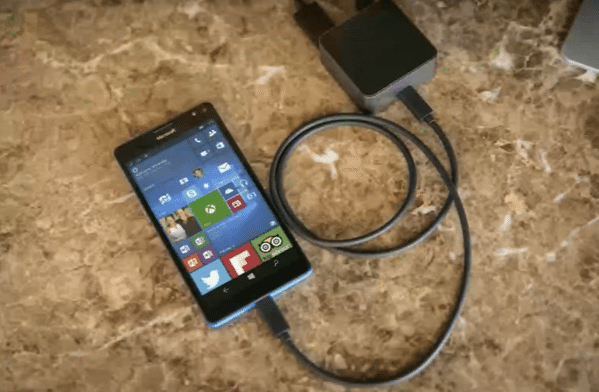 Microsoft will be unveiling its next flagship smartphones, the Lumia 950 and Lumia 950 XL, in a few days from now. These will be the first flagship Lumia smartphones from Microsoft ever since it took over Nokia's mobile division.
Personally am looking forward to these new Lumia flagships and I have been following the rumors and leaks closely ever since they surfaced. We have seen a number of these leaks that have given us a complete picture of what to expect when Microsoft officially unveils them sometime this week.
Microsoft will actually be unveiling three new Lumia devices, the flagships, the Lumia 950 and 950XL, and the entry level, Lumia 550. These will be the first official devices to come with Windows 10 Mobile and Microsoft hopes that they will change the game and make its platform attractive to end users and developers alike.

We now have an image confirmation that one of the Lumias, the Lumia 950XL will come with a massive 3,340 mAh battery. This is a removable battery which is something I like about it. We have seen most manufacturers ditch removable batteries as they try to obtain all-metal polished designs but it is interesting to see Microsoft not going that way. Check out the photo below.
The Lumia 950XL is expected to come with a 5.7 inch display which am sure is what led Microsoft to include such a big battery.  Since it has a removable battery, the Lumia 950XL will also have a microSD card slot which is also something good.
As for the Lumia 950, it will have a 3,000 mAh battery which is also not bad considering its 5.2 inch display size.
Keep it here to be informed of what's new from Microsoft.
Read More: Official renders of Microsoft Lumia 550 surface online