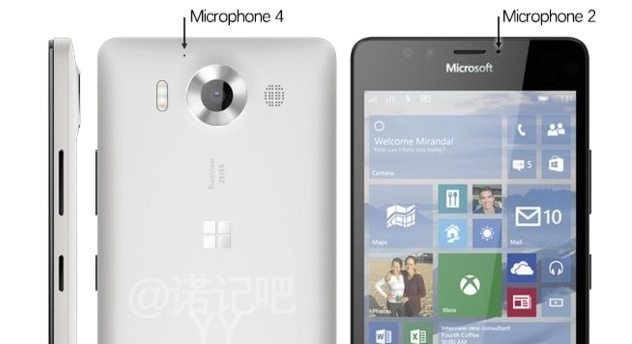 Microsoft is currently working on the first Lumia flagships to be unveiled ever since it took over Nokia's mobile division. We have been hearing about these devices, the Lumia 950 and Lumia 950 XL, for a while now so am sure they are coming. Microsoft has not said anything officially about these devices but the rumors doing rounds online indicate something good is coming.
We are now hearing that these two Lumias will be unveiled early next month (October 10). This latest information comes from @evleaks who has been very on point with most of his leaks. Both will be high end smartphones and Microsoft has decided to push the launch date to October to have the attention all to itself. Most manufacturers (including Samsung, Apple and Sony) have unveiled their latest flagship devices this month so October is wide open for Microsoft to shine.
We know some few things about these two devices. They will have very similar specs except for the size in with the Lumia 950 will have a 5.2 inch display while the Lumia 950XL will have a 5.7 inch display.

A few other specs we know about the Lumia 950 and 950 XL include a Quad HD display, the Lumia 950 XL will be powered by a Snapdragon 810 processor and will have a 3300 mAh battery. The Lumia 950 on the other hand will be powered by a Snapdragon 808 processor and will have a 3000 mAh battery.
Both devices will come with 20 MP PureView cameras and 5 MP front facing cameras.
Read More: More Photos of the Microsoft Lumia 950 Show Us How It Will Look Like In White