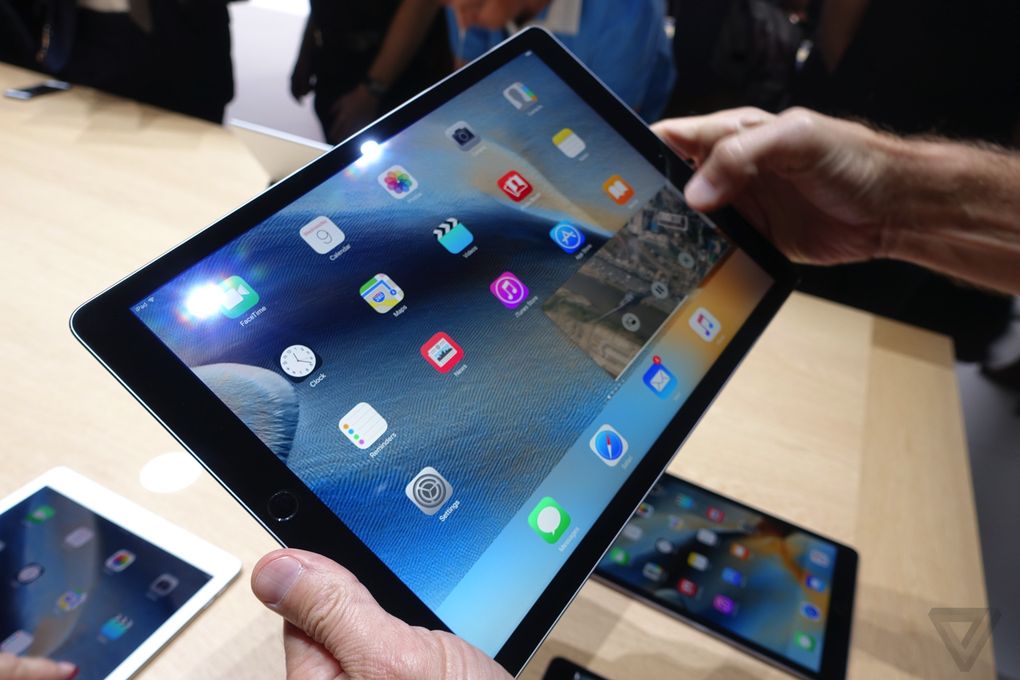 Apple officially unveiled the new iPhones, the iPhone 6S and iPhone 6S Plus, yesterday. These were not the new products Apple introduced as the company also introduced the iPad Pro, iPad Mini 4 and the Apple TV. The two iPhones stole the show and generated a lot of buzz as they were the most anticipated ones.
Read More: The Apple iPhone 6S Introduces Small but Significant Advancements to the Smartphone Market
Away from the iPhone 6S, the new iPads come into the market even as less and less people are buying tablets. Apple knows this clearly and the company hopes to change that with these new tablets.
The biggest announcement in the tablet section for Apple is the introduction of the iPad Pro. This is quite a big iPad with a 12.9 inch display. This screen is very big and is compared to the size of two ordinary iPads combined.  It is more suitable in enterprise environments and not necessarily for personal use. Even Apple's CEO said the announcement of the iPad Pro is "the biggest news in iPad, since the iPad."
Apple went ahead to say the screen of the iPad Pro is the best ever produced. It has a resolution of 2732 × 2046 pixels which is one of the best displays on a tablet. Some people do not like this huge display while others do, it's all about preferences.
Powering the iPad Pro is Apple's latest A9X chip which Apple says has desktop-class CPU performance. This has to be tested to be proven as true. Comparing the A9X Chip to the A8X, Apple said that the latest one is 1.8 times faster.
For memory, the iPad Pro comes with 32GB of storage space for the base model and 128GB for the premium model.
Accessories
The iPad Pro has two main accessories, the Apple Pencil which is just a stylus and a Smart Keyboard. With the keyboard, you can transform the iPad Pro into a laptop, similar to what the Microsoft Surface Pro is. The iPad Pro does not come with these accessories and you will have to buy them separately. The Smart Keyboard costs US$169 while the Apple Pencil costs US$99.
One last thing, the Apple Pencil is chargeable.
iPad mini 4
Apple also announced the iPad mini 4 which is more like the iPad Air 2 in a smaller body. It is powered by the A8X processor and the base model has 16GB of space. It has an 8MP rear facing camera and comes with a US$399 price.