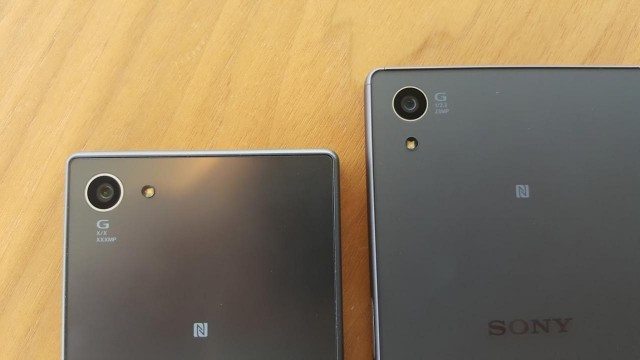 If there is one smartphone I have been waiting for this year is the Sony Xperia Z5. We have been hearing about this smartphone for some time now and the wait is finally over. The company will officially unveil them later today at IFA 2015 in Berlin. Last week, we got a look at the official press photos of this phone and today we get even more photos that give us a closer look at the device.
Read More: Official Sony Xperia Z5 Press Photos Surface Online Confirming That It Will Have A 23MP Camera
The leaked photos reveal that the Xperia Z5 will be available in the variants, the original Xperia Z5, the Xperia Z5 premium and the Xperia Z5 Compact. It looks like Sony has decided to go for it all with these latest devices targeting almost every market segment. Have a look at the three different variants below.

To start, let's talk about the Xperia Z5 Compact. It will have a 4.6 inch 720p display which makes it the smallest of the three. The 720p resolution is not that appealing but I hope Sony realizes this all too well and that it reflects on the phone's price.
The original Xperia Z5 on the other hand will have a 5 inch Full HD display. This looks more like a normal smartphone and my guess is that it will be the best selling of the three. The Xperia Z5 Premium is believed to have a 5.5 inch UHD display. If Sony manages to have this 4K display on this smartphone, it will be really interesting. Of course the question will be, is it even necessary?
Shared Specs
Beside the display sizes, the three different Xperia Z5 versions will have some similar specs. To start with, they will be powered by Snapdragon 810 processors coupled with 3GB of RAM and 32GB of storage space. They will have 23MP cameras at the back and 8MP ones at the front.
On the side, they have the Xperia Logo which looks very sleeks with the Volume button, dedicated camera button and the power button.
Make sure you come back here tonight as we will have complete coverage of these devices when they are announced.