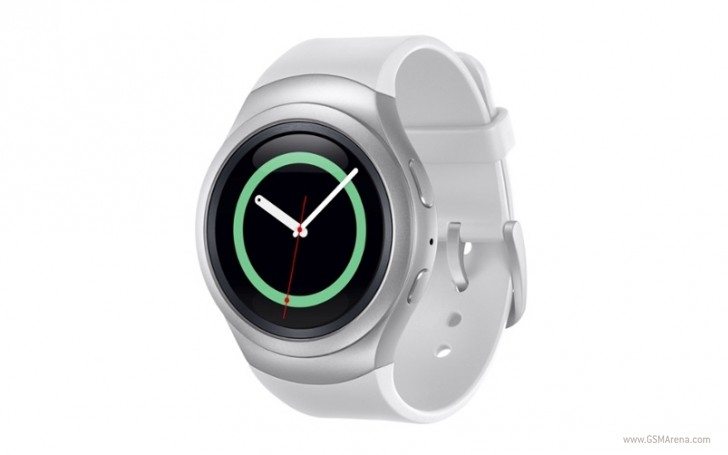 Last month, I told you about the Samsung Gear S2 and the company's plans to officially unveil it on September 3. Well, we still have two days to go but Samsung is not about to sit and wait as the company has just officially unveiled this smartwatch. Samsung is currently the most aggressive player in the smartwatch space and the Gear S2 clearly shows it.
Read: The Samsung Gear S2 Smartwatch Will Be Unveiled On September 3
The Samsung Gear S2 is quite unique in its own way with a rotating bezel. This is a unique selling point that Samsung hopes will make the smartwatch appealing to most consumers. Like its predecessor, the Gear S2 is powered by Tizen OS, a platform that Samsung has tried so hard to push to the market.

Samsung will have this smartwatch later this week at IFA 2015 in Berlin in two variants, the Gear S2 and the Gear S2 Classic. Both variants have an IP68 rating.
The sporty version of the Samsung Gear S2 will have a silver case with white silicon band or grey case with black silicon band. The classic version on the other hand will have a black case with a black band.
Both variants of the Samsung Gear S2 will have 1.2 inch circular Super AMOLED displays with resolutions of 360 x 360 pixels translating to 302ppi. The classic variant is a little bit lighter weighing 42 grams compared to the sporty version which weighs 47 grams. Powering them will be a 1GHz dual core processor with 512MB of RAM and 4GB of internal storage space.
As for the battery, they will both have 250mAh units that Samsung says can last for either 2 or 3 days with normal usage. These will be the ordinary versions with no 3G support. The ones supporting 3G will have 300mAh batteries and weigh about 51grams.
Keep it here for more information on the Gear S2 when we get it.