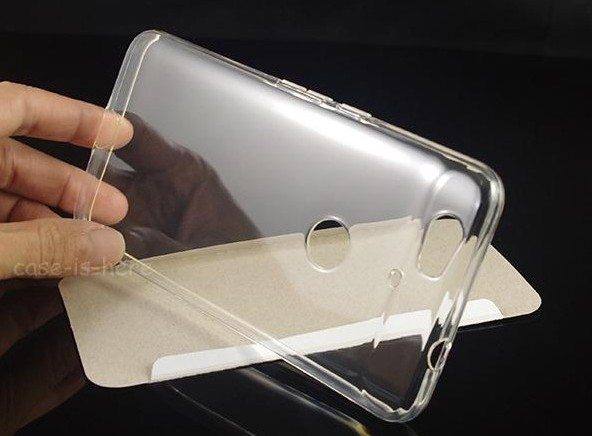 By now, you probably know that Huawei will be making this year's Nexus smartphones that will be unveiled later in the year. Neither Google nor Huawei has confirmed this but the information out there is suggesting it is coming. Huawei is one of the fastest rising manufacturers and it would make sense for the company to bring its experience to the Nexus brand.
We have been seeing specs for the upcoming Huawei Nexus smartphone for a few weeks now and it looks like an interesting device. The latest leaks show a photo of the Huawei Nexus which shows us what to expect when the device is announced later this year.
The photos were leaked on Twitter by @onleaks showing the phone's back Silicon case with a fingerprint scanner. With Fingerprint sensors becoming quite popular among manufacturers, Huawei does not want to be left behind. The Fingerprint scanner will be a welcomed addition and it will be interesting to see how Huawei incorporates it into the device.

Huawei Nexus Specs
As for the specs, the Huawei Nexus smartphone is expected to have a huge 5.7 inch display with a QHD resolution of 1440 x 2560 pixels. It will be powered by a Snapdragon 810 or 820 processor with 3GB of RAM.
We will learn more about this device in the next few weeks.
Read More: Some Key Features of the Upcoming Nexus Device By Huawei Leak