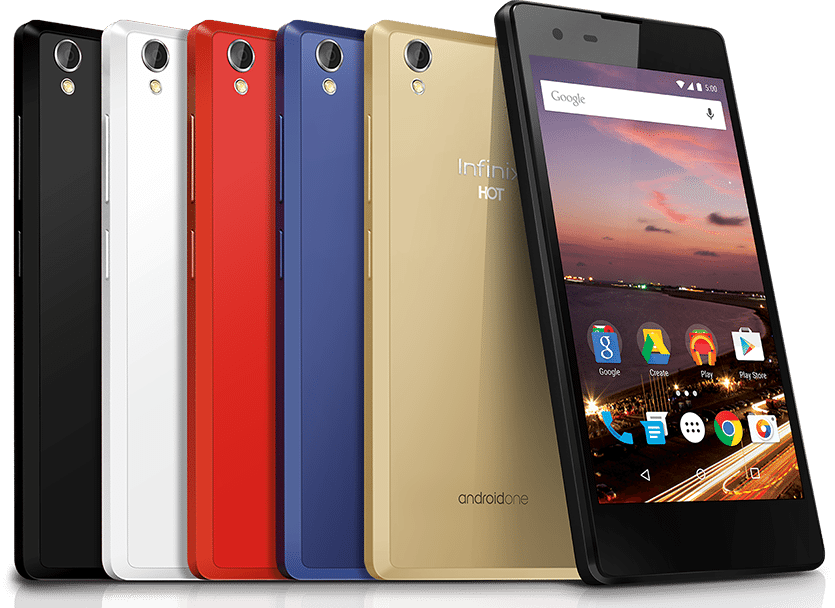 Last week, we had told you that the Infinix Hot 2 (X510) was to be launched in Kenya this week on September 1, but it looks like that is not the case. The phone will be launched sometime next week due to unavoidable circumstances.
The Infinix Hot 2 will be the first Android One smartphone in Kenya and will take over from the Infinix Hot (X507) that was one of the best selling smartphones on Jumia. I know the excitement has probably died down but one more week will not hurt trust me.
The Infinix Hot 2 (X510) has a 5 inch HD display with a resolution of 1280 X 720 pixels. It comes with a 1.3 GHz Quad Core processor coupled with either 1GB or 2GB of RAM. These are impressive features if you consider the fact that it is an entry level smartphone.

At the back of the Infinix Hot 2 sits an 8MP Camera with a 2MP front facing camera. The phone will be retailing at Ksh 8,899 give or take a few hundred shillings.
As usual, we will have the Infinix Hot 2 to review so follow us on Twitter and Facebook to be the first to know when that happens.
Keep it here to be informed when this phone is officially available in Kenya.
Read More: Google Partners with Infinix to Bring the Infinix Hot 2, the First Official Android One Device, To Africa