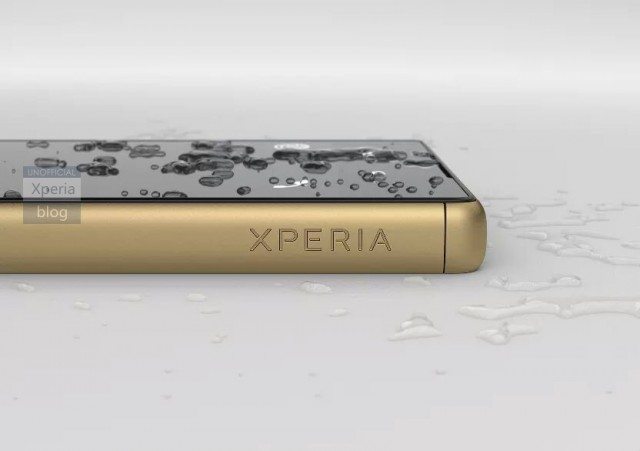 Sony is definitely working on a new flagship smartphone to be unveiled this year. We have been hearing about this smartphone, the Xperia Z5, for a while now and we already knew that it will be unveiled next Month (September). Sony came forward this week to confirm that the phone will be shown off on September 2 at IFA 2015 indicating that it is "a smartphone with greater focus."
Read More: More Specs of the Sony Xperia Z5 Leak Confirming That It Will Be Launched This September
The company did not reveal much about the Xperia Z5 then but as we get closer to September 2, we are getting some details as to what this smartphone will be all about.
The latest information comes from XperiaBlog that show the Xperia Z5 official press photos. The photos are said to have been posted on Sony's social media pages but were later deleted. XperiaBlog still managed to get the photos before they were deleted, have a look below.
As you can see from one of the photos above, the Xperia Z5 will have a 23MP rear camera. Sony is known for its premium cameras so we do not expect anything less with the Z5. Given that the company did not say anything about this camera, we cannot reveal anything about it at the moment.
The Xperia Z5 is expected to have a 5.2 inch display with an unknown resolution. There are rumors suggesting that it will have a 4K display but am not sure about that yet. The phone will be powered by an octa-core Qualcomm Snapdragon 810 processor coupled with either 3GB of 4GB of RAM. As you can see, Sony is trying to offer something different with this device but what worries me is how much it is all going to cost. With such premium specs, I expect the price to be high which means that it will not be appealing and competitive enough.
Mark your calendars and keep it here to be informed when the phone is launched and its price.
Read More: Sony Unveils the Xperia C5 Ultra with A 13MP Front Facing Camera